Top Tips to Improve Your Backyard
Undeniably, a well-designed outdoor space can transform a simple house into a cozy home. It provides an area for relaxation and entertainment and significantly increases the property's value. This article delves into various ways to beautify your backyard or patio, from landscaping and gardening to installing features like a patio or deck, outdoor furniture, and lighting. Let's journey into the world of outdoor home improvements.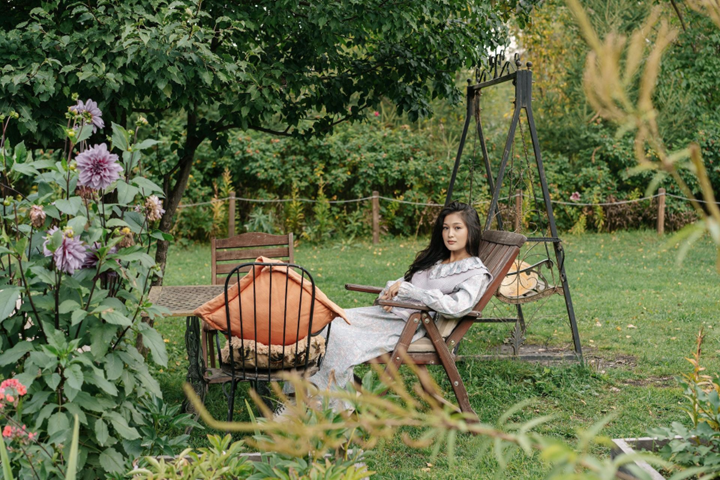 Landscaping
Landscaping is the cornerstone of any outdoor improvement project. A well-planned landscape adds color, texture, and life to your outdoor space. Consider these points when planning your landscape:
Choose plants that suit your climate.
Arrange plants in tiers, with taller ones at the back and shorter ones at the frontend.
Use groupings of similar plants for a more cohesive look.
Install a Patio or Deck
A patio or deck extends your living space outdoors, perfect for grilling, dining, and entertaining guests.
Decks are usually raised off the ground and are best for homes with a hilly backyard or a view.
Patios are more versatile and can be placed anywhere in the yard. They are also economical and easier to maintain.
Plant a Garden
Planting a garden provides a place to grow fresh fruits, vegetables, and herbs and offers a therapeutic hobby.
You can opt for raised garden beds for better drainage and to avoid bending over too much.
Vertical gardens are an excellent option for smaller spaces.
Add a Water Feature
Water features like a pond, a fountain, or a birdbath can bring tranquility to your outdoor space. The sight and sound of water have a calming effect and can attract wildlife to your garden.
Invest in Quality Outdoor Furniture
Comfortable, stylish outdoor furniture enhances your outdoor living space. It's essential to invest in durable, weather-resistant furniture.
Consider materials like teak, eucalyptus, metal, or synthetic resin for durability.
Choose furniture that complements the style of your home and the surrounding landscape.
Install Outdoor Lighting
Proper lighting can dramatically improve the ambiance of your outdoor space. It increases safety and security, highlights landscape features, and allows nighttime enjoyment.
Use pathway lights for safety; accent lights to highlight features, and ambient glow to create a cozy atmosphere.
Build a Fire Pit or Outdoor Fireplace
A fire pit or outdoor fireplace can be a good addition to your yard, providing warmth during cool nights and a spot for marshmallow roasting.
Fire pits are typically cheaper and portable.
Outdoor fireplaces are more permanent and expensive but can become a statement piece.
Regular Maintenance and Upkeep
Regular maintenance is crucial to keep your outdoor space looking its best.
Keep your garden, lawn, and outdoor structures clean and well-maintained.
Periodically check and repair your outdoor furniture and features.
Incorporate Outdoor Art
Outdoor art, such as sculptures, murals, or wind chimes, can bring personality and charm to your outdoor space.
Use Vertical Spaces
Vertical space can be used effectively to grow plants, hang outdoor art, or install lighting.
Living walls or vertical gardens are a good way to maximize limited space.
Hanging baskets or climbing vines can add a touch of green to your fences or walls.
Install a Hammock or Swing
A hammock or swing can provide a cozy, relaxing spot to enjoy the outdoors.
Hammocks are portable and can be set up between two trees or on a hammock stand.
Swings require more structure but can provide a steady, soothing movement.
Build a Treehouse or a Tree Bench
Consider building a treehouse or a tree bench if you have sturdy trees in your yard.
Treehouses can provide a magical play area for children or a unique retreat for adults.
Tree benches offer a shady, charming spot for outdoor seating.
Build a Swimming Pool
A swimming pool is a huge investment but can provide a fantastic way to cool off during hot summers and a good workout option.
Inground pools are costly but add more value to your home.
Above-ground pools are less expensive and can be easily removed if necessary.
Visit websites like Pool Passion. They offer valuable insights into everything about building your pool.
Create a Zen Garden or Meditation Space
Creating a zen garden or meditation space can provide a serene place to relax and unwind.
Zen gardens typically include sand, rocks, and minimalistic plantings.
Meditation spaces can be as simple as a quiet, shaded area with comfortable seating.
Incorporate a Pergola or Gazebo
A pergola or gazebo can provide a focal point in your garden, offering shade and a space for outdoor dining or relaxation.
Pergolas are ideal for climbing plants, adding a lush, natural feel to your space.
Gazebos offer more shelter and can be used in various weather conditions.
Create a Wildlife-Friendly Environment.
Attracting wildlife can bring life and vitality to your outdoor space.
Bird feeders, nesting boxes, and birdbaths can attract various bird species.
A butterfly garden with nectar-rich plants can attract butterflies and beneficial insects.
Hedgehog homes and small ponds can attract more diverse wildlife.
Add a Greenhouse or Potting Shed.
A greenhouse or potting shed can be an excellent addition for gardening enthusiasts.
Greenhouses allow you to grow a broader range of plants and start seedlings earlier in the year.
Potting sheds provide a dedicated space for potting plants and storing gardening tools.
Create a Play Area for Kids.
A play area can turn your backyard into a beautiful playground for your kids.
Playground swings, slides, and sandboxes can provide hours of fun for younger kids.
Gorilla playsets, a climbing frame or a trampoline can be an excellent addition for older children.
Install an Outdoor Kitchen or Barbecue Area.
An outdoor kitchen or barbecue area can transform your outdoor dining experience.
It's ideal for entertaining guests during warm weather.
Consider including a grill, a pizza oven, a sink, and a fridge.
Plant Fruit Trees
Planting fruit trees provides fresh, home-grown produce, offers shade, and attracts wildlife.
Choose trees suitable for your climate and soil.
Consider dwarf or semi-dwarf varieties if space is limited.
Build a Garden Arch or Trellis.
Garden arches or trellises can add height and interest to your garden.
They are ideal for climbing plants like roses, clematis, or honeysuckle.
They can also provide a beautiful frame for garden entrances or pathways.
Design a Rock Garden.
Rock gardens are low maintenance and can add texture and contrast to outdoor space.
Ideal for alpine plants and succulents.
Rocks can also create exciting features, like a dry river bed.
Install a Hot Tub or Sauna.
A hot tub or sauna can provide a relaxing spa-like experience in your backyard.
They can be used all year round, providing warmth and relaxation during colder months.
Remember to consider privacy when planning their location.
Use Decorative Fencing or Screens.
Decorative fencing or screens can provide privacy, divide your outdoor space, and add visual interest.
Various options are available, from traditional wooden fencing to modern metal screens.
Climbing plants can also be used to create a natural screen.
Creating your dream outdoor space is a process that should reflect your style and needs. Whether it's a tranquil retreat, a vibrant entertainment hub, or a wildlife haven, your backyard has the potential to be anything you want it to be.