Reasons To Go To The Lake District
Visiting the Lake District can help you improve your mental and physical health. Keep reading this article by Lake District Hotels to find out about all the benefits spending time in nature has.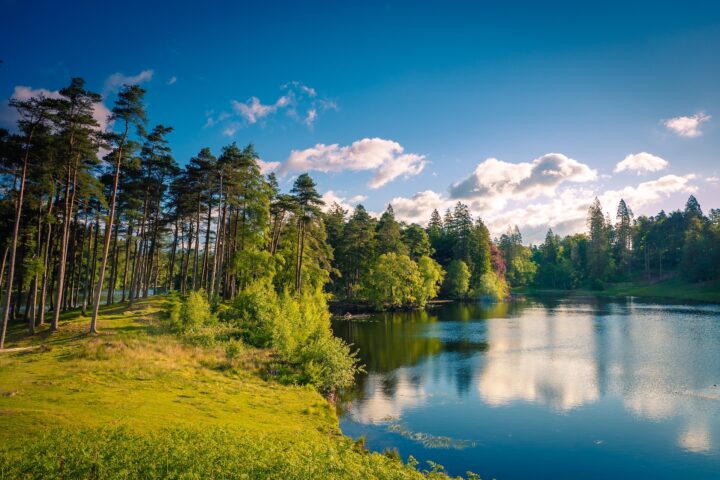 Go for your physical health – get as much fresh air as you can
Getting fresh air has so many benefits for your body. It increases your oxygen flow, which helps you digest food properly. This is extremely useful if you're on a journey to lose weight. It also improves your blood pressure and heart rate. Just as well, fresh air makes you happier. The more fresh air you get, the more oxygen you inhale. Doing so increases the amount of serotonin – the happiness hormone.
What's more, fresh air is known to strengthen your immune system. It does that by using oxygen to support white blood cells, ensuring that they function properly in order to be able to fight harmful bacteria and germs. Additionally, fresh air cleans your lungs, as they dilate more when there's an increase in the level of oxygen. People release airborne toxins from their bodies when exhaling.
Another advantage of getting more fresh air is the fact that it gives you more energy as well as a sharper mind, helping you focus. The greater the amount of oxygen, the better the brain functions. Getting fresh air helps your body produce vitamin D if the sun is out when you go outside. Vitamin D is crucial for so many bodily functions like strengthening teeth and bones and supporting the immune system.
Go for your mental health – let nature heal you
Spending time in nature has several benefits for your mental wellbeing, as well. For instance, outdoor activities such as growing food, planting flowers, exercising outside, and spending time with animals in the open have plenty of advantages. Being outdoors can:
make you feel more connected to nature
help you unwind and experience relaxation
reduce tension, stress, anxiety, and anger
encourage a more active lifestyle
increase self-esteem and confidence
provide the means for you to meet and get to know new people
decrease loneliness and depression
Spending time outside connecting to nature helps a lot with mental health issues like depression and anxiety. For instance, ecotherapy – a formal treatment that involves activities in nature – findings show that doing so really helps fight feelings of mild to moderate depression.
Combining physical activity and social interaction is what helps people feel more grounded and thankful. Natural light is also extremely helpful for people who suffer from seasonal affective disorder (SAD). This condition is a type of depression which affects individuals only in certain seasons and times of the year. People often report that being in nature always helps them fight several other kinds of mental disorders.
Consider the Lake District for either a holiday or a weekend getaway if you wish to unwind, relax, release stress and tension, and feel grounded. The breathtaking scenery will fill your heart with joy and hapiness.