What Should You Do During a Weekend in Verona? 
A city steeped in history, culture, and the arts, Verona offers a plethora of experiences that make it an ideal destination for a weekend getaway. From the echoes of the tragic love story of Romeo and Juliet to the vibrant culinary scene and remarkable ancient structures, Verona captivates its visitors.
Whether you're a history enthusiast, a lover of the arts, or someone who appreciates fine wine and dining, this Italian city has something special in store for you. Here's how you can make the most of a weekend in this UNESCO World Heritage city.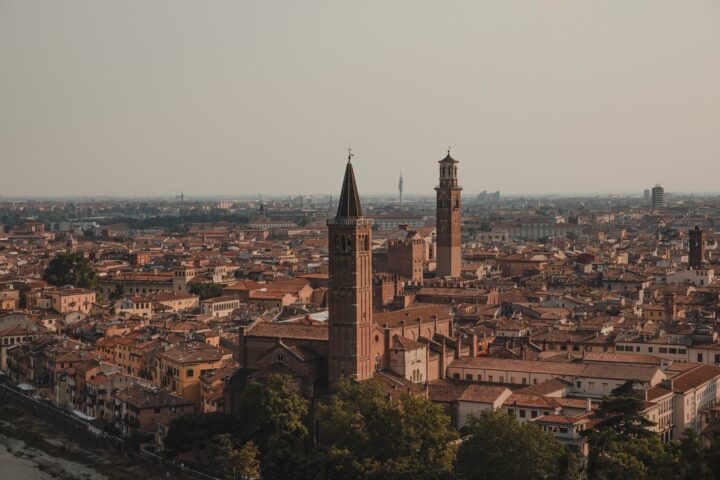 Experiencing Verona's Cultural Heartbeat
One of the highlights of visiting Verona is experiencing its rich cultural offerings. If you're planning your trip during the summer months, you may have the opportunity to witness an opera performance in the ancient Arena di Verona, an experience unlike any other.
Ensure you plan ahead, as you'll need to secure your opera tickets well in advance due to the high demand. The combination of spellbinding performances and the historic ambience of the Roman amphitheatre creates an unforgettable evening. Outside the opera season, the arena still stands as a testament to Roman architecture and is open for tours.
Walking Through History
Start your day with a journey through time by visiting Verona's historic centre. Take a stroll to the famous Juliet's House to witness the balcony that inspired Shakespeare's 'Romeo and Juliet.' While it attracts many tourists, it's worth visiting to immerse yourself in the romance of the city.
Then, head to Piazza delle Erbe, the vibrant marketplace set in an ancient Roman forum. Here, you can find local produce, souvenirs, and a lively atmosphere. Don't miss the Torre dei Lamberti, where you can climb to the top for a panoramic view of the city's terracotta rooftops and the surrounding hills.
Savouring Veronese Flavours
For lunch, dive into Verona's culinary scene, renowned for its traditional dishes like 'bigoli' pasta, 'risotto all'Amarone,' and 'pastissada de caval' (horsemeat stew), a local delicacy. Visit one of the trattorias in the city centre to enjoy these authentic flavours.
Pair your meal with a glass of local Valpolicella or Soave wine to complete the experience. Additionally, Verona's café culture is vibrant and offers the perfect opportunity for a relaxing break. Enjoy a cup of espresso along with a 'pandoro,' a sweet Veronese bread, in one of the many charming cafés.
Exploring Majestic Churches
In the afternoon, dedicate some time to exploring Verona's religious heritage. The Verona Cathedral (Duomo) is a masterpiece of Romanesque architecture, with its intricate façade and stunning interior artworks.
The Basilica of San Zeno Maggiore, dedicated to Verona's patron saint, is another must-visit, with its striking bronze door panels, serene cloister, and majestic bell tower. These spiritual landmarks offer insight into the city's past and present cultural fabric.
Unwinding by the River Adige
As evening falls, a walk along the Adige River offers a romantic setting with beautiful views. The riverside is the perfect place to unwind after a day of sightseeing. The Ponte Pietra, the city's oldest bridge, provides a scenic viewpoint, especially at sunset. The bridge lights up at night, reflecting on the water and creating a magical atmosphere.
Dining and Nightlife For dinner, treat yourself to an elegant meal at one of Verona's fine dining establishments, or enjoy the casual ambience of a local osteria, complementing your meal with regional wines. After dinner, explore Verona's nightlife. Whether you prefer a quiet night with a glass of wine at a cosy bar or a lively evening at a club, Verona has it all.