Tips To Ensure A Fun-For-All Family Vacation
Are the school holidays approaching? It's time for a family vacation, then! But before you pack your bags and load your car with the essentials, you need to sit down and plan. Planning a trip can suck the stress out of your vacation. So, when you're in your chosen destination with your loved ones, there'll be no disagreements and grumpiness.
If you want to have the best time of your life, plan a vacation for everyone. Yes, that includes Uncle John, who's in his mid-forties, Michael, who's growing his teen stubble, toddlers who only want to play, and Grandma, who can't do many physical activities. And then there are some ladies who'd want thrift-style shopping and great food.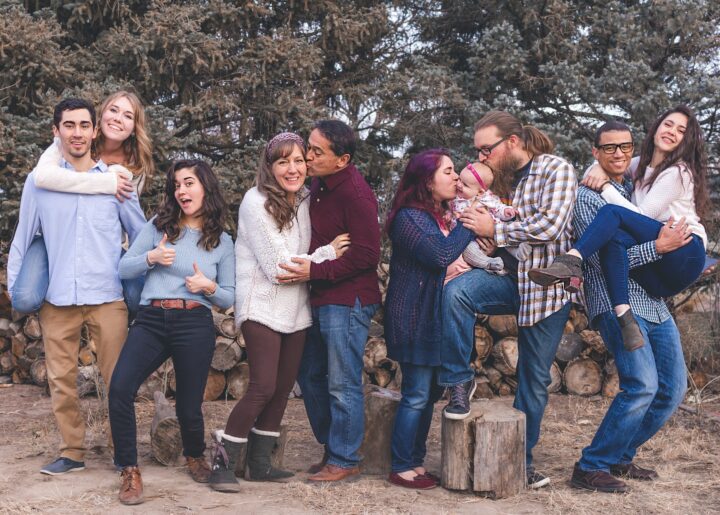 So, how are you going to manage all that in one trip?!
Don't worry. We are here for you.
Pick the Best Destination
When heading out for a full-blown, all-inclusive family vacation, you can't put on a blindfold, spin the globe, and put your finger wherever you like. You'll have to be a tad bit more strategic about it. You want someplace with many family-friendly activities, immersive culture, and warm smiles. Of course, the budget matters too. And so, you'd like to keep it closer to home. Tell all that to someone, and they'd exclaim, "Ah, Tennessee is your place, man!"
And it is. This stunning state is buzzing with exciting cities and towns, each with unique attractions to offer. There's Dollywood for the party animals and the Great Smoky Mountains National Park for the nature buffs. If you want to go offbeat, hit up Memphis or Nashville.
Pick the Right Accommodation
Dollars look prettier when stretched, so book a place to accommodate your whole family. And one that's fun. Think exotic Tennessee cabins with indoor pools, tremendous mountain views, and a kitchen for your late-night cravings. You can even find one with a theater.
But before you can click "book" on the first one that catches your eye, you should check if the place has all the amenities you need. Look for pictures and videos on websites. Read customer reviews. And, if you know someone who's stayed there before, take their opinion.
You must also know the place's check-in and check-out times. Nothing is more annoying than getting to your destination and being told the room isn't ready yet. And more so if you're already in your swimsuits, ready to take a dip in the pool.
Plan Fun Activities
When you have the right accommodation, planning activities gets easier. You can make it a "spend-the-day" kind of trip. Start your morning with a light breakfast, and then, depending on what your family likes, you can visit a museum or hike in the woods.
If you're up for an adventure, spend an afternoon at one of Tennessee's many waterparks. There are high-speed slides, lazy rivers, wave pools – you name it. And if you don't want to get wet, grab a paddleboat, go fishing, or test your skills at mini-golf.
And then there's the nightlife. Tennessee is abuzz with live music performances, and you can find someplace playing your favorite genre. So don't forget to leave a little room for partying too!
Be versatile with the activities. Only because Grandma doesn't want to go ziplining (it's okay) doesn't mean she can't have fun. She can attend a comedy show, join a quilting class, or stroll in the park.
Pack the Right Gear
Tennessee has four distinct seasons – spring, summer, fall, and winter. So you must be mindful of the climate when packing your luggage.
If you're visiting in the summer, pack light and airy clothing to stay cool. But don't forget your sunglasses and sunscreen – the sun can get quite harsh. In the winter, opt for heavier clothing like coats and sweaters to keep warm. You should also carry an umbrella and a raincoat in case of sudden showers.
But don't load your suitcases with too many items. No one likes lugging around heavy bags! Just carry the basic stuff and, if needed, buy your clothes from the local stores. As for your activity essentials like kayak paddles, hiking poles, and fishing rods, you can rent them from the place you're staying.
Make a List of Places to Try Food at
No matter the age group, food is easily everyone's favorite. It cheers up even the grumpiest of moods. If you're heading to Tennessee (we know you're considering it), you're in for a fantastic food time.
The Southern specialties like barbecue, grits, and fried chicken are lip-smacking and delicious. You can have pancakes for breakfast, burgers for lunch, and a big old steak for dinner. For the little ones, nuggets and fries are always easy to find.
The best part is that Tennessee has it all – from five-star restaurants to downhome eateries. And if you're looking for something unique, go to a food truck. You will love the fusion of flavors from different cuisines.
You can look for restaurants online, check the ratings and reviews, or take suggestions from the locals.
Allow Everyone Some 'Me' Time
Only because you all came together in a big group doesn't mean you should spend every hour with each other. Allow everyone some 'me' time to explore the area on their own, attend an event, or just take some time for themselves.
It might sound like it defeats the purpose of family vacations. But believe us; it will make the trip even better. Everyone will get a chance to do what they love best and bring back some epic stories to the dinner table.
Plus, if there are some activities, like moonshine sampling in Tennessee, where you don't want to take young children, you can leave them with another family member and go without them. It also means you'll have to be accommodating. If someone wants you to watch their kid while they do something, find a way to make it work.
Final Thoughts
Family vacations can be super fun, but they can also be super exhausting. You can come back home resenting your decision. You don't want that, do you? So, plan smartly. Also, keep your expectations to an absolute minimum. There's a high chance some things might go South. Maybe your flight gets delayed, or you get lost en route to a destination. These things happen. So, stay calm. Remember, it's more about the company and the memories you make than anything else.