The Ultimate Guide To Scoring The Perfect Rental Home
Looking for the perfect rental home can be daunting. It's easy to feel overwhelmed and unsure of where to start. But fear not! We've put together the ultimate guide to help you score a place that meets all your needs and fits within your budget. From setting your priorities and creating a wish list to navigating the application process, we've got you covered. So sit back, relax, and read on as we take you through every step of finding your dream rental.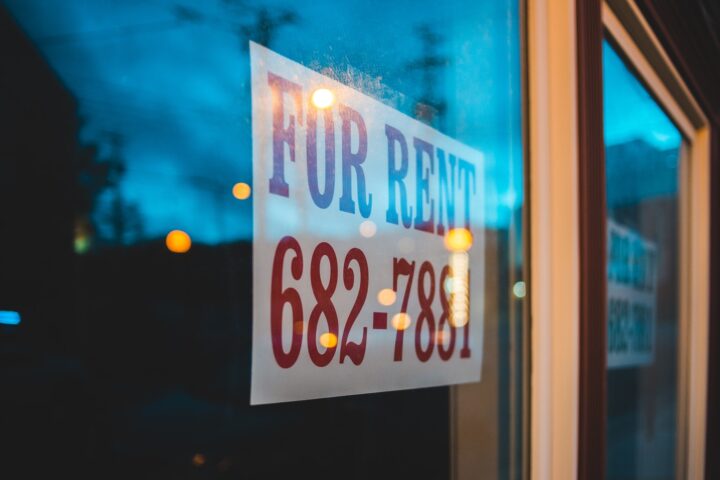 Make A List Of Must-Have Features
When you start your search, it is important to have a list of must-have features. This will help you narrow your search and find the perfect home for your needs. You'll want to consider things like:
Location: What city or neighborhood do you want to live in?
Size: How many bedrooms and bathrooms do you need?
Price: What is your budget?
Amenities: What amenities are you looking for in a rental home?
Pets: Do you have any pets that need to be considered in your search?
Once you have decided on your must-have features, use them to narrow down your search. For example, if you only want to look at homes in a certain price range, use that as a filter when searching online listings, or let your Letting agents in Edinburgh, or wherever you are looking, know this so that they don't show you anything above this range. Or, if you only want to look at homes with certain amenities, like a swimming pool or garage, use that as a filter as well. By narrowing down your search using your must-have features, you can find the best home for your needs.
Find The Right Neighborhood
The right place for you is out there, but it may take some extra effort to find it. You'll initially need to work out the kind of environment you want to live in. Do you want to be in the heart of the city or in a more suburban area? Consider your commute, schools in the area, and local amenities when making your decision.
Once you've narrowed down your search area, it's time to start looking at specific homes. Start by looking online, but don't forget to drive around the neighborhood to get a feel for the area. Pay attention to things like noise level, safety, and overall curb appeal.
If you're really struggling, speak to a real estate agent. They have expert local knowledge and will be able to help guide you to the best areas, and properties, for your needs.
Inspect The Property
One of the most important steps in securing a great property is to get it inspected. This will help ensure that there are no hidden damages or issues with the property which could end up costing you later down the line. It's not just about making sure everything is functioning properly, though – an inspection can also reveal things like mold, pests, and other potential health hazards.
When it comes to inspections, make sure you're working with a qualified professional who has experience inspecting residential properties. They should be able to provide you with a detailed report outlining any issues they found during their inspection and recommendations for how to address them.
While getting an inspection may seem like just another added cost when trying to secure your dream rental home, it's worth the peace of mind knowing that you won't have any unpleasant surprises after moving in. Plus, if there are major issues uncovered during an inspection and the landlord isn't willing to address them before move-in, it gives you leverage to negotiate better terms or walk away from the deal entirely.
Negotiate The Best Deal Possible
In order to score the perfect rental home, it is important to be prepared to negotiate the best deal possible. Here's how you can do just that:
1. Know your budget and what you're willing to spend. This will help you determine your bottom line in negotiations.
2. Do your research on comparable rentals in the area. This will give you an idea of what is a fair price for the rental home you are interested in.
3. Be prepared to compromise on some aspects of the rental agreement. There may be some items that you are not willing to budge on, but try to be flexible where you can.
4. Don't be afraid to simply ask for what you want. The worst that can happen is that the landlord says no.
5. Be professional and polite throughout the negotiation process. This will show that you are serious about renting the home and increase your chances of success
Making An Offer And Signing A Lease
Once you're ready to submit an offer, make sure you gather the necessary documentation. This will include things like proof of income and employment verification. Be clear about any special requests or negotiations you would like included in the lease agreement.
Before signing on the dotted line, carefully review every aspect of the lease agreement. Make note of move-in dates, rent payment due dates, utility responsibilities, and any other terms outlined in the contract.
Remember that communication is key throughout this process. Stay in contact with your landlord or property management company so everyone is on the same page.
By taking these steps and being thorough during this final phase of securing a rental home, you can set yourself up for success and enjoy your new living space without worry.
Conclusion
Finding the perfect rental home can be a daunting task. With the right research and preparation, however, it doesn't have to be overwhelming. By following our guide, you should now know exactly what steps to take in order to find your dream rental property. From researching neighborhoods and comparing amenities to understanding legalities and costs—you're now ready for the journey ahead of you! All that's left is to make an offer and enjoy your new home!