100 Travel Jobs – Best jobs that allow you travel the world in 2022
Adventurous people want travel jobs that pays and allows them to travel the world. In today's world, lots of careers are travel friendly so you can satisfy your wanderlust. You've heard the expression "New Job, New You" – it's time to find a new job, travel the world and reinvent yourself.
From entry level travel jobs to remote careers, it's all possible. All are jobs that allow you to travel. Some are fun jobs that pay well while others are jobs that help people. Land one of these and you'll feel like you have the best job in the world, because you will.
One such example of a travel jobs is Essay Pay, a writing company that provides students with essay and term paper help. The employees of this company are located in different parts of the world and they still have a lot of time for their personal life.
Some of these 100 travel jobs are more glamours than others and most are jobs where you work by yourself. It took us a while to compile but this post comprises the best travel jobs in the world. Everything from entry level travel jobs to professions that can be done remotely.
Having been on the road for almost 10 years, I can tell you all these overseas jobs exist.
I've met people who do these remote jobs overseas with no experience and a host of other real online jobs. For every remote job on this list, there are hundreds of others. Lots of these are jobs you can do from anywhere, so decide on having an adventurous life and get started.
Jobs where you don't have to deal with people are as plentiful as jobs for extroverts. If you need help purchasing some of the equipment for a remote job, you can click here to see how you could get extra cash.
Entry Level Travel Jobs
Want to travel the world while working? You can find a travel job overseas with no experience. These entry level travel jobs are the place to start your remote career abroad.
Question Answerer – Are you an expert in a given field? There are sites out there that will pay you to sit and answer questions. The questions are submitted by ordinary people and someone like you has just the answers. You just may be able to create an online living due to your vast base of professional expertise.
Task Completer on Amazon's Mechanical Turk – Yielding pennies per completed task, it's not a top pick for most. It seems that only the insane would dedicate any significant time on Amazon's Mechanical Turk. For those that have laser-like focus though, one can use this site to keep the lights on when starting out.
Chat Room/Message Board Moderator – Numerous websites around the internet have forums and chat rooms designed to engender a sense of community. Unfortunately, there are plenty of internet trolls and spammers that make these platforms risky places to be. Some of these websites pay people to remove posts and ban trolls that violate their terms of service.
Online Survey Completer – Fill out surveys for corporate researchers and get paid a small amount of money for your time. Far from the best remote job out there, we mean really far from the best. Above all else, it's one of several ways to make your rent if you're just starting out in a cheap place like Chiang Mai. We all have to start somewhere so don't overlook any hustle.
Travel Jobs That Require no Degree
Work abroad without paying for an expensive college degree, the best of both worlds. Everyone needs to start somewhere and these jobs will keep the lights on.
Resume Writer – Getting a job in the 21st century is easier said than done. If you are a persuasive writer, you can be the hero that helps perpetually unemployed people. Your clients can span across the world and help people finally find a fulfilling position.
Collections Agent – While this may not be the most pleasant career choice out there, maybe the least? There are plenty of people out there that have fallen well behind on their bills, you could work for a company like FMA Alliance and collect them. Have a reliable VOIP connection and excellent negative motivation skills? If so becoming a remote collections agent might be a viable portable career choice due to the increasing number of debtors.
Housesitter – Take care of a person's property and their pets while they are away from their home. While there are a few positions that pay a stipend, most offer free rent and utilities. In return you must care for their things and fur babies. This opportunity is a great way to enhance your online earnings by saving on rent. Combine this with another travel job and you're laughing. This could be one of the best travel jobs if you don't mind moving slow.
Online Researcher – Educational institutions and private companies are looking for detailed and specific information. Online researchers use unique key term combinations are used to track down hard to find information. This will give your clients the hard facts they need to complete their projects.
Travel Writing Jobs – Writers are in Demand
Freelance writing can cover all your travel expenses if you know the right jobs to take. This section tells you all you need to know about writing remotely. Writing jobs are in demand and will only continue to grow in popularity.
Freelance Writing Jobs – Can you write words? There are plenty of web sites out there that will pay for the content that you can create for them. This is by far one of the easiest portable jobs to land. Proofreading jobs are a natural extension of this.
Copywriter – If you can craft a sentence in a way that will persuade someone to buy, you're set. There are plenty of entrepreneurs that will pay you considerable sums of money for your talents. All website owners require copy on their website which entices visitors to buy. Become great at copywriting and you can charge what you wish.
Looking for work writing? Contact Sam – send an email here with your resume.
E-Book Author – Consider yourself an expert in a certain subject area? Write about it and publish an e-book for sale online on platforms like Amazon! If you start a niche site around the topic, you can also get organic sales. Another option is to make a generous affiliate offer and get people to promote your book for you.
Ghostwriter – The name of the writer on many top blogs isn't always the person who wrote it. A-list internet personalities are busy people, and sometimes they don't have the time to pen an article. Also, they may be contractually obligated to deliver one. So the ghostwriter enters the equation and writes an article in the original author's voice because that's how it's done.
Technical Writer – Technical writing is quite different from prose that freelance writers produce for SEO websites. Technical writers produce academically accurate pieces for corporations, science labs and universities.
Remote Web Developer Jobs
The web is growing at alarming rates. Every business needs a web presence so remote web development skills are in high demand. Become a master at your trade and it's not if you find work, it's what client you choose.
Web Developer –The internet has grown exponentially. The demand for well-constructed websites has also gone up dramatically. If you're looking for a portable occupation that has a long-term positive outlook, web developer could be it. Learning how to create a coherent website for paying clients is the way to go. All you need is a stable internet connection and places like Thailand and Bali await.
UX Designer –Remember how web pages were crafted in the late 1990s? They debatably looked cool but were a disaster from a usability standpoint. Since then, we have learned a lot about how to make an easy to understand web page. Do you have considerable knowledge in this area? Becoming a user experience(UX) designer is a very in-demand skill and the pay is great.
Game Developer –Growing up in the 1980s and 1990s, kids envisioned creating video games as the perfect career. Thankfully, the internet has created a platform for ambitious game developers to market their creations free of corporate interference. Done completely on laptops with top of the line specifications, you can create the latest addictive strategy game. Creating it from the comfort of your thatch-roofed bungalow in Koh Tao or in Kuala Lumpur is up to you. If you need title cash to pay for your computer setup for this job, a title loan can be the perfect solution.
Editing Travel Jobs
These travel editing jobs are great for perfectionists and detail oriented people. You don't need perfect grammar to do these jobs, just the right mindset.
Content Editor –Writing documents can be a long and onerous process. As a result, document quality can fall by the wayside at times, leading to embarrassing mistakes making the final cut. By advertising your services as a content editor, you can carve out a portable career out of correcting grammar and spelling mistakes.
Translator –The majority of content on the internet is geared towards English language speakers. Its expansion throughout the world has fueled demand in people that can translate English language documents. Translations are needed to French, Spanish, Chinese, and many other languages. If you know more than one language fluently, you can make use of that knowledge. You can work a remote job doing these tasks from anywhere in the world.
You can join the translator team of a large translation agency like Tomedes, which has a global pool of native translators made of 20,000 individuals all over the world and is a great choice for those who want to become professional translators.
Photo Editor –As quick and easy as taking photographs might be, editing them is another story altogether. Photographers often do not have the time to take photos and then sharpen them up. A fact that has given rise to another remote job category. Demand for freelancers that take on the work of editing photos in a high quality manner is growing. The opportunity to turn editing photos into an international career is real.
Video Editor –Video content on YouTube and Vimeo has been exploding in recent years due to the massive popularity of vlogging. The video editor takes a time-consuming task out of the hands of creators. This freeing the creators time to focus on planning out their next project. Most professional video editors edit videos better than vloggers anyways.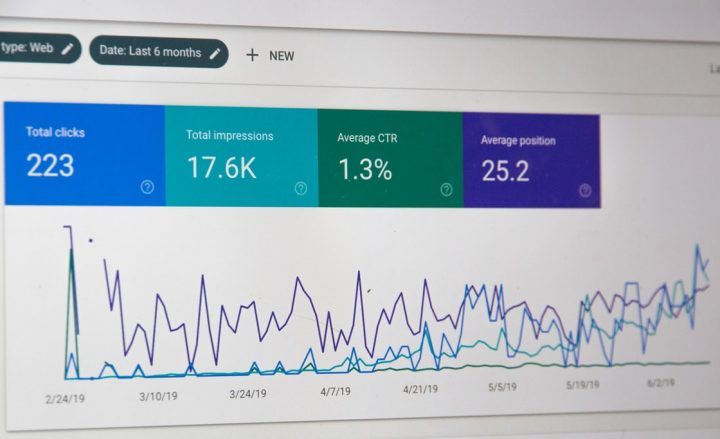 Search Engine Optimization (SEO) Jobs
Everyone has a website today which means more competition. Making a website isn't enough, search engine optimization (SEO) is what separates the winners from the losers. Learning SEO is important and a lucrative online profession.
SEO Content Writer – Ever wonder how certain websites make it to first page, first result on Google? There are plenty of web sites out there where articles around certain keywords are published everyday. If you can bang them out quickly, you're set. You can earn a comfortable living in developing countries like Thailand or Nicaragua. Once you become an expert, you can live and travel anywhere.
SEO Consultant –Know all the tips and tricks to get a website to rank? Share your talents with website owner that wants to get their property to the first page on Google. With everyone looking to make money online in today's world, search engine optimization can be a very lucrative business. Think of it as selling shovels in the gold rush. One of the more lucrative and scalable jobs that let you travel the world.
Pay Per Click (PPC) Strategist –Have proven expertise in crafting effective online ads for companies? This is yet another skill set that can be turned around into an online freelance practice. A job that allows you to travel without taking too much time. Join forces with an SEO consultant and copywriter for best results.
Search Engine Evaluation –Typing in key terms and determining whether the results returned are relevant. Any discrepancies are reported so that engineers that work for the major search engines can make changes to the algorithm. Tweaks to the algorithm will improve the results that are returned. You'd need to apply for this job through traditional routes.
Photography Jobs
The perfect jobs for those who dream of traveling the world and love taking photographs. With these amazing travel photography jobs you can follow your passion to the far edges of the world.
Freelance Photographer – Another angle you can take if you are a gifted photographer. Sell your talents to organizations such as news agencies, web properties, and even wedding parties. While pay varies considerably from gig to gig, you'll be able to travel the world doing what you love. Some travel photographers sell their travel photos, one of those jobs that requires travel so you'll never get stuck somewhere.
Stock Photographer –Are you skilled with a DLSR camera, almost professional? Start by taking pictures of in demand objects, scenes, people, and landscapes. Become a professional and various photography agencies will pay you for your hard work.
Information Technology Jobs
These information technology jobs are perfect for coders and technologically inclined people. These jobs pay well and are always in high demand. The way the world is going, these jobs will only increase in demand over time.
Coder –Just got out of college with a computer science degree? Want to explore the world while using your newfound talents to pay your way? Turn your skills as a coder into a remote job! From HTML to Python, Java to Ruby on Rails, there's a developer out there looking to hire some remote coders.
Mobile App Creator –Have an idea for a smartphone application that will improve people's lives? Could be a game that keeps someone entertained on their daily commute. Another possibility is a review app that helps you find your new favorite restaurant. If you can create the app, anyone with an idea is your potential world is client. We all know mobile is here to stay and its usage is increasing.
IT Engineer –Are you an IT engineer that can complete all of your work duties from behind a computer? Do all this without needing to be physically present? Find a firm that will give you a remote job performing all the tasks that you do now. It sounds ideal because it really is that easy. Your studio apartment's rent may cost more than a villa in Bali.
Remote Project Manager –A job role that is ubiquitous across every field imaginable. A remote project manager ensures that all the employees under them stay on task. Also that all tasks are completed in an efficient manner and planning workflow so that bottlenecks are minimized. The only difference is, a remote project manager does all of this from any city in the world with a decent internet connection.
Online Marketing Travel Jobs
Every product needs marketing to make it in today's world. These online marketing jobs support the efforts of online entrepreneurs. Social media jobs are the easiest to start and if done right can be a steady source of income.
Social Media Jobs – People get paid to handle Twitter and Facebook accounts for companies all over the world. Responding to the concerns of customers and scheduling promotions that increase brand awareness are core responsibilities. You can make being a social media manager into a lucrative travel job. Learn how to automate the process and you can scale this remote job and live anywhere.
Virtual Assistant (VA) –We all know busy executives have administrative assistants. Online entrepreneurs employ virtual assistants as well. They help them manage odd tasks, make travel reservations and more. Some answer phone calls and emails while the entrepreneurs work on a higher value projects. Become a skilled virtual assistant and you can hire a team underneath you scale the operation.
Infographic Creator –If you're like us, you are endlessly amazed at the variety and creativity of the infographics online. Do you have the talent to take statistics and facts and then turn them into beautiful works of art that also inform the reader? If yes, a potentially profitable remote business is waiting for you.
E-mail Template Creator –Common among internet entrepreneurs is that the bulk of their money is in their e-mail list. While typing out an email is an easy task, creating a pretty-looking template is often above the capabilities of most. If you have the skills necessary to make an email look like a fully rendered web page, you're in business. You can quickly build up a client base of mobile entrepreneurs so you can join their ranks at the same time.
Online Entrepreneurial Jobs
Own your business and answer to no one. Whether you own your own websites or sell your own products, this is the section for you. These jobs have the greatest risk but also the greatest reward. The sky is the limit online and the rewards wait for those who work for it.
Internet Marketer –When it comes to business promotion on the internet, it's complicated. There are a variety of tactics that differ greatly from the brick-and-mortar world. Know the ins and out of social media, video, email and other online-centric vehicles? You can sell your knowledge to those that lack competency in these areas.
Affiliate Marketer –Know how to promote products on the internet? Join the affiliate programs of various companies related to your website. Sell as many of their items as possible in return for a generous commission. This is a very lucrative field and the barriers to entry are low for those willing to learn.
Web Entrepreneur –Perhaps the broadest job title in this post about travel jobs. The web entrepreneur sees a need in the off or online world and aims to solve it. Thee Dollar Shave Club (home delivery of high-quality disposable razors at a reasonable monthly subscription cost) is an example. The Dynamite Circle (a mastermind group for location independent business people) is another. The possibilities are endless if their is a need and you are persistent.
E-Commerce Store Proprietor –From t-shirts to toilet plungers, everything under the sun is sold on the internet these days. Find a reliable drop-shipper and you can sell wholesale goods at a markup. You handle the sales, they handle the shipping and you pocket the difference in profit.
Domain and Website Flipping / Building
Be your own boss and choose your own schedule by owning and trading websites. It is an amazing and simple way to earn a lot of money without having to do a lot work. There are barriers to entry and knowledge that you must possess. Do your homework before trying these jobs.
Flipping Websites –Know the internet inside and out and have strong sales skills? Set up a website (or go to an existing one like Flippa) dedicated to buying internet properties. Find good websites, fix them up and sell them for a profit to eager web entrepreneurs. You can also use them to help others with their SEO.
Domain Name Flipping –See a sweet-looking domain name available for a ridiculously low price? Snag it, and re-sell it at a mark up. Most domains value is based on name, backlink portfolio or traffic. It's lucrative and competitive so know what you're doing before making a big bet.
Niche Website Owner –Do you know where SEO professionals turn when it comes time to boost a client's search engine ranking? They contact web entrepreneurs that own a series of tiny websites that rank high in domain and page authority. They then have articles placed on them that contains their client's key terms. By investing in and building sites like these, it's a win, win. You can earn money for simply having pre-written articles placed on them.
Online Coaching Jobs
Everyone struggles at some point in their life. Many people need coaches to help them get through these low points, or to achieve a goal. Be the person to help them and earn an honest living from anywhere in the world.
Business Coach –In today's entrepreneurial world, everyone is attempting to start their own business. However, not everybody has the same level of savvy in this area. Leverage your street smarts by teaching those that lack them. Give them the basics on how to navigate the waters of domestic and international commerce.
Virtual Fitness Coach –Live a long way from a gym or a personal trainer? This is a situation that many people suffer in the rural parts of the western world. By providing needed motivation and fitness information via daily Skype chats, you can make a living and use your Kinesiology degree just like you always swore you would.
Dating Coach–Having trouble attracting the right girl/guy? There are many aspects of a person's personality that is invisible to them that an external party can easily point out. Again, due to the miracle of Skype and FaceTime feeds, you can often sort out a client's love troubles while you are lounging on the deck of your overwater Bungalow in Bora Bora.
Virtual Corporate Trainer –Got a skill that you can teach to someone over Skype? From accounting to risk management, you can help your client improve their professional chops. This is applicable to a variety of corporate careers so whatever your skill set, it's in demand.
Travel Consulting Jobs
These jobs are great for knowledgeable people looking to assist many clients. Build a portfolio and watch the money come in. If you've got the skills and the people skills this is a travel job you can do from anywhere.
Marketing Consultant –Many aspiring entrepreneurs have an excellent product or service. Problem is they lack the know-how required to promote their creation effectively. By examining how their business is structured, you can come in and help. Deliver recommendations that will help them build awareness of their product within their target market.
Financial Planner –Consult with clients over Skype on how to best structure their assets. This can be for their short-term needs and for long-term financial health.
eBay Consultant – Having a hard time moving products on your eBay store? By setting up a portable job as an eBay consultant, you can pour through every aspect of your client's eCommerce platform, suggest changes, and then collect their Paypal payment, all within the space of z few days.
Legal Consultant – Citizens are unsure whether or not it would be worth their while to pursue legal action against parties that are causing them grief. By charging them a nominal fee for your services as a legal consultant, you can give advice to people who need it. Instruct them whether they have a case and to whom they should turn if they decide to bring the matter before the courts.
E-Newsletter Founder –Knowledgeable in a certain subject areas such as stock-picking? Set up a simple website, put up a sales letter, and drive paid sign-ups to your email list. So that's it? Yes, basically. This list will deliver specialized, actionable information on a regular basis. This will help your readers achieve desired results in their area of interest.
Customer Service Travel Jobs
Work with customers to deliver them with the best service possible. You don't need a lot of experience to do these jobs, only a positive attitude and good work ethic. I can also say that the consumer services career path is a good choice to work remotely.
Remote Customer Service –Using voice over Internet Protocol (VOIP) software, you can work in customer service remotely. You can receive incoming calls from any number of companies from around the world. Solve their problems, and collect a paycheque via direct deposit. Payment is usually every two weeks whether you are in Bogota or Bali.
Tech Support –Got in-depth technical knowledge about how computers and software works? Receive calls from people that have accidentally messed up their systems. Lead them through the process of getting things back to normal and get paid. All while sipping sangria from your villa balcony in the Costa del Sol.
Read our list of best paying jobs in consumer services for career ideas.
Data Driven Remote Jobs
These jobs are for all skill levels. Data analysts are needed, but so is remote data entry.
Data Specialist –Big data is a trend that is revolutionizing the way corporations do business in the 21st century. If you specialize in running analysis on data sets, this could be for you. Already working for a company? Maybe you can turn your current corporate position into a remote position and travel the world while you're at it.
Database Developer –Another career that those with a background in computer science can specialize in. In this case, it's the creation of databases. With the explosion of Internet startups in the past decade, the demand for database developers has never been higher. Being a job that can be completed without face-to-face interaction, you can do it from anywhere.
Remote Data Entry –How's this for a simple job that allows you to travel? Take provided text documents and type them in on the web. It doesn't pay much but it doesn't ask much either in required skills. Locate yourself in less expensive places and this position becomes a middle class life enabler. Remember this job as a source of quick cash to get through a rough patch because almost anyone can do it.
Design Based Travel Jobs
Design jobs for creative people with the technical skills to match.
WordPress Theme Creator –Demand for easy to start up websites is exploding and WordPress is the most poplar content management system. Standard WordPress themes present a problem to the website owner looking to stand out from their competition. This is where a WordPress theme creator comes into the equation. They are able to produce custom creations for their clients so they differentiate themselves. Build up a dedicated following with a string a positive referrals and you are set.
WordPress Plugin Creator –There are many functions that can be inserted into a WordPress site simply by installing a plugin. By coding them to do everything from defend your site against hackers (Wordfence) to providing fellow bloggers with an outlet to promote their latest posts (CommentLuv). So with a little thought you can make a lot of money very quickly from website providers looking for a easy solution to their problems. Everyone uses WordPress, it's a big market.
Graphic Designer –Can you crank out logos in your sleep? Tasks like these can be completed on a high-end Apple laptop from a hotel balcony in Buenos Aires. The end result is no different than if done from your home office in the suburbs of Chicago. When the cold winds of winter blow, remember that you can turn this skill set into a well paid travel job.
Video Creation / Production – Create videos for clients around the world, then produce them.
Influencer Travel Jobs
These jobs are for eccentric, popular, or beautiful people with a large online following. Turn your online following into monthly cashflow. You can also build a following as there is always too for someone new and unique.
Blogger – Write about a passion several times a week, build your site's SEO and become an influencer in your space. After a while you'll be approached to sell ads on your site. Eventually you'll have an audience that you can sell products to. At that time you'll be able to work with established companies in your industry in return for a stipend. Start a travel blog, make it big and you'll become a travel professional.
Professional Podcaster –Earning a living from becoming a broadcaster of a regular online radio show. It doesn't come easy, as you need to build up a significant audience in order to attract advertisers. When once you begin to gain a regular following though, this task becomes easier. You will also be able to start marketing products to listeners on a weekly basis.
Youtube Personality – So you want to be a Youtube personality? This is one of those remote careers that it is easier to talk about than it is to actually create. Folks that are able to act smooth when the camera is on them, building a YouTube channel around their personality could turn out to be a profitable. Once your videos start getting tens of thousands of views, you're set. Better you make videos that solve problems or answer questions. Mix that with your personality for best results.
Remote Sales Jobs
These jobs are for people who love the rush of making a sale, as well as the relaxation and excitement of traveling.
Online Travel Agent –Thought the travel agent was dead? While it appeared to be a dinosaur that would die with the boomer generation, it's still a travel career. The hassle and issues that arose in the era of self-planned trips has led to a resurgence in this job category. If you're looking for a remote career with a predictable future, strongly consider plunging into this field!
Remote Telemarketer –Skilled at selling long distance plans or insurance policies? If so selling other things to perfect strangers over the phone will be easy. You can start by selling life insurance products to potential customers and helping them understand their options. Farm out your skills to companies like the hired gun that you are and make it rain!
Lead Generator –When running an online business, one of the most important chores is to find more leads to fill your client/customer pipeline. As a result, a lead generator can help you drum up business when needed and other efforts aren't paying off.
Online Sales Rep –Obtain and manage sales accounts for companies from your bedroom. This could be in suburban Boston or from a tree house resort in the rainforests of Costa Rica. As long as you bring in clients for your customers, who cares where you crush it from?
Talent Recruiter –Have a keen eye for talent in the corporate world? By doing internet research and calling people from your laptop, you can play matchmaker for companies around the world that are seeking the best employees in their field.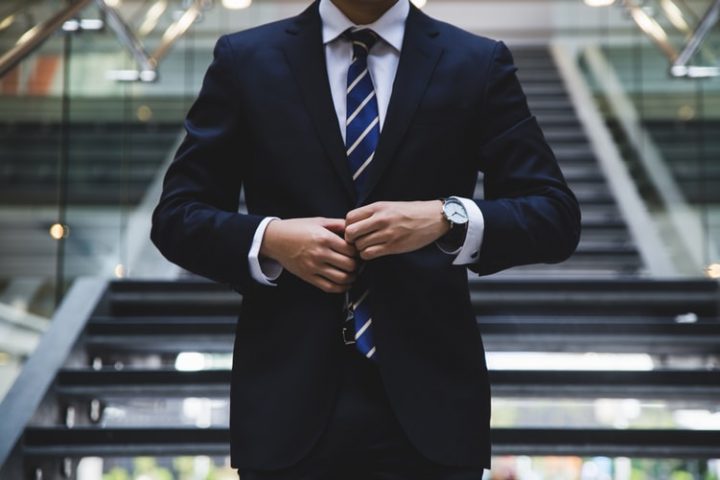 International Travel Jobs
International jobs for professionals who are sick of the 9-5 but not their jobs. Do the same job as always but from whatever location you wish.
Remote Lawyer –The presence of a lawyer is required for many types of law, other aspects can be done remotely. From the initial consultation to research, you may only have to see your client once. That is the moment when it's finally time to appear in court with them.
Remote Therapist –Think that your degree in Psychiatry is a worthless piece of paper? Think again. Take your knowledge in this area and put up a web page. Start talking people through their undiagnosed neuroses via Skype. Websites like betterhelp.com already have lots of customers, just sign up. If you have the skills you'll have clients in a matter of hours.
Teleradiologist – Radiologists are not always present in specific parts of the globe. If you happen to be part of this medical field, you can impart your knowledge whether you are in London or Kuala Lumpur. Transmitting x-rays, MRI, or CT scan images via email is the next step. Then giving your prognosis based on what you see is all there is to it. Ready to break out of that sterile hospital environment to embrace a portable career?
Telepharmacist –Pharmacists aren't always available to provide advice about prescription drugs to patients that live in remote areas. Via Skype or VOIP connection, you can provide in-depth information to patients in far-flung corners of the globe. Inform them about the drugs that they are about to receive by mail, ensuring their safety and the effectiveness of their treatment.
Nurse – So what are nurses doing on this list? Isn't this a location dependent career choice? In the literal sense, it is, but so are ESL teachers and SCUBA instructors. Demand for nurses in the travel nursing industry is high in the 21st century as boomers continue to push into their sixties and seventies.
Traveling Finance Jobs
For people with skills who like traveling and are familiar with finance jobs. From tax experts to stock traders, there is so much you can use your skills to do.
Tax Preparation – Normal employees may have a straightforward tax return every year but not everyone. The changing nature of work has made tax preparation much more complicated than it used to be. For that reason, if you have experience preparing returns and uncovering deductions, you're in business. Offer to take tax returns off the hands of busy professionals for a handsome fee. Does a client care from where you figure out loop holes to save them money? Definitely not.
Payroll Processing –The process of payments made to employees and contractors. Payroll processing is conducted exclusively on computer these days. There's no reason why you cannot do this job as a remote career and work from anywhere in the world.
Online Accountant –Clean up the books of online and offline clients from your laptop. Do it from a desk or at a beachside cafe in Phuket or in Rio de Janeiro. This is a lucrative finance consumer services career that was once only a traditional career.
Day Trader –You'l need to follow the markets like a hawk and have a high tolerance for risk to be a day trader. It's an ever increasingly viable and popular remote career. You can lose money even if you are doing the right things but you can also win big. In the long run if you have the resolve and perseverance that this profession demands it can be lucrative. You'll need lots of time, a very fast and reliable internet connection and discipline. I know a lot of day traders, it usually doesn't work out well. You've been warned.
Teaching Jobs
Being a teacher or instructor is not for everyone. However, if you are able to teach, you can do it while traveling the world.
ESL Teacher – Around the world, non-English speaking countries are realizing the value of teaching their citizens English. English is the globe's most important language for commerce. As a result, many public and private schools such as The TEFL Academy hire native English-speakers to teach everyone from children to business professionals. The goal is for them to learn the fundamentals of conversational English. The relative ubiquity of these positions around the world have made it a go to profession for many perpetual travelers. A solid travel job to make quick cash or take as a serious career.
Language Tutor –With international business on the rise, demand for online language tutors has never been greater. You can create a reliable income for yourself by giving conversational language lessons to clients. A great job while traveling and no degree required.
SCUBA Instructor –Another popular job that travelers can get with relative ease around the globe. With all the necessary certifications and training easily obtainable in cheap places like Thailand or Nicaragua. Wanderers can get employment by showing other travelers some of the most beautiful underwater environments on earth. Look into becoming a PADI certified instructor and the world is your oyster, literally.
Online Guitar Teacher –Many people want to improve themselves by learning how to play a musical instrument like the guitar. However, finding a trustworthy teacher may be difficult if you live in a rural area. Sometimes schedules can be tough to coordinate between teacher and student. Online guitar teachers take their knowledge and disseminated over a live video feed.
Audio Jobs
These jobs are great for people who love music, videos or podcasts. There is a great variety in these jobs and you don't have to be a musician to do them.
Video/Audio Transcription –The growth of vlogs and podcasts has been remarkable over the last few years. However, some people may not be able to watch or listen to them for various reasons (e.g. their job restricts it). Another travel job that has been on the increase revolves around transcribing. The job is converting podcast audio into text for people to read.
Voice-over Professional – Have people told you that you have a voice for radio? After figuring out that your friends weren't insulting your physical appearance, take this feedback and begin to market your god-given gift. Market it to commercial executives and podcast creators across the globe. As long as you have a professional mic that picks up sound well, you are in business. Finally, you can take your practice to any destination on Earth with reliable internet.
Musician –Spent an entire child and early adulthood honing your skills on the guitar so you could make it big? Practiced to the point where you could play in a famous band if you only caught a break? While shooting for the stars didn't exactly work out for you the first time around, you can still promote your musical abilities to clients. Many are looking for original music for their online creations and you can help them.
Audio Production / Mixing – Musicians send you raw recordings and then clean them up. The finished files are then ready for download.
Artistic and Creative Jobs
This section is full of great jobs that pay you to be creative and artistic.
Stock Illustrator –There are stock photographers that take pictures of random objects that are in demand. There is also a market for artists that can create illustrations on specifically requested subjects. Those better in this field often get contracts to illustrate entire books.
T-Shirt Designer –Seem like a business idea straight out of high school, right? First of all, given the scale that the internet provides these days, a clever T shirt slogan can net you serious money. Finally, get good at this and you're off to the travel trail in a self-sustaining manner.
Artisan –Skilled at preparing a variety of inventive crafts? Try selling them through online portals such as Etsy and eBay. Using UPS and DHL to ship out your creations, you can offer your skills to any corner of the world. Work from under a tree near a beach with a table setup until your online orders pick up.
Online Advertisement Creator –Craft ads that turn site visitors into conversions. Due to increased demand in advertising materials, this job works. Some examples are making pins for Pinterest or images for Facebook Ads. Memes to help businesses grow their reach area also popular because of their shareable nature.
Digital Painter – There are clients willing to pay for original artwork with digital drawing applications. You've made a few masterpieces and enjoy the process? Got o a website like UpWork and take a look at who is searching for your skills. There is a market for everything, being a digital painter included.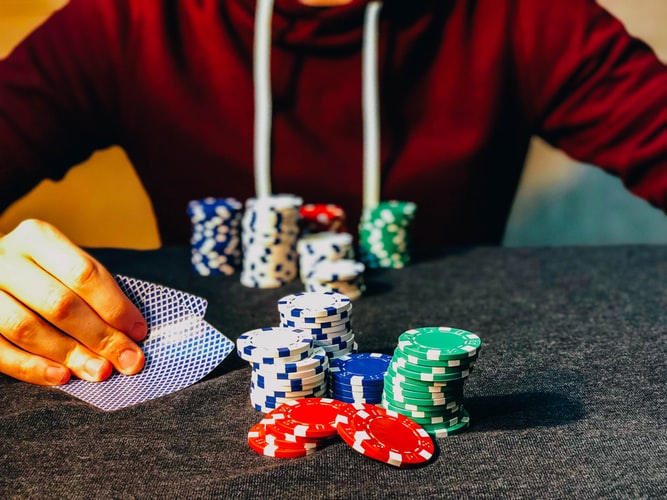 Online Gaming Careers
If you love gaming or gambling these are the jobs where you can do exactly that. An added bonus is a job that allows you to travel.
Professional Poker Player –Believe it or not, it is definitely possible to make a living playing poker on the internet. Unlike traditional casino games, poker is played against other people and not the house. Websites make a nominal amount of money off a small tax charged on cash game pots and tournament entries. This tax is known as the rake. Skilled players that play a tight selection of hands in an aggressive manner rise above the competition. Finally, top players can make a profit over many thousands of hands played per month.
Professional Sports Bettor –Alongside poker players, many people scoff at the idea of becoming a professional sports bettor. Many people make money placing bets on improperly drawn odds. Improved analytics has made this job tougher but those with mathematically sound, disciplined minds are still fine. You are are fully capable of making a living by beating bookies at their own game.
Part Time Jobs
Want to travel and make some cash while doing it? These part time jobs will leave you with enough time to enjoy your vacation.
Website Tester –Navigate a website and ensure that it is easy to get around. By providing your feedback afterwards, you can get paid. Another remote income stream created! Have spare time? It's easy to be a website tester a few hours a week on top of your main job.
Online Reseller –Take goods that others want sold and sell them. The reseller gets a commission in return for their talents. Think eBay, Craigslist, Facebook groups and more.
Digital Animation –Are you skilled in the art of making pictures move? With robust laptops available, people in this field to take their profession on the road. There's no reason you can't sell your talents to companies while spending a delightful summer in Eastern Europe.
eJurist –The legal system hasn't progressed to the point where trials have begun to be conducted over the internet. However, lawyers have started to use remote connections to recruit mock jurors. By paying eJurors a nominal stipend, they are able to get relevant practice for real world cases. This allows them to enter the courtroom with the advantage. Almost nobody wants to be a jurist but seems like doing it from your couch isn't so bad.
Sourcing Agent –While there's an element of physical presence that is required in this profession, the life of a sourcing agent can involve a great deal of world travel as well. Connect business clients with the physical infrastructure they need by doing the research ahead of time.
Engineering Jobs
The stereotypical engineer is probably sitting behind a desk designing a product or building machinery. However, you can be an engineer and travel at the same time with these jobs.
Freelance CAD Drafter –Forget driving to work to be a drafter, everything you need is at home. Have the courage to market your skills on the open web and you will find work. There are plenty of clients that will be willing to send you their projects. Where you decided to work on them is up to you.
Freelance Blueprint Architect –Being a freelance blueprint architect is similar to the previous job. Also, you can remotely produce blueprints for commercial and industrial clients. These are done just as readily as a drafter can produce 3D CAD drawings.
Six Sigma Engineering Consultant –Like the sourcing agent, a freelance Six Sigma engineering consultant will eventually have to set foot inside a manufacturing facility. In the interim though, they can analyze reports and other information from the comfort of wherever their current remote office is located.
Summary of best travel jobs in the world
To summarize, this list is 101 ways for you to make money while you travel.
So why not spend some time and see which ones really fit you the best? Why not think of what other similar jobs you can do because nobody will do it for you. Almost any job can be done remotely unless it's in the traditional service sector. Finally, if you want to travel the world you can make it happen, just make sure you are fully prepped for the journey ahead. Maybe start with the data entry job or something similar after moving to an expat hub. Meet lots of expats and other opportunities will present themselves.
The hardest part to finding your dream travel job is starting so get on it today.