The Best Paying Jobs In Consumer Services That You Should Pursue
Choosing the industry to dedicate yourself too can be a challenge, this list of best paying jobs in consumer services can help. You need to consider your skills and interests, assess your strengths and weaknesses, and think carefully about where you see yourself in the predictable future.
On top of all that, you need to consider the industry itself, especially now post-pandemic – is it strong, oversaturated, or does it have significant skills gaps? Does it offer well-paying positions?
One of the industries that have proven surprisingly resilient over the past couple of years is consumer services, so unsurprisingly, more and more job seekers are looking to find positions in this field.
Careers in consumer services range from customer service representatives to financial advisors, flight attendants, tech support agents, and more. Any of them may suit your interests and preferences, but which one would suit your financial needs?
Take a look at some of the best-paying jobs in consumer services to learn more about this industry and determine whether it's the one you should dedicate yourself to.
The consumer services industry explained
Careers in consumer services cover a broad industry encompassing many fields – from education and healthcare to transportation, finances, real estate, and more. Businesses in the consumer services industry provide unique services to households and individuals. They offer clients proactive support and assistance, help them solve any issues, and ensure the highest quality of service.
Due to their similar names, people commonly confuse consumer services and customer services with one another. However, there is a critical difference between the two.
Whereas those in consumer services deliver services and intangible goods, those in customer services provide tangible goods.
Education required for working in consumer services
As mentioned, consumer services encompass many different fields. That's why educational requirements could vary significantly in different fields and even from one position to the next.
For example, you need different skills to work in transportation than you need to work in finance consumer services.
That said, most entry-level positions in the consumer services industry require you to have a high school diploma or equivalent. Few positions will have additional educational requirements.
Skill and knowledge requirements
Though most jobs in this industry don't have specific educational requirements, they usually do have some skills and knowledge requirements. Most commonly, businesses within this industry will require their job applicants to have good soft skills such as:
Communication skills;
Time management skills;
Critical thinking;
Problem-solving;
Conflict resolution.
Moreover, you might have to develop some position-specific skills. The good news is that you'll get the chance to obtain these skills during the onboarding period.
Many positions, for instance, will require you to become familiar with customer support software or customer relationship management solutions. Considering that most companies have their proprietary software, you'll need to learn how to use it while on the job.
Consumer services job outlook
Consumer services is a robust industry expected to have slow and steady growth over the coming years. Even in the face of the 2020 pandemic, the industry has proven itself quite resilient. It experienced a compound annual growth rate (CAGR) of 8.9% between 2020 and 2021.
Over the foreseeable future, the global services market should continue on this upwards trajectory. However, its growth is set to slow down ever so slightly. The market will continue growing at a CAGR of 7% by 2025, reaching a value of over $15 trillion.
In a nutshell, what this means for job seekers in the industry is that they should have ample employment opportunities.
Best paying jobs in consumer services to consider
If you're looking for a new job in the consumer services industry, consider the following positions. These are commonly the best-paid ones.
Technical support representative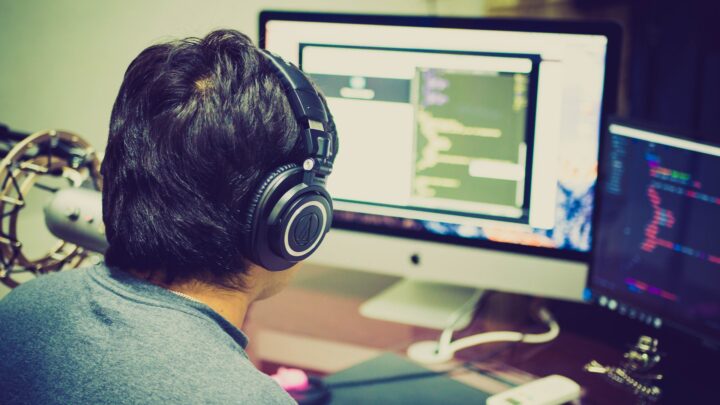 As a technical support representative, you could expect a median annual salary of around $62,760. However, depending on the industry, company, and your unique expertise, the figure could be significantly higher.
Your job would be to maintain computer networks or specific systems and troubleshoot issues. Another component would be assisting clients with overcoming any technical problems they encounter.
Some companies will require only a high school diploma for their technical support representatives. However, others will be more stringent, hiring only those with relevant college diplomas.
Customer service representative
Customer service representatives aren't always the best-paid employees in this industry, but that depends entirely on the field and expertise. The average salary for this position stands at $60,696 annually.
Your job would require you to assist customers in person, over the phone, via live chat, email, or your company's preferred customer support software. You'd answer questions, handle brand/customer disagreements, and do everything you can to ensure high customer satisfaction rates.
Most companies hiring customer service representatives only require their applicants to have a high school or an equivalent diploma. However, some might require previous experience in a similar role. 
Flight attendant
Do you like traveling, communicating directly with clients, and honing your communication skills? Well, then working as a flight attendant might just be your dream come true. It's not always an easy job, but the perks and the pay are well worth it. You could expect to earn between $65,140 and $100,624, on average.
Some responsibilities include assisting passengers with their luggage and serving food and drinks. You would also check tickets, conduct safety checks, greet passengers, instruct them on how to use safety equipment, and more.
The good thing is that you don't need a college degree to become a flight attendant. However, you must undergo lengthy training with your chosen airline and pass a series of tests and exams.
Customer service manager
A customer service manager is one level ahead of a representative, making their salary typically higher. You could expect to be paid around $60,171 annually.
There isn't much direct contact with the customers, except when a representative is unable to offer assistance without your intervention. Instead, much of your day would be spent training your customer service representatives. That is because onboarding new employees is an essential part of the job.
You would also need to introduce policies to improve the quality of service and keep your department productive. Sometimes, you'd even need to handle more complex customer queries yourself.
To become a customer service manager, you need a high school diploma and several years of experience as a representative.
Patient care coordinator
If you're interested in working in healthcare, you might find a job as a patient care coordinator quite fulfilling. The top-paid individuals in this position can earn as much as $101,630 annually.
As a patient care coordinator, you could find employment at private and public hospitals, clinics, and practices. Your responsibilities would include keeping the patients informed, answering their questions, updating them and their family members on their condition, and more.
To perform this job well, you'll need unique skills and knowledge. That's why most employers will require at least a nursing degree or another relevant medical degree.
Receptionist
When you think of jobs within the consumer services industry, you likely think of receptionists first. Though they aren't always paid as much as some other professionals in the industry, averaging around $47,460 a year, they are often the most in-demand employees.
As a receptionist, you would have a long list of duties and responsibilities, greeting clients, directing them to relevant departments or offices, answering phone calls, making appointments, keeping records, and more.
You can find employment with only a high school diploma, and few employers will require previous experience. However, you will have to display excellent communication, time management, and organizational skills.
Financial advisor
If you're into finances and accounting, you might find a financial advisor to be your dream job. With a median salary of $89,330 and plenty of those who earn well above it, it's one of the best-paid positions on this list.
As a financial advisor, you could work with individual clients or businesses, offering professional analysis and helping clients make well-informed financial decisions. Depending on your unique job, you could have different responsibilities. These include executing trades on behalf of your client and developing tax strategies. You would also manage their budget, help them supercharge their savings, choose the right insurance plans, and more.
As is evident, you couldn't provide adequate services as a financial advisor without in-depth knowledge of investments, taxes, and finance in general. Therefore, you'll need plenty of experience and a relevant BA or MA degree to find employment as a financial advisor.
Patient care specialist
Patient care specialists have jobs similar to patient care coordinators, though their tasks are somewhat less demanding, making their salaries slightly lower. You could expect to make between $30,137 and $41,368 annually.
You'll take on more of an administrative role as a patient care specialist, answering patient phone calls, handling complaints, dealing with payments, addressing billing issues should they come up, and more.
Considering that you wouldn't be directly involved in providing healthcare services to patients, you don't need any medical degrees to find employment as a patient care specialist. A high school diploma is usually enough.
Hotel manager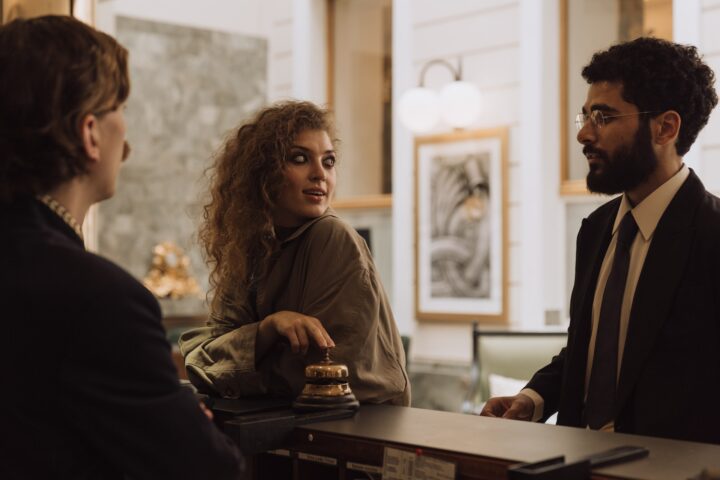 Hotel managers have one of the best-paying jobs in consumer services, earning, on average, $112,252 annually.
If you want to work as a hotel manager, you'll have to be prepared to handle countless demanding tasks and responsibilities. These include overseeing day-to-day hotel operations, scheduling staff, performing maintenance, communicating with visitors, dealing with complaints, and more.
If you want to reach the position of manager quickly, you'll need a relevant college degree. However, it's also possible to find a lower-paid position with a high school diploma first, then work your way up the ladder as you gain experience.
Retail associate
If you have excellent communication and listening skills and a lot of patience, you will enjoy working as a retail associate. With an average salary of $58,114, it could be a highly rewarding job.
As a retail associate, you would work directly with customers, helping them find products that suit them, offering relevant product information, answering questions, accepting payment and managing transactions, handling returns, greeting customers, and more.
You could also slowly climb up the ladder as you gain experience, becoming a retail store team lead, store manager, or even a district manager.
Though it's certainly beneficial to have it, you don't even need a high school diploma to become a retail assistant.
Bank teller
Working in the financial sector of the consumer services industry doesn't always need to be highly demanding, especially if you are pursuing a career as a bank teller. The job is relatively easy, and you could earn around $40,435 a year.
If you decide to become a bank teller, you'll have to handle customer transactions, deposits, and withdrawals, answer questions, familiarize yourself with the given bank's services, issue checks, and perform similar duties.
Most commonly, you need only a high school diploma to become a bank teller, though it wouldn't hurt to have some post-secondary education.
Event planner
Another job in the industry that would be great for those with excellent communication skills is event planning.
With an average salary of $51,644 and plenty of opportunities to meet interesting new people, it can be one of the most rewarding jobs for the right person.
Being an event planner would require you to communicate directly with customers. You would organize birthday parties, weddings, anniversaries, conferences, and team-building activities. The goal is to ensure that every last detail meets your customers' expectations.
As an event planner, you can easily choose whether you want to work for a company, freelance, or start your own business.
If you decide to seek employment with an event planning company, you'll likely need a college degree.
Store manager
Store managers have plenty of responsibilities but are well compensated for their work, earning between $57,240 and $87,085 on average.
If you're interested in pursuing a career as a store manager, you'll have to be prepared to handle the day-to-day operations of the store. These involve coordinating staff members, overseeing, training, and onboarding employees, inventory management, solving customer issues, and even developing marketing plans.
Most stores will require their store managers to have a BA, though it's possible to obtain the position with a high school diploma and a few years of experience in retail.
Conclusion
Now you've seen the best paying jobs in consumer services. You can choose from many different career paths in the consumer services industry. Whether you're interested in healthcare, travel, finances, administration, or customer relationship management, you can find a well-paying position with relative ease.
The consumer services industry is continually growing, so you'll have ample opportunity to follow your dreams and find a job that best suits your interests, preferences, and financial needs.