Round at Cotswold Downs Golf & Lifestyle Estate
Good day,
I'm writing this from somewhere high above the Atlantic but want to share my thoughts on playing a round at Cotswold Downs Estate before the fine memory slowly fades from mine. The course is part of a residential golf and lifestyle estate in Hillcrest which is located roughly ~35 minutes outside of Durban, South Africa.The course is in immaculate condition and provides a challenge for golfers of all skill levels.
I was playing in a Stableford Tournament with some gents I had met earlier in the week and we started on the back-9; things went well with a solid drive, decent approach shot and the like. On the 10th, I was sitting 10 feet or so from the pin after two shots and tree-putted a birdie attempt; that's when reality started to kick in and it was a roller coaster from there on. Seemed like a never ending cycle of par or bogie mixed with gruesome others.
The course has all sorts of diversity from extreme elevation changes up and down to massive dog legs and every type of hazard comes into play. Even on good tee or approach shots; if you're not quite as accurate as you thought, you might be punished severely by several deep bunkers protecting the green and landing zones. A few of those bunkers turned my state of mind from hero to zero in a real hurry.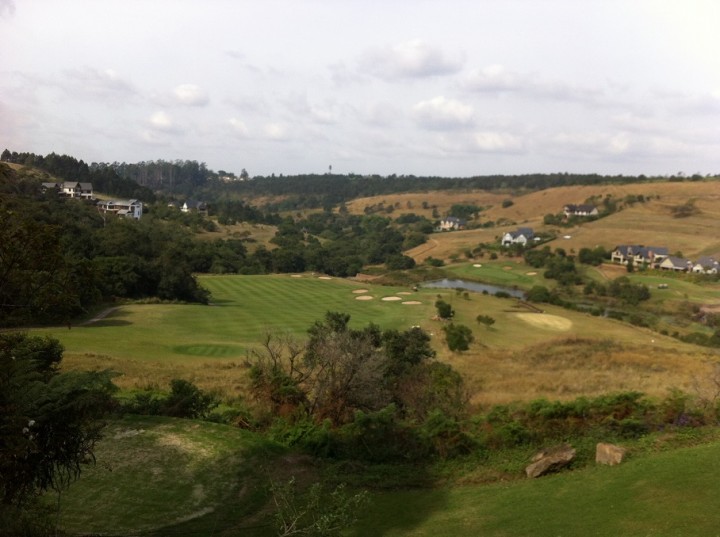 For the first time in my life, I parred all par 3's including one on the front 9 with an elevation drop that looked to be at least 100 feet. That has to be one of the signature holes along with the 18th which I most certainly didn't par. This course was one where you had to use your head; if you went for it the rewards were desirable but if you missed; the consequences dire.
To say this course was well kept would be an understatement. The number of people working on the course from what I saw was staggering and on one hole, I even saw a gent finely cutting the sides of a bunker lip like a barber would a client's bangs. I ended up shooting alright all considering and without a doubt would come back to play another round; anytime.
If you're in the Durban area, it's quite worth the trek but do bring some warmer clothes as the elevation is considerably higher than in Durban and as a result the weather is considerably cooler.  I also supposedly got lucky as the wind wasn't too powerful, apparently it really blows and can't believe I'm just mentioning this now but the greens were lightning fast; easily some of the fastest greens I can think of in recent memory. Some time spent warming up on the practice green is highly recommended.
This is my first real taste of golf in South Africa and I'm eager for more.
Big thanks to Cotswold Downs for their hospitality; it was most appreciated. If you liked this, read up about the highest golf club in the world. It's called La Paz Golf and located in Bolivia.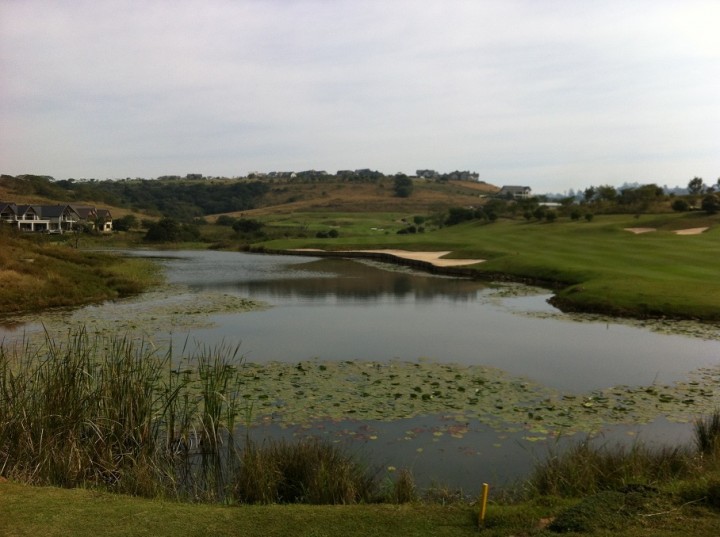 This post is from time spent in Durban after a campaign brought to you by the South African Tourism Office which was supported and managed by iambassador. Stop Having a Boring Life maintains full editorial control of the content published on this site as always.
Tips hat,