World's Highest Golf Course aka La Paz Golf Club, Bolivia
Greetings,
I'm writing this not long after playing the world's highest golf course aka La Paz Golf Club in La Paz, Bolivia. What's crazy is everyone just says it's the world's highest golf club at an altitude of 3.318m but it could very well also be one of the world's most scenic golf courses. The views are absolutely incredible and the course has so much character in the design that for a few minutes I even felt like I had no personality while strolling the fairways. I could say I just had a a great round of golf but that would be a lie, I just had an amazing life experience…
The course is situated roughly a dozen or so kilometers from the city center of La Paz and you wind through the mountains on the way there. It's located in the south-end of the city which is the calmest and most relaxed part. The course itself is 6879 yards for the gents, 5613 yards for the ladies, a par 71 and has a rating of 69.4. The course is a difficult one and if you don't place it well off the tee you're always going to be in trouble as the fairways are lined with massive mature trees or drastic drop offs which really complicate things.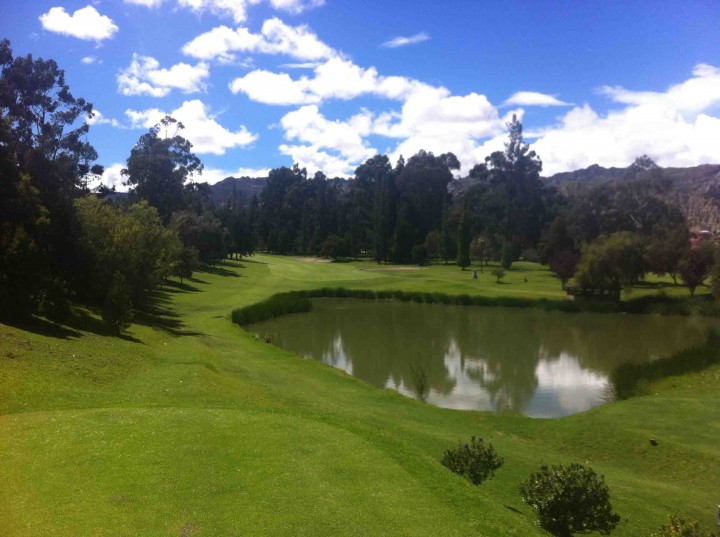 Let's talk about altitude for a minute, yes? The air is thinner the higher you go and the ball therefor has less resistance and travels further. As a result you'll find yourself clubbing up quite often and might even be shocked at some of your distances. On a particular par 3 my caddy gave me a 7 iron and I was like, you have to be kidding me and he wasn't. I swung it and hit the ground aka not the best swing but it still came only 20 yards short of the green. Here's a tip, listen to your caddy as they have a crazy way of figuring out what club you need regardless of your opinion.
It's also not only a golf course but a real country club with amazing outdoor pools, indoor pools, tennis courts and a great patio restaurant at the end of the first 9 to grab a bite and or a few drinks before the back 9. If you do go, I suggest you play Tuesday, Wednesday or Thursday as there are constantly tournaments going on and why not? It's the world's highest course and as Golf Digest also says, among one of the most attractive in the world.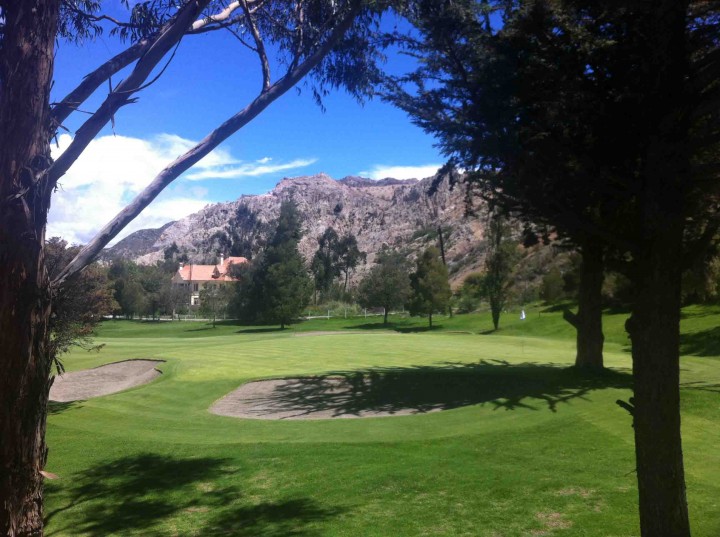 Everywhere you look there are mountains, mountains and more mountains. I got lucky today as the sun was shining and massive clouds added to the already out of this world landscape. The 12th hole aka the "moon hole" is basically from another planet but I'll let the photos speak for themselves. I managed to hit the green but didn't sink my putt on this one. As I said earlier, if you're good off the tee the course is manageable but if you mishit you're looking at big numbers, this is true for most holes actually.
As mentioned earlier, I love the character of the place as it has all these small bridges connecting you between cliffs, lots of water hazards and real attention to detail. The greens were quite fast and very well kept. The fairways were in good condition and I liked how it was also a bit rustic. Say you have a 400 yard hole, the first 150 yards or so might even be rough because if you're not making it at least 150 yards off the tee, a bit of rough is the least of your worries.
Again, you need to keep it in play off the tee as absolutely gargantuan trees line the fairway. I'd call them mature but that's an understatement. I played alright with a solid drive off the first tee followed by a mangled 5 wood and a high score. Made a par on the next hole and that cycle of sorts continued for most of the round. To be honest, I was giddy for a bit as playing the world's highest course is a bit of a big deal for a serious golf freak, the fact it was so scenic was just an amazing bonus.
I recommend you get there early if you're playing and renting clubs. I had a late start and after some work rolled in at about noon. There were several other groups of visitors and there were only two rental sets left of say maybe 12. We all know that when it comes to rentals the first few people cherry pick all the great clubs so when you're the last guy to grab a set, it may not be the type you're used to playing. I spied on a few people's bags as I played through and some great clubs, so get there early if you want those muscle backs.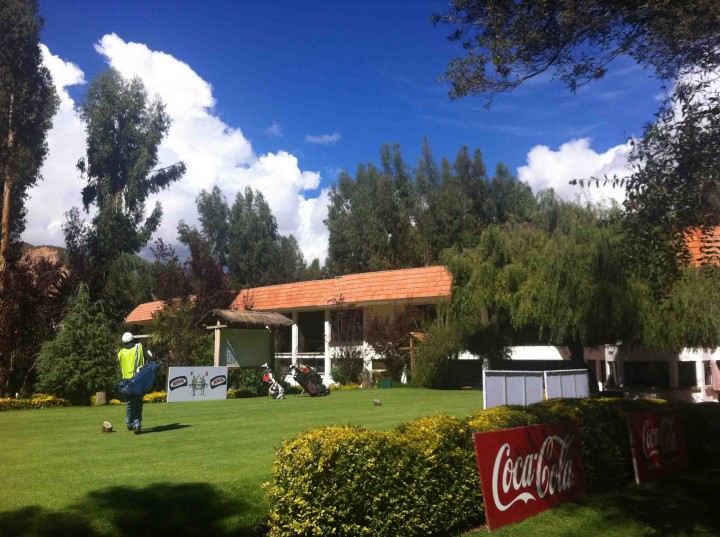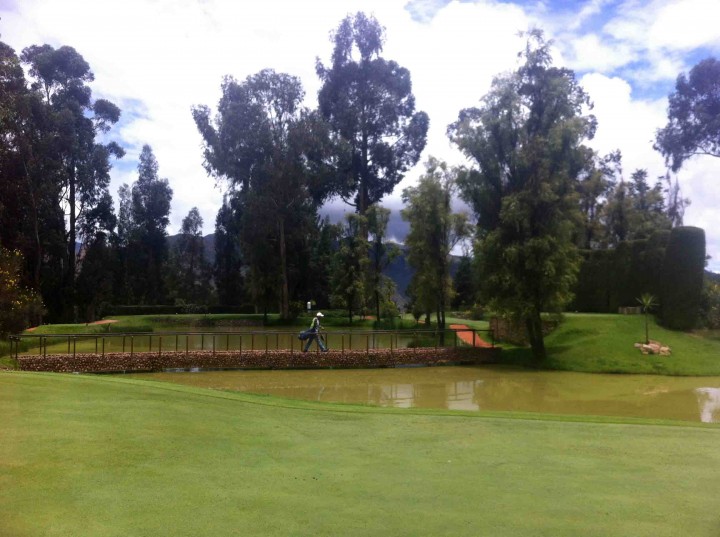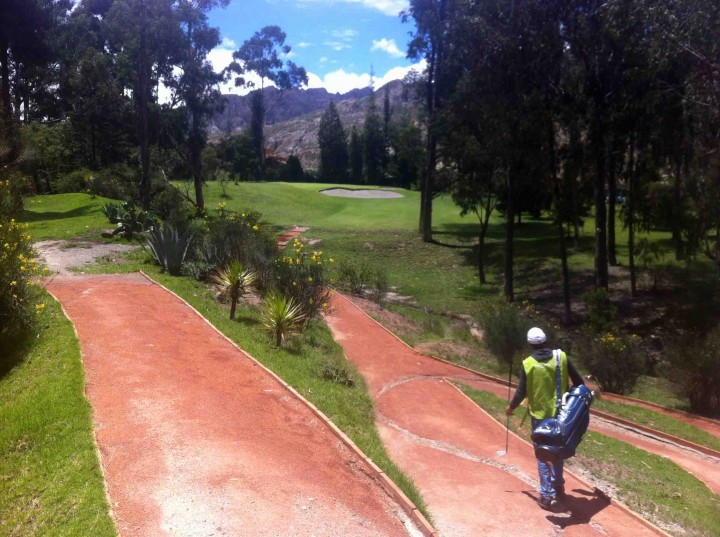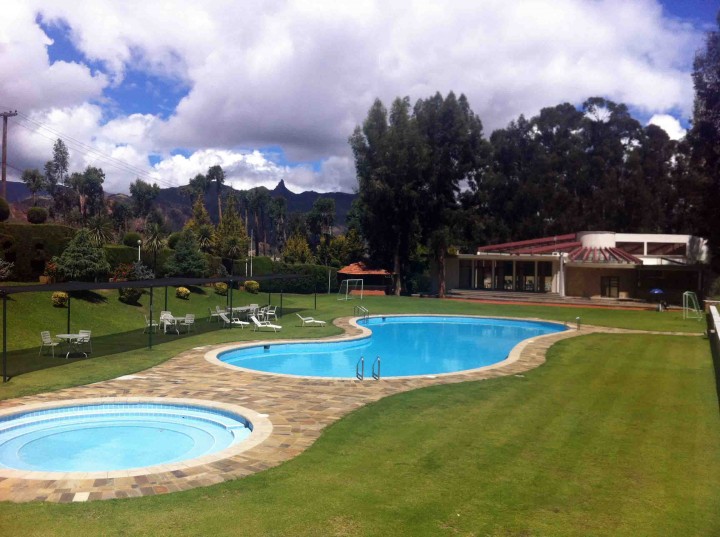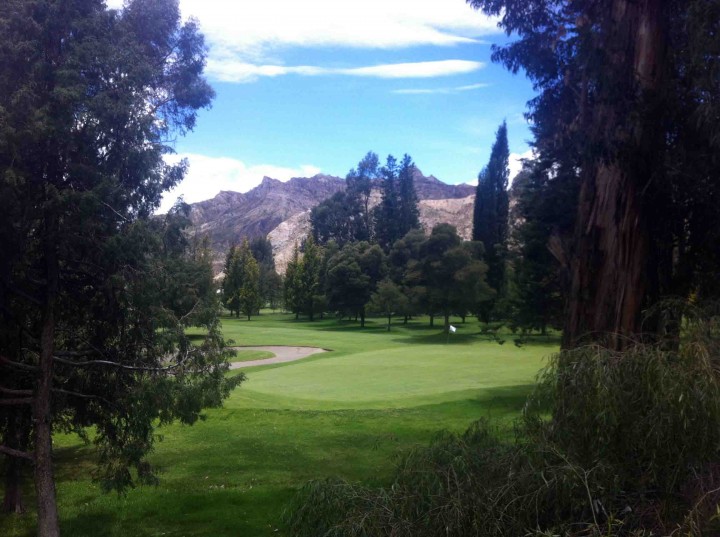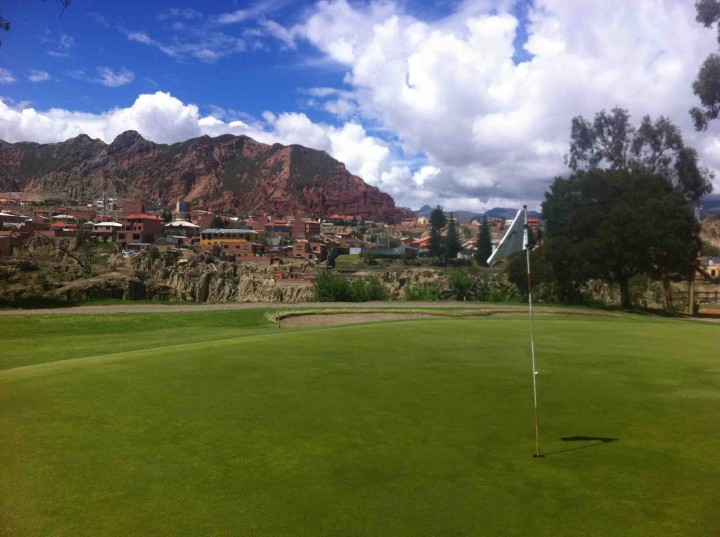 A
There are lots of tour companies offering games, ignore them and just cab out for ~40bs or 50bs + tip and sort yourself out.
Again, this course was not just a round but an experience and arguably the highlight of my 2+ months here in South America.
If you like golf and you're coming to South America, this course is NOT to be missed, seriously.
Tips hat,