Places to Visit in Lombardy, Italy
Have you ever visited or heard of the Lombardy region of Italy?
Do you know much about the area? I'm sure you've heard of a few places to visit in the region…
In this post I'm going to give you some facts about Lombardy, Italy as well as highlight some places to visit in the region which is rich in culture, history and nature. I'll list places I've visited as well as others that are on my bucket list should I have the opportunity to return which will probably interest you as well. I'm sure you've heard of Milan, Lake Como and Lake Garda but there is so much more than that.
Quick Facts about Lombardy, Italy
Lombardy which is pronounced as Lombardia in Italian is a region of Italy in the north-western part of the country and home to roughly 10 million people. Lombardy is one of twenty administrative regions in Italy and the fourth largest. It's bordered by Switzerland and by the regions of Emilia Romagna, Piedmont, Veneto and Trentino-Alto Adige/Südtirol. Its capital is Milan which is the second largest city in all of Italy and the largest metropolitan area. The region accounts for roughly one fifth of Italy's GDP. As a result it's the richest and most populated area in all of Italy and one of the most affluent regions in all of Central Europe.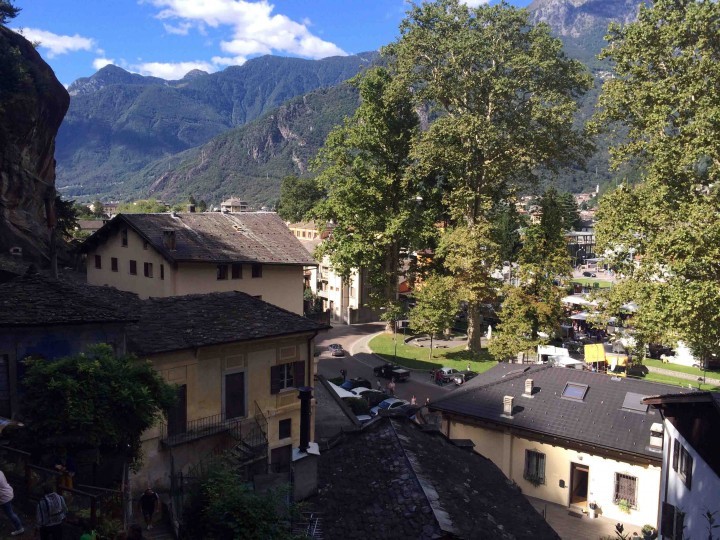 Personal Experiences in the Region
Below are just some of my pleasant experiences in the region.
Milan
I visited the region of Lombardy in the summer of 2014 and stayed for two weeks. In this time, I was based out of Milan which I highly recommend as the train station can connect you to anywhere else in the region, Italy or Europe for that matter. Also, Milan is just a magical place which will leave you inspired with so much to see, eat and do. Whether you wish to visit the Milan Duomo, do some of the best shopping you could ever imagine, stroll the streets enjoying the cities architecture or simply educate your palate, there is something for you. Traveling to Milan is easy and there are plenty of cities near Milan, Italy making it the perfect base to explore the region.
Mantua
Mantua is a fantastic city and it's old town is a UNESCO World Heritage site for good reason. The Gonzaga family's influence is still felt to this day as the city is home to opulent palaces, majestic architecture as well as a medieval and Renaissance style. Something else worth noting is that the city is surrounded by an artificial lake on three sides which was built as a defence mechanism. I thoroughly enjoyed my time there and it was a photographer's dream; literally a wonderful picture everywhere you looked. I'd go back in a heartbeat and you can read about my time there here. If you like Shakespeare, you'll know that it's where Romeo was banished to in Romeo and Juliet and if you have the time, don't miss the Ducal Palace.
Chiavenna
Chiavenna is a picturesque town on the Mera river in the Italian side of the Alps about 100 kilometres from Milan and not far from Lake Como. This town was one of many highlights to my time in Lombardy and while there myself and friends were lucky enough to take part in their Sagra dei Crotti Festival. Regardless of when you go, I highly recommend you visit the Palazzo Vertemate Franchi and sample their local produce; by doing so you'll most likely find yourself in a crotto which is a natural phenomenon where the "breath of the mountain" keeps these caves a stable temperature all year. There are countless crotti in the region and all filled with character and most likely delicious cheeses; you might even run into colourful characters as well…
Lake Garda
Lake Garda is one of the many great Italian lakes and is located a short distance from Milan. It's the largest lake in Italy with a surface area of nearly  370 km² with an average depth of 136m making it massive to say the least. I visited Sirmione on Lake Garda and it was beyond picturesque. Things to do on Lake Garda include visiting the castle, swimming, camping, eating gelato, taking a boat trip, enjoying some delicious fish, renting a villa and many people often ask Lake Como or Lake Garda, the simple answer is both. I was only there for a day trip but would love to return in the peak of summer.
Places to Visit in Lombardy, Italy
So I've had some wonderful experiences in the region but I'm keen for more. Below are some of the destinations I'd like to visit in the Lombardy region of Italy; they are in no particular order.
Lake Como
Lake Como is the third largest lake in Italy and at over 400m deep, one of the deepest in Europe. Lake Como is known worldwide of its stunning landscape, villas and spas. It has also been a retreat where wealthy people and aristocrats flocked to since Roman times. I'd like to visit for a few days and explore the lake, enjoy some fine dining and sink deep into the spa scene.
Bergamo
Bergamo is a beautiful city with a long history and lots to see which is located not far from both Milan and Lake Como. I'd like to visit  The Palazzo della Ragione, the Piazza Vecchia and of course visit the duomo. Bergamo seems somewhat similar to Mantua where one could happily get lost snapping shots on their camera of all the wonderful architecture while also enjoying some delicious meals and learning about the city's history.
Lake Maggiore
Somewhat similar to Lake Como and Lake Garda, Lake Maggiore looks like a beautiful place to pass a day or spend a few nights. I'd like to visit the Borromean Islands which are known for their incredible terraced gardens and aristocratic villas. This lake is somewhat different than the others being long, thin and located on the south-side of the Alps. The lakes of Italy are an attraction in their own right and if possible, do some fishing with a few local gents if possible.
As you can see, Lombardy is an interesting region of Italy with lots to offer; thankful to have visited and eager to return.
This post was brought to you as a result of the #inLombardia campaign, created and managed by iambassador in partnership with Lombardy Tourism. As always, SHABL retains all editorial control of what is published.