Greetings,
I'm writing this from an airport; there's no feeling like being in transit to start your next trip. This is the beginning of my trip back to a country that is dear to me, South Africa. This will be my third time visiting and very excited to be spending time in the historic town of Stellenbosch as well as Cape Town. Last time I was in the Western Cape was in 2012 and it wasn't long enough; a real highlight however was taking a helicopter tour over Cape Town.
Photo credit: Mariette Du Toit-Helmbold
This year's trip will start and end in Cape Town but the focus is on experiencing Stellenbosch. Not only experiencing the town itself but also the stunning scenery and wonderful wineries which surround it. Stellenbosch is a university town located a short drive from Cape Town; old oak trees line many of the streets which host all sorts of interesting cafes, art galleries and boutiques. I've been told to bring my appetite and stay thirsty as eating and drinking will be a central theme; perfect.
Photo credit: Matt Long
Something that I'm looking forward to seeing is the Cape Dutch architecture which is a reminder of South Africa's Dutch colonial history. I've always enjoyed the varying styles of architecture from around the world but now it's particularly of interest as I'm coming upon the completion of my own colonial style home. I'm excited to draw inspiration from their style and weave it into my own creation.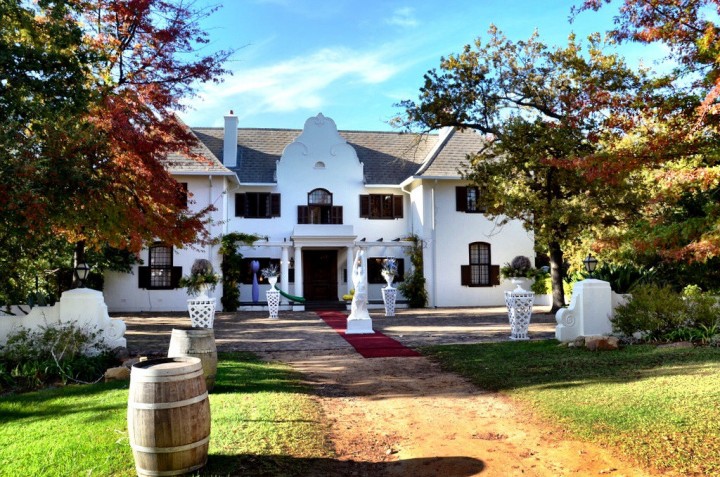 Photo credit: Matt Long
Something I like about this trip is that the itinerary isn't set in stone as of yet so lots of surprises to come. That said, what follows is a fraction of possible activities for us to partake in while there: eat at a top 10 fine dining restaurant(yes please), unique South African High Tea, go on a wine safari, guided bike tours through Stellenbosch vineyards, blend your own wine, botanical gardens experience, luxury winelands picnic and more.  Very much looking forward to sampling some of the wonders available in the Cape Winelands.
Photo credit: Keith Jenkins
I'm particularly excited about this trip as I'm returning to a country I'm familiar with and a fan of. Also, before I got busy doing this building project I was looking for bases around the world  to spend several months a year in when not traveling; Cape Town was always one of them. Last time I was in the Western Cape, its vibe really resonated with me so quite happy to experience more of what the province has to offer.
Photo credit: Rachelle Lucas
I'll be joining a group of other international and South African content creators; so be sure to follow along on all the top social media networks. The official hashtag of the campaign is #Stellenblog but also tune into #VisitStellenbosch, #MeetSouthAfrica and #LoveCapeTown for more from the area. I'll be particularly active on Twitter, Instagram and SnapChat while there and as always, be sure to check back here for longer form content and my daily vlogs on Youtube for the full experience.
Photo credit: Mariette Du Toit-Helmbold
In closing, I'd like to thank the fine people from iambassador, Destinate and all the other partners for making this Stellenbosch Experience campaign possible. Naturally, all opinions are my own as they always have been and always will be.
Tips hat,