5 of the Best Tropical Yachting Destinations in the World
There's no one-stop shop when it comes to cruising a tropical destination. If you're not a seasoned sailor or have time to read up on this type of destination, you may not know where to go next.
Each destination is different but has its pros and cons. And it can be overwhelming to research each one to find the perfect spot for your vacation. With so many avenues of research, it's impossible to compare these destinations with one another.
Luckily for you there are reputable companies offering luxury yacht charters such as Navigare Yachting and others. These yacht charters handle all the logistics so the hardest part of your trip is selecting a destination and picking the length of your voyage.
Below are some of the world's best tropical yachting destinations.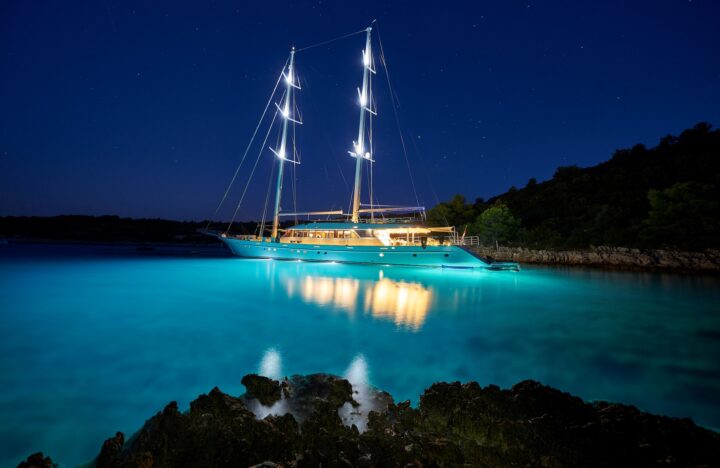 Bahamas
Yachting in the Bahamas is a popular destination in the Caribbean. It has been attracting visitors from around the world since its early days. The Bahamas are a group of islands that lie just north of Cuba and the east coast of Florida.
They are known for their turquoise water, white sand beaches, and coral reefs, which make it one of the best places for diving, snorkeling, and fishing in the world.
The Bahamas is a popular destination for boating, with over 1 million yachts visiting every year. The nation has an extensive network of marinas that offer local services like boat rentals, fuel sales, and repair shops to help you plan your trip with ease.
Thailand
Thailand is a popular destination for yachting, and it's not difficult to see why. There are various reasons to visit Thailand as your next tropical yacht charter destination. With its beautiful beaches, warm waters, and unique culture, there is something for everyone.
In addition, Thailand has a large network of yachting centers that can accommodate your needs. The country has numerous marinas and yacht clubs throughout the country to help you find your next tropical yacht charter destination.
Koh Lanta is an amazing tropical yacht charter destination in Thailand. It is located on the Gulf of Thailand and lies on the east coast of the Malay Peninsula. With crystal clear waters, you will find yourself surrounded by white sandy beaches and turquoise blue water all around you. Koh Lanta offers a variety of pristine beaches; some dotted with secluded coves and beautiful coral reefs.
BVI
The British Virgin Islands are a group of islands in the Caribbean Sea. It is one of the most popular vacation destinations in the world and has been voted as one of the best tropical yacht charter destinations.
The whole area consists of more than 60 islands, which can be found at various distances from each other. The two largest ones, Tortola and Virgin Gorda are roughly 20 miles apart from each other by boat.
These two islands have gorgeous white sand beaches that stretch along their coastlines, surrounded by turquoise waters with shallow depths and corals that stand out against them.
U.S. Virgin Islands
The U.S. Virgin Islands are a tropical paradise that offers the ultimate experience for yachters and scuba divers. The U.S. Virgin Islands offer a range of different experiences for yachters and scuba divers, from the warm hospitality of its people to the pristine waters of the Caribbean.
You have five main charter destinations – St John, St Thomas, St Croix, Tortola, and Jost Van Dyke. St John is the most popular destination for sailors and divers, and it is home to numerous marinas, wrecks, and coral reefs. It offers a range of activities, including deep water diving and snorkeling on the British Virgin Islands or at Caneel Bay resort's Blue Hole.
Seychelles
Seychelles is an archipelago in the Indian Ocean. It is a popular destination for luxury yacht owners and travelers. There are many reasons why many people all over the world love this place. Seychelles is one of the few known destinations that has both a warm and a cold climate at the same time; it is considered to be "the blue dot of happiness" because of its pleasant climate.
The Seychelles islands offer a unique experience to those who want to escape from their everyday life and live a carefree lifestyle. The white sandy beaches, turquoise waters, and warm weather are perfect for those looking for sun-drenched vacations with their loved ones or friends.
There are many casinos located in Seychelles, as well as many resorts where visitors can enjoy their stay.
Conclusion
This is the end of our list of the best tropical yacht charter destinations. We hope that you have enjoyed reading this article and would like to read more about these yachting destinations.