Sanctuary of Monte Sant' Angelo in Gargano, Italy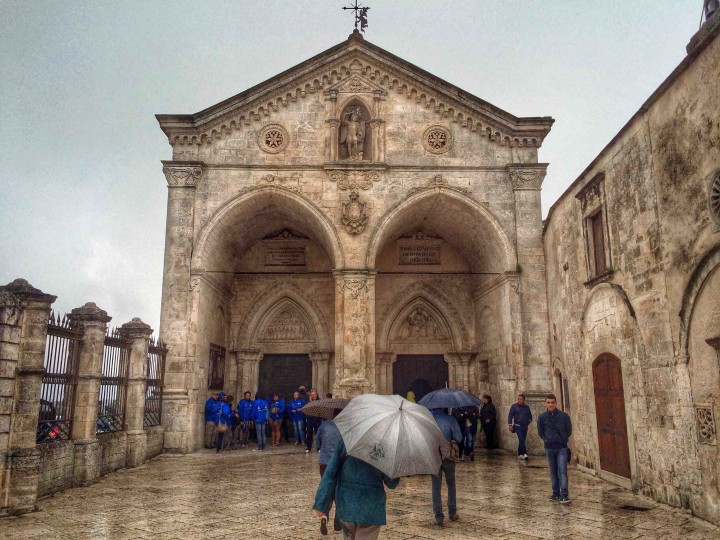 Good day,
I'm writing this in high spirits and excited to tell you about a place I had the pleasure of visiting called Sanctuary of Monte Sant' Angelo also known simply as Monte Gargona in Foggia, which is part of  the Gargano  Promontory in north eastern Puglia, Italy. Wow, that was a mouthful, yes? Basically this is the oldest shrine in Western Europe which is dedicated to the archangel Michael which has been an important spot for pilgrimages since the middle ages and now a UNESCO World Heritage Site since 2011.
Something worth noting is that Monte Sant' Angelo or Monte Gargona aren't listed on the UNESCO site, instead this site is part of the Longobards in Italy – Places of the Power (568-774 A.D.) which is comprised of seven groups of buildings that were important during that time. These could be churches, monasteries and fortresses. The Lombards are a group that developed their own specific culture in Italy after migrating from northern Europe and left their mark in Italy.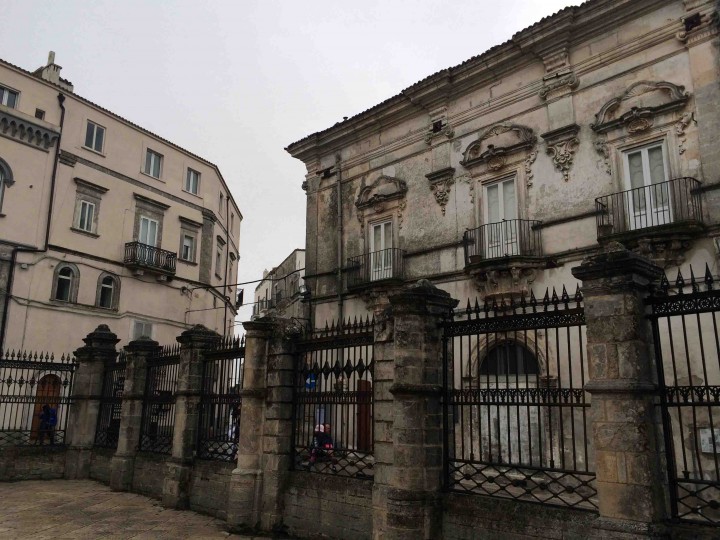 It was a rainy day when we went there which is too bad since this site also happens to be the highest point in all of Gargona so the views on a clear day must be unreal. It's also part of the Parco Nazionale del Gargano which ensures that the site and surrounding areas are well preserved. The legend is that in 490 the archangel Michael showed up a few times near these caves and was spotted by Bishop Sipontum. He also asked the Bishop for this cave to be dedicated to Christian Worship and well, the rest is history…
It's quite the sight really, as you enter you begin down these stairs until you're in the grotto. The church is half in the caves and half built by man if that makes sense. It's as though there was this large piece of clay that was still soft and someone took out part of the middle, I'm sure these photos will give you a better idea though. It was quite busy and on the way in you could see all sorts of carvings in the walls which were left from pilgrims of the past.
What's of particular interest is how unassuming the whole structure looks from the outside. Don't get me wrong, it's a good looking structure but you'd never think that when you enter the main doors you'd start a long descent into a cave converted into a shrine. I'd like to return one day with clearer day as the entire area is incredibly scenic and the town itself looks as though it's worth exploring as well.
Considering it's a weekday in September, it was surprisingly busy. I also heard accents from a few different faraway places that weren't just with the group I'm with. Unless you're particularly religious, I can't see people spending tremendous amounts of time there. Since it's also the highest point in Gargano, you could make a day trip out of it by seeing the Sanctuary of Monte Sant Angelo followed by some hiking or the like. On the drive we saw some incredibly scenic countryside which begged to be further explored.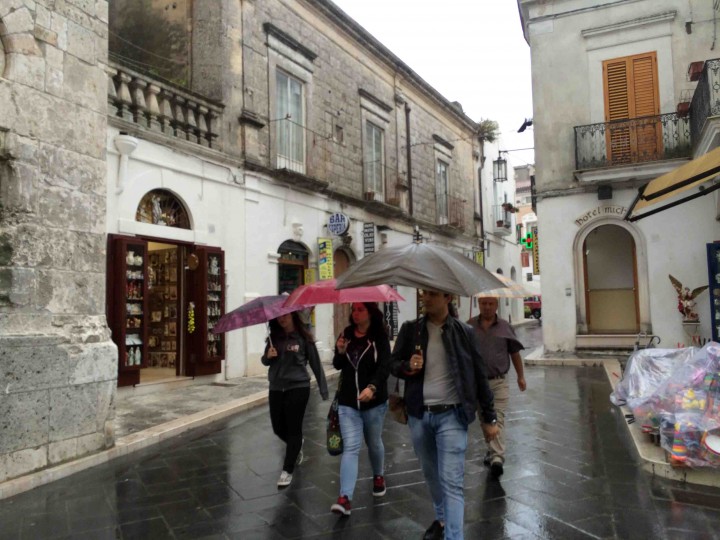 I'd continue but I'll let the pictures do the rest of the talking.I n closing, I'd like to thank my new friends from GarganoOK for their hospitality; it's very much appreciated!
Tips hat,