Much love for Madeira, Portugal
Olá SHABL,
It has been a little over one month since I left Sweden and it feels like it has been one year. Yes, time flies when you are having fun; it also passes at an alarming rate when you have a jam-packed itinerary and are trying to cover as much ground as possible in a short amount of time.
Since we last talked I've gotten to know Portugal pretty well, hung out in Seville for a couple of days, got robbed in Barcelona, attended TBEX in Girona/Costa Brava, did a road trip through the Pyrenees to Andorra, checked out Figueres and Cadaqués on the "Dali coast" of Spain, went back to Barcelona (much better experience the second time around), and partied in Lisbon for Time Out Lisboa's 5th birthday.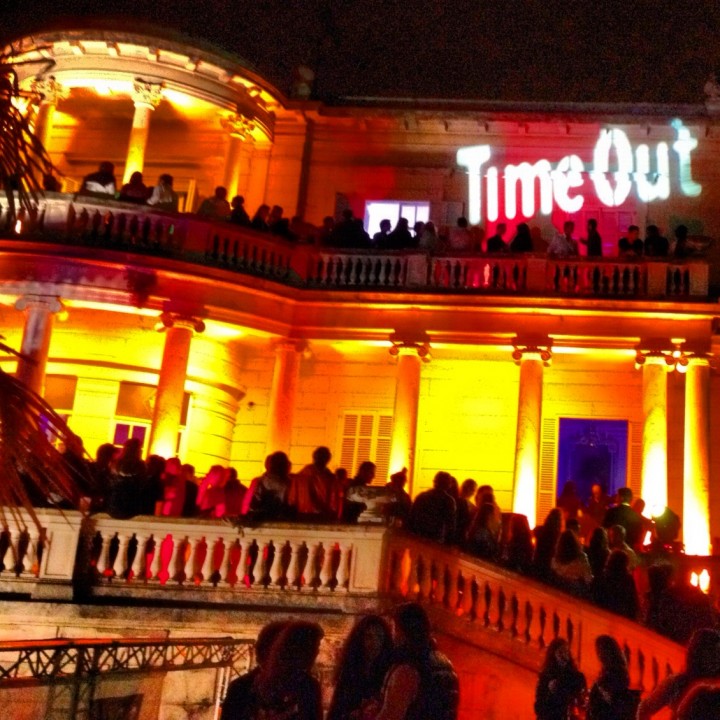 It has been an awesome month (minus getting robbed), there is no doubt about that, but I have to admit – I was entirely burnt out by it all. Burnt out and starting to wonder if traveling a majority of the time and trying to make a living out of it is really what I want to do. I even caught myself daydreaming a couple of times about staying in one spot for more than a couple months, a white picket fence, and a return to normalcy like Warren G. [Harding]. Whatever that means.
Then I landed in Madeira.
Madeira is a place I knew absolutely nothing about except that I could get a cheap flight there from Lisbon. Much Like I'd imagine it would feel to meet my future husband, life (actually Skyscanner) introduced me to this gorgeous little island at the most perfect time. Tired, weary and a little jaded about "life on the road", I stepped out of the airport and was met by that view above.
Sitting in the last row with no window didn't afford me a view when landing so I was literally in awe when it came time to hail a cab. And the awe hasn't stopped since. Dear SHABL readers, the Blonde Gypsy has found her Little Corn!
If you are like I was and have no idea what this magnificent Madeira is all about, please let me enlighten you. Madeira Island is the largest of this Portuguese archipelago some 1000 km from Europe and 500 km from Africa. It's only a 90 minute flight from Lisbon.
It was discovered in 1419 by João Gonçalves Zarco and has remained an important Portuguese outpost in the Atlantic ever since. Chris Columbus spent a bunch of time in Madeira and Porto Santo (a small neighboring island) back in the day and it's said that here is where he planned his famous voyage to America.
Even if you haven't heard of Madeira, you may have heard about its most famous export – Madeira wine. It has been its main claim to fame since the end of the 17th Century and the island still produces over 1 million liters a year, 70% of which is exported internationally.
I'm really convinced that there is no other place like Madeira in all of Europe. Its closest contenders are the Azores (also Portuguese), but I heard Madeira has better weather. There are also the Canary Islands, but they are not nearly as lush. The center of Madeira is basically a massive sub-tropical forest full of laurel trees which was recognized as a UNESCO Natural World Heritage Site in 1999. I had the pleasure (and pain, good pain) of doing a gorgeous 13km walk through the northern part of the island thanks to Nature Meetings and I could not believe my eyes. I kept having flashbacks to Macchu Picchu as we climbed higher but no, crazily enough, this is Europe!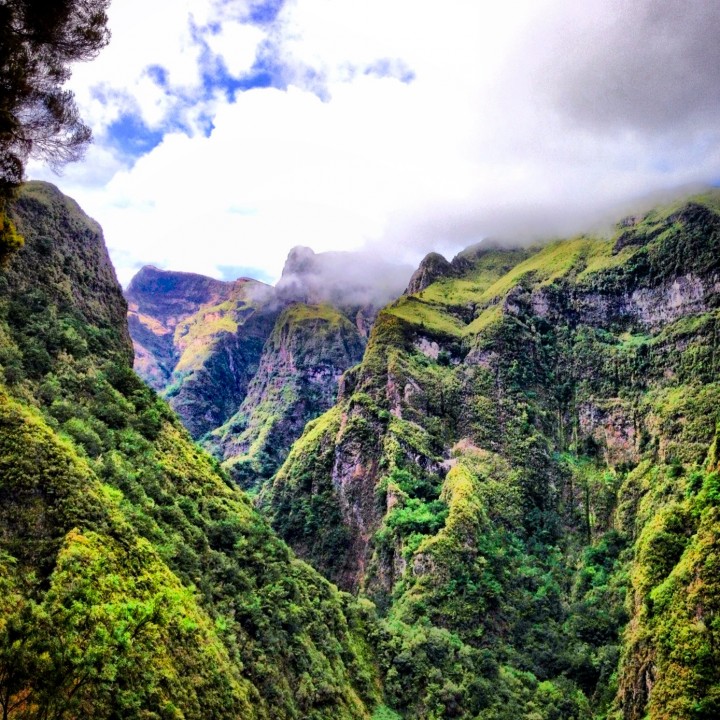 What I guess sets Madeira apart from a place like Little Corn is that first of all, there is wifi and electricity all the time if you want it. Very important for those who like to be constantly connected or might go through withdrawls if unable to check Instagram. I kid. Second, there are no real sandy beaches on the island. This could be a deal breaker for some but I'm not huge on sand anyway so the rocks are just fine with me. Porto Santo has a glorious 9 km of sandy beaches and is only a 15 minute flight or 2 1/2 ferry ride away so if that's what you really wanted/needed, you could have it as well. And finally, it's much larger than Little Corn (57 km long and 23 km wide) and has a capital city, Funchal, that is actually quite cosmopolitan.
I've been staying in the island's third largest town, Santa Cruz, which has been like heaven because it's more quiet and slow than Funchal. I just needed to be somewhere I could fall asleep to the sound of crashing waves, wake up to a beautiful view, and find a nice cafe with coffee or ponchas where I could get some work done. Thanks to Roomorama, great success!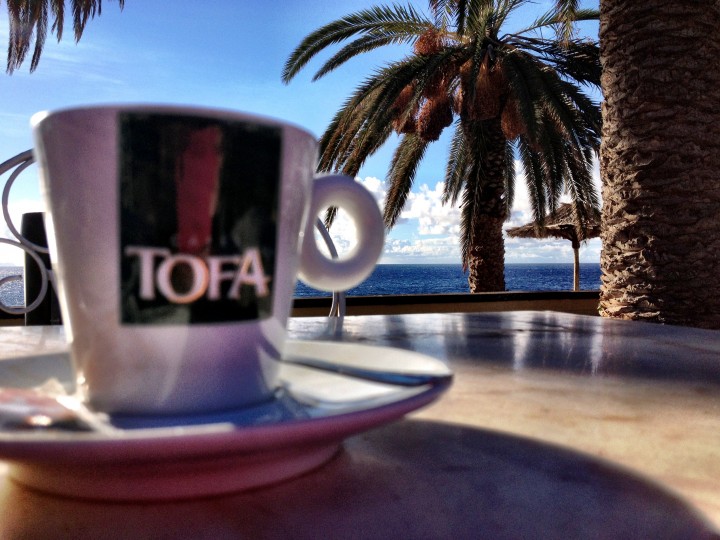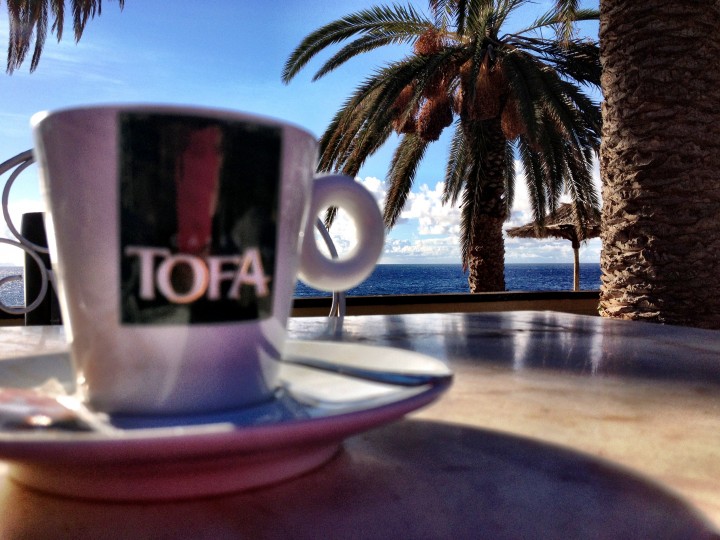 Today is my last day here and then I'm off to Lisbon. I'm pretty bummed to be leaving this paradise that I've found but feel fortunate to have spent a few days here – I might have missed it entirely had it not been one of the cheapest destinations from Lisbon in Skyscanner's search results. Madeira has been the perfect place for me to recharge and I'm certain that I will be back sooner rather than later. Leaving another little piece of my heart now in the Atlantic…
All of that is to say – I'm ready to rock again. Bring it on, world.