Round at Furnas Golf Course on Azores Islands
Greetings,
I'm writing this from the brilliant Caloura Hotel Resort with nothing in front of me but endless North Atlantic Ocean. I want to take a moment to tell you about a great golfing experience I had the other day here on Sao Miguel which is the largest of the Azores Islands. Playing Furnas Golf Course was like going back in time and felt like I was on in another world of sorts under a deep blue sky with lush green fairways and surrounded by towering Japanese cedars.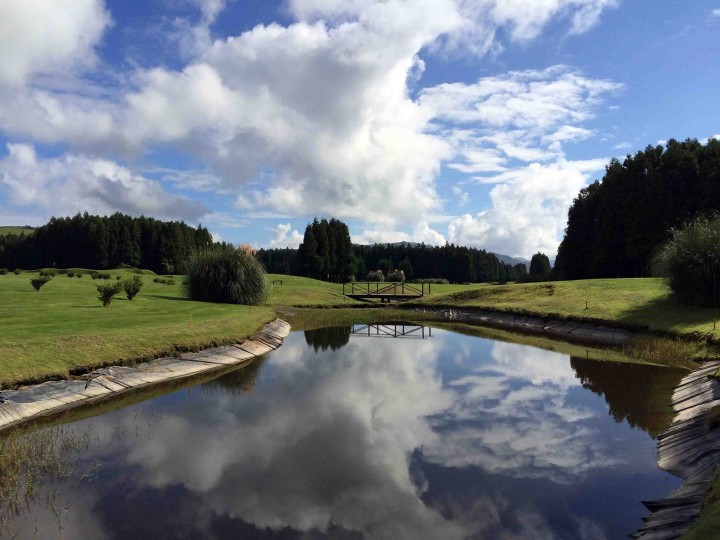 The golf course is located ~25 minutes from Ponta Delgada which is the hub of the island and the municipal capital for the entire Azores archipelago. Something I'll note is that the place is just simply filled with character and it makes sense as the original 9 holes were the first on the island and built in 1936 by a gent named Mackenzie Ross; a real visionary he was. Later in 1992 some gents named Bob Cameron and Chris Powell extended the course to the 18 which it is today.
This course is a real test of your skills because the Japanese Cedars form a wall of sorts which will turn any game around in a hurry. Should you find yourself deep inside them, your only real option is to pick up your ball and take your medicine because getting it out the traditional way would take a stroke of genius and lots of luck. Also let's talk about the greens, shall we? The greens are small and as undulated as I've seen anywhere making the putting experience one you won't soon forget.
The architects must have had a sense of humor because there are some bunkers so deep you basically need a ladder to get out of. On the 5th hole, there is a big dogleg right and the first time you go in blind, you'l probably bomb it straight(ish) instead of cut the corner. Right in the general area where your ball lands there is a bunker which could best be described as a crater, yes a crater. Following that many of the greens are well protected by bunkers.
Furnas Golf Course is quite long and don't be surprised to be staring down numerous par 4's which are well over 400m in length. I do believe the longest I saw was 420m; you realize that in many places that's a par 5, yes? What makes it extra difficult is that you can't be too liberal with your driver unless you're dialed in because of those Japanese cedar trees which are ever present. That said, many holes are rather wide open so it's still quite fair; you had better bring your long game though.
The clubhouse is super quaint and has an old world charm to it and the staff is beyond friendly. Also the gent in charge of club rentals is a character you'll most certainly enjoy conversing with as he gives you another amazing set of rental clubs which I've become spoiled with while playing here on Sao Miguel Island. It has that peaceful vibe about it as you stroll the fairways feeling one with nature while still having a strong cell signal. Also, don't be surprised to see lots of cows hanging out on the surrounding hills.
Besides the golf, the the Furnas Valley itself is one of many attractions for those who come to visit Sao Miguel. It's famous for hot springs and Terra Nostra Gardens, indeed. I'd tell you more about that but I'm off to explore the area tomorrow on a hike as that's another widely popular activity bringing tourists to these islands. If you enjoy golf, don't forget to fit in a round while visiting the Azores Islands, it will be a memorable experience. If you're into golf, also read my thoughts on Batalha Golf Course. If you'd like to get away from sea level, La Paz Golf is the highest golf course in the world and also a favourite.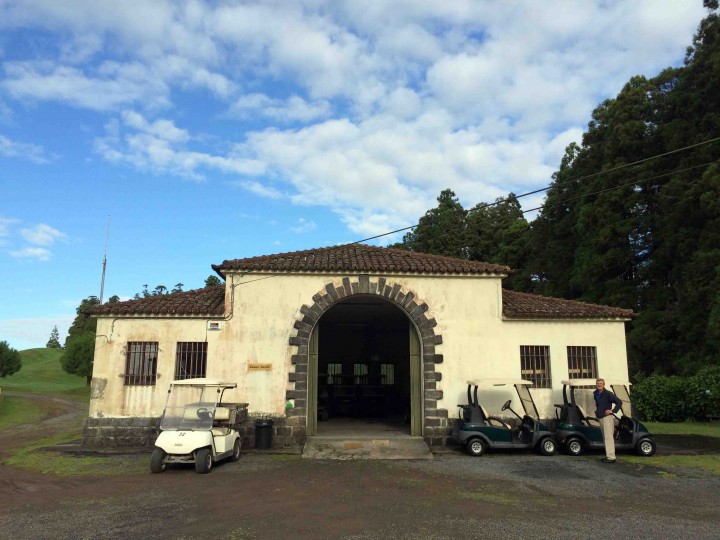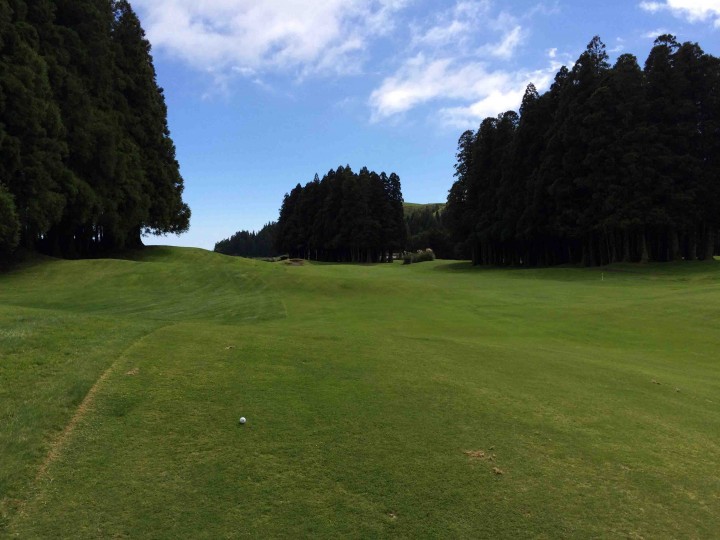 Big thanks to Visit Azores and Azores Golf Islands for their hospitality; much appreciated!
Tips hat,