Four Locations for a Family Holiday of a Lifetime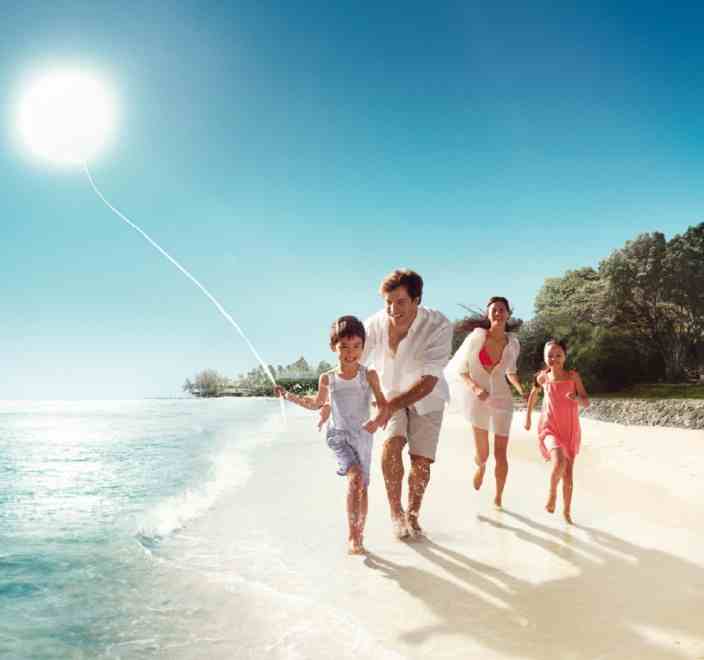 Booking a holiday for the whole family that's going to be fun, relaxing, activity-packed, inspirational, restful, exciting, and luxurious as well as being set in a tropical paradise, where the temperature rarely goes below 28 degrees, may sound like the tallest of orders. But it doesn't have to be. Club Med luxury holidays can offer you and your family all of the above – and more. The only really difficult decision here is where to go? Read on for a few suggestions that should make the decision a little easier – and lead to a memorable and wonderful holiday for you and all the family.
Cancún Yucatán, Mexico
As a country with a great natural beauty, featuring stunning beaches with ivory white sands, deep blue seas and azure lagoons, rugged mountains, lush tropic foliage and a fascinating and ancient history, Mexico is an intriguing and enticing place for your family holiday. The resort at Cancún Yucatán will add luxury, relaxation and good food to the mix.
Set on the Yucatán Peninsula, the resort has a 5-trident luxury space, featuring suites and deluxe rooms set in Mexican haciendas, some with sea-view terraces and others overlooking the tropical gardens. Room service is provided and you'll also enjoy daily continental breakfasts. There are even mini bars, which include soft drinks for the kids.
There's a Comfort Zone spa offering massages, a Zen tea room and other treatments, including a rose-petal bath. While you're enjoying being pampered, the kids can enjoy activities at the dedicated children's clubs, which cater for those aged between 4 and 17. There's a 'baby gym', talent shows, a teen spa, a nature discovery programme and even water vehicles for the teenagers to use in the lagoon area.
If you want to venture further afield one day, then take a trip to Chichen Itza, a series of ancient Mayan temples and a UNESCO World Heritage Site. It is now classified as one of the seven wonders of the modern world and fascinating for all ages.
Rio Das Pedras, Brazil
A lush, vast and enticingly energetic country, Brazil is South America's biggest nation and a hugely popular holiday destination. The Rio Das Pedras resort is set just south of Rio de Janeiro, Brazil's world-renowned party city. To bring your family here is to introduce them to the delights of staying in a charming resort. It's set in a gorgeously green nature reserve, the Mata Atlantica area, which is chock-full of banana, lemon and pitanga trees, as well as hibiscus and bougainvillea.
Accommodation is in neo-Colonial-style bungalows overlooking the custard-coloured sands and enormous bay, where you can relax and bathe with all the family. There are clubs for kids of all ages (from 4 up to age 17), offering football, tennis and cooking activities as well as a baby gym, where your toddlers can crawl, climb and slide to their heart's content.
Meanwhile, you can take time out to swim in one of the two pools, or go kayaking, water skiing or wakeboarding. If you're after a less excitable time, head for the wellness centre with its hammam, Finnish sauna and jetted tub.
In the evening, you and your family can dine on international cuisine in the buffet restaurant or on Brazilian specialties at the open-air Jaganda restaurant, set next to the smooth, clear river that flows through the resort.
Les Boucaniers, Martinique
This Creole island in the middle of the Caribbean archipelago is a land of steaming forests, picturesque waterfalls, majestic mountain ranges, savannahs, mangroves and beauteous beaches and bays.
At Les Boucaniers, you and your family will be overlooking the Baie du Marin, a veritable heaven for divers. The bungalows are set amid the vast coconut grove and overlook the 700km of pearly white sands that make up the beach. The bay offers opportunities for snorkelling, wakeboarding, kayaking and windsurfing. Scuba diving in warm, calm waters, with barracuda and turtles, is also available a short boat ride away from the resort. Group lessons for all ages and abilities are available for these activities, so you can take part as a family. If you fancy a little relaxation after all that activity, head to the resort's wellness centre for some treatments and enjoy some calm in the Zen tea room.
Bali, Indonesia
Set on the Javanese island of Bali, this magnificent and contemporary resort, with its 18-hole golf course, 500-yard beach and 14-hectares of lush frangipani and hibiscus-filled gardens was voted the 'Top Resort for Families' recently.
The suites are decorated and designed in the traditional Balinese style, yet with contemporary touches. You and your family can relax together in the lounge, which opens onto a sun-kissed terrace that overlooks the tropical gardens.
For the kids, there is a playground and Clean Art Planet Club, which aims to raise their environmental awareness through art and photography of the island and some of the objects found there. There are also Petit Chef cooking workshops and, most excitingly, the Little Circus, where they can learn circus performing techniques that they'll ultimately demonstrate in a show.
If you too are feeling the lure of the carnival, there are flying trapeze classes for adults, as well as a gym, snorkelling, kayaking, tennis, windsurfing, and two swimming pools.
As the sun sets, you and your family can head for the stunning contemporary restaurants to enjoy some Balinese and international cuisine. In the main restaurant, The Agung, there is even a Baby Zone, offering sweet and savoury foods made especially for your tiny one(s).
An unforgettable time awaits you and your family in one of the above resorts. All you have to do is decide which one you wish to visit, so you can cease fantasising about holidaying in a living paradise and actually experience it.
Stop Having a Boring Life would like to thank Jeremy for contributing this post; views belong to the author and do not necessarily reflect those of this website.