Digging & Exploring Caves, Castles & Cuisine in Israel

Good day,
I'm currently writing this from Le Meridien David in The Dead Sea as a warm salty breeze enters through my open patio door. We checked in at 10PM and were informed that the pool filled with salted water from the Dead Sea as well as some hot tubs and a massage service was open until 11PM, score. The pool was great and as I thought one hot tub wasn't warm enough, this portly masseuse caught my eye and she gave me a solid massage while some gent played saxophone in the background, seriously.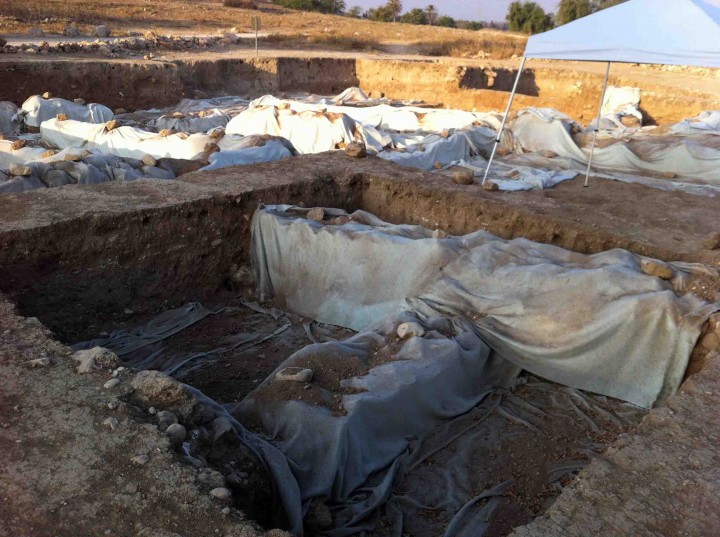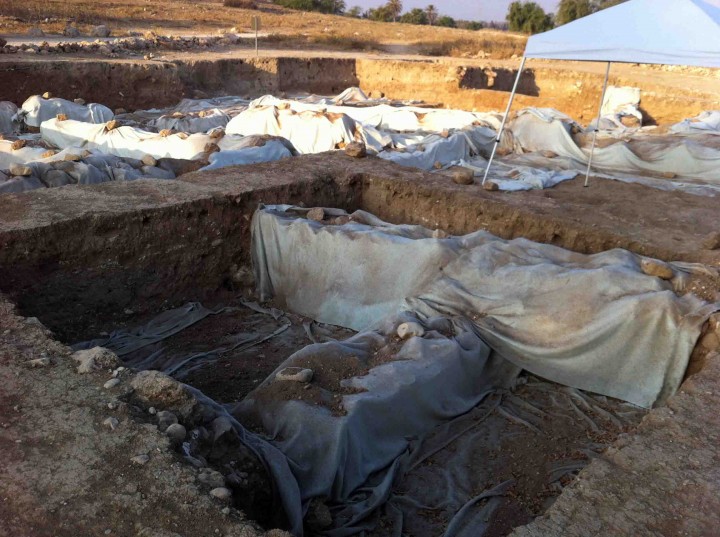 I'm not even going to attempt documenting all that transpired today because frankly it's a whole trip compressed into a day. As a result, I'll give each event the respect it deserves by writing about them in more detail at a later date. Suffice to say, today included a visit to the Tel Zafit Excavation, The Refuge Caves from the Bar Kokhba Revolt in Beit Guvrin, lunch at a Kibbutz and finally a trip to something that was seriously stunning, Masaba near the Dead Sea before a traditional Bedouin dinner.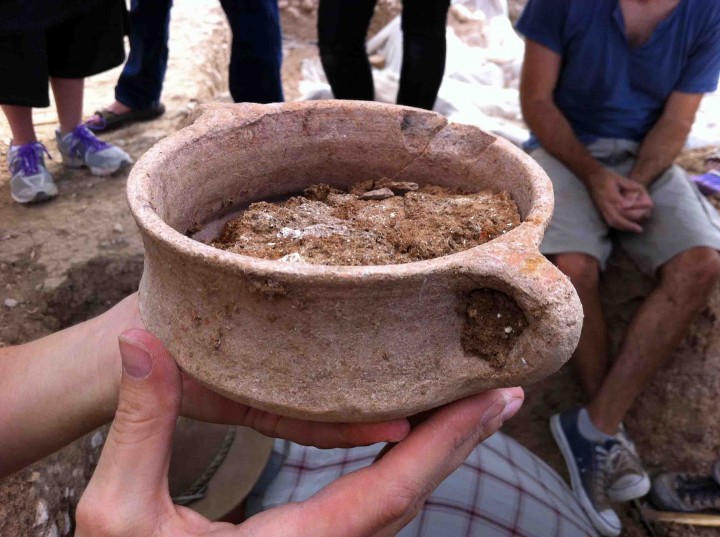 The Official Gath Excavation was good times and the ancient city is best known for the fact that it's where Goliath from "David and Goliath" was from. The dig has been going on for several years and we were invited to help. What was cool was when you stepped down into the dig, you essentially jumped into a time machine and zoom back 3000 years in an instant. After lots of digging and shifting, one of the ladies from our group found an intact bowl of sorts, talk about beginners luck for our crew. Check out The Gath Excavation blog here.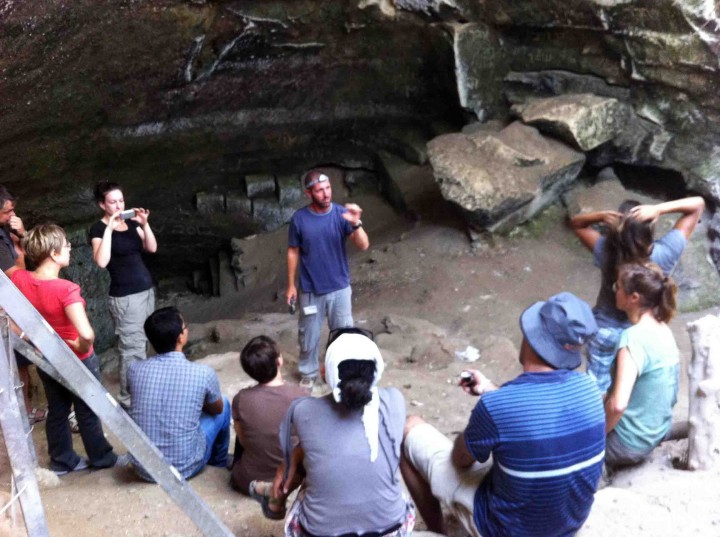 From there we made our way to the Refuge Caves from the Bar Kokhba Revolt which was a Jewish Revolt against the Romans. These caves were so incredibly tight and windy it's hard to describe. If you're even slightly claustrophobic don't even attempt this. You're literally crawling on your knees or pulling yourself on your stomach for 10-15 minutes through this dark multilevel maze. It's amazing to think people would hide out in there. These caves are located in the Beit Guvrin National Park and were a lot of fun, just be ready to get dirty. I made a video, hopefully it turns out as I really want you to experience this.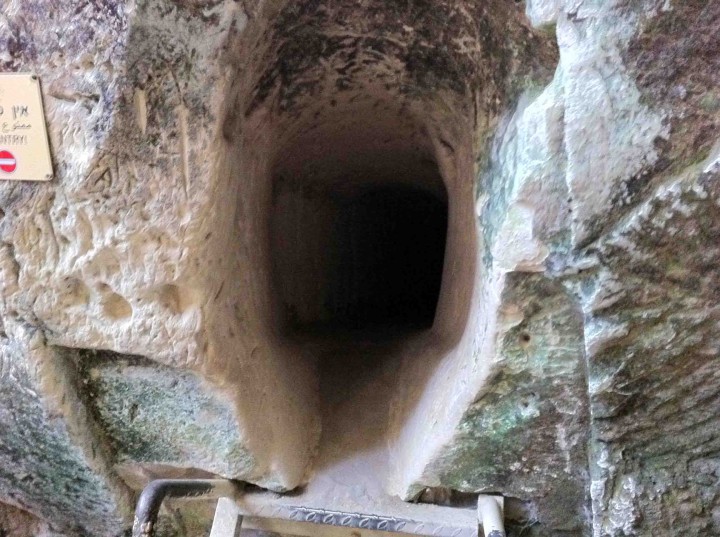 It was lunch time and we made our way to a Kibbutz where we were informed about their way of life both new and old and eat some delicious food. Everything was organic and homemade including the numerous loaves of bread and countless spreads made by one of the local ladies. In the past everything was free and you gave what you had and got what you need. Over time the Kibbutz went bankrupt and today they run similar to the previous style only now people are paid a wage for their inputs but still have that big family / community feel. I can't stress enough how delicious the food was.
Next up was the Masada which are these fortified palaces built in Southern Israel near the Dead Sea. They were built on top of this isolated plateau by the gent we got familiar with yesterday, King Herod.. He built it as a place of refuge in case of a revolt and eventually it fell to the Romans. They took it over after they laid siege to the place in a most egregious fashion. The views from the top are stunning and Herod the Great really knew how to live. Supposedly a very popular event in the area is getting to the top for sunrise, it must be sublime.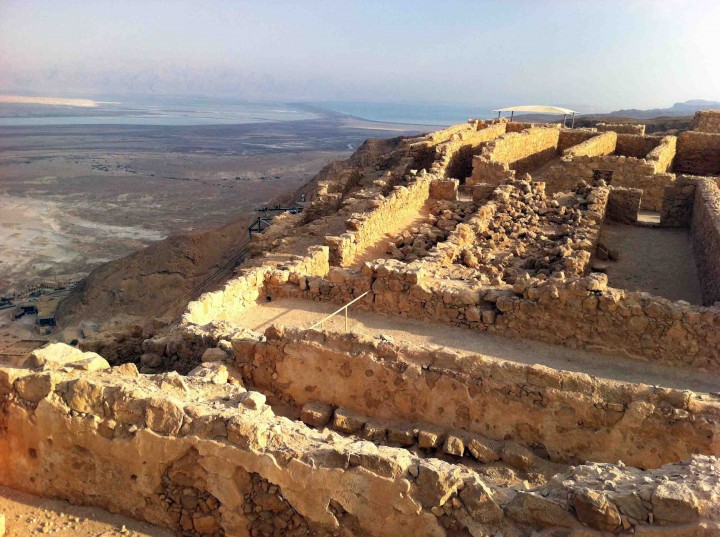 Quite tired at this point we made our way to Kfar Hanokdim for a traditional Bedouin feast which needs little description more than the photo below. I'm quite familiar with the Bedouins after my visit to Jordan two years ago and the place looked like a logical choice for tourists already in the area to visit Masada. Whenever you hang with the Bedouins, get ready for some serious hospitality and a caffeine rush like you've never had before. If you're down to get going, they certainly won't put on the breaks and the coffee / tea tastes great.
Right now I'm exhausted as the time approaches 1AM, tomorrow I plan on swimming in the Dead Sea again as supposedly it has great healing qualities and let's be serious it's not everyday you get to visit.. It's hard to believe that this will be the second time I'm lucky enough to indulge and this time I'm on the other side of the sea. Just floating around today in the pool reminded me of how special this place is. Until you actually float for yourself it's really hard to describe the sensation, just know it's sensational.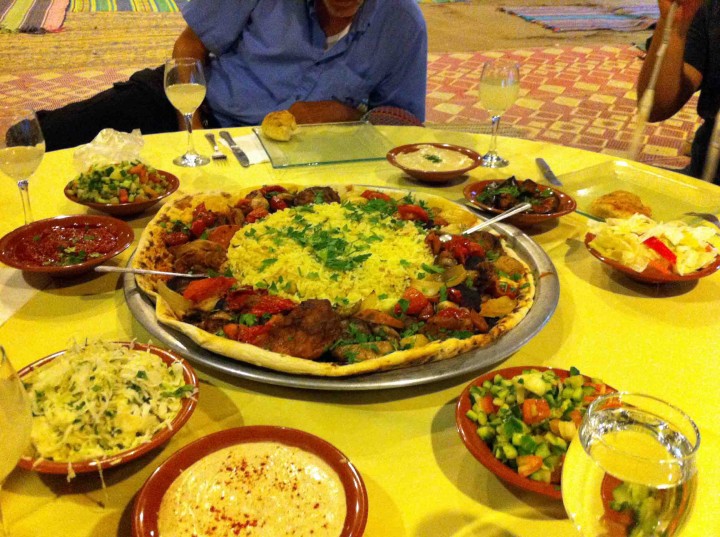 My batteries are literally dead and I plan on making as much use as possible of the bed below.
Tips hat,
P.S: In 5 days this blog and trip turn 3 years old and "you'll never know unless you go" has never rung more true…