Company Event Budgeting Tips Every Planner Should Know
Planning a company event can be a daunting task. Not only do you have to worry about the logistics of the event, but you also have to figure out how much everything will cost. This can be difficult, especially if you are unfamiliar with event planning terminology or budgeting methods.
This blog post provides tips on budgeting for your company event. It also discusses some common mistakes that planners make when budgeting for events.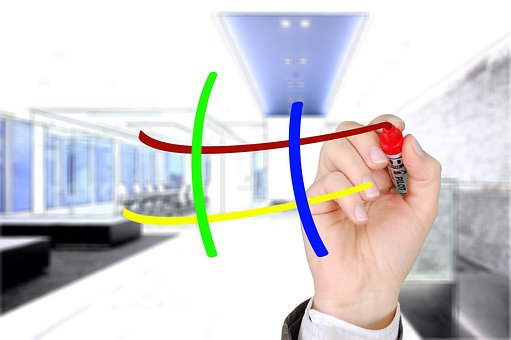 Look online for deals
When planning any event, taking advantage of any discounts or deals available is essential. Search online for special offers from vendors and venues that might provide items at a discounted rate. James Crawford, an eCommerce expert from DealDrop.com, recommends that you go above and beyond to find deals, as this will positively affect your overall budget.
You can also consider renting, instead of buying, when possible, as this will often save you money in the long run. For instance, if you're hosting a significant corporate event, you may want to rent tables and chairs instead of buying them. After all, you won't need them after the event is over.
Consider all expenses
When budgeting for a company event, the most common mistake is overlooking small expenses. Every little expense adds up, so consider every single cost when creating your budget. Make a list of items that need to be purchased and add up the total cost. Don't forget to include all taxes, fees, and delivery costs.
You can also use budgeting software like Mint or YNAB to help you easily track your expenses. There is also the option for you to create a spreadsheet and enter all the costs manually. The key is to make sure you consider all payments and don't overlook any.
Prioritize your budget items
It's essential to prioritize what items are most important for your company event and then allocate a higher percentage of the budget toward those things. For instance, if food is an integral part of your event, you should spend more on the catering budget than decorations.
Decide what items are most important to you, and then adjust your budget accordingly. Additionally, if you have any extra funds left over after allocating money towards your highest-priority items, consider adding those funds to other parts of the budget that may be underfunded.
Allow some extra spending money
It's a good idea to allow for additional spending in your budget, just in case of last-minute changes or unexpected costs. It is always better to have too much money allocated than not enough. You can use this buffer if something goes wrong or unforeseen expenses arise. Put aside 10% or more of the total budget to cover any last-minute additions or changes.
When planning an event, you never know what can happen, so it's best to be prepared for the unexpected. For example, if your venue suddenly increases its prices, you won't have to worry about not having enough money.
Share the burden
If you are planning a company event on your own, keeping track of all the expenses can be challenging. Try to delegate tasks to other people in your company and share the burden. This will free up more of your time so you can focus on creating a successful event. Additionally, having multiple people involved in budgeting for the event can be beneficial because they may see costs or potential savings that you didn't consider.
For instance, it could be that someone in the company knows a vendor willing to give them a better deal than you were offered. Or, they may be able to find cheaper shipping methods than the ones you were looking at. By delegating tasks, everyone can contribute and help keep costs low.
Think long-term
When planning your event budget, it's essential to think beyond the day of the event and plan for future expenses. This includes follow-up emails or post-event surveys that must be sent out after the event. Usually, follow-up emails and surveys must be sent out within a few days or weeks of the event, so make sure you allocate enough money in your budget for these items.
Additionally, it's also important to consider things like marketing costs and any potential future events related to the one you are planning. This will help you reach a larger audience and ensure your company event is successful.
Following these tips ensures that your company event goes off without a hitch and stays within budget. With some forethought and careful planning, you can create a fantastic event that won't break the bank. With the tips above, you can create a budget that works for you and your company. Good luck!