21+ Best Chat Rooms In 2022 To Kill Your Boredom
A few things are vital to a health life, socializing is one and that's why this post covers the best chat rooms online. Also a way to cure boredom and with all this social distancing going on, chat rooms are a logical conclusion. And even before that, chat rooms have become the best virtual space for people to vent and kill time.
In this article, we have a list of 21 best chat rooms in 2022 that will not only kill your boredom but also allow you to hang out with everyone.
1. Second Life
Let's start with one of the most popular chat rooms in the world. Second Life has been around forever, and it has its ups and downs. But to this day, people are still using Second Life to hang out, talk, or just simply messing around.
Everyone in it can create an avatar to represent themselves. Every resident can interact with places, other Residents (name for avatars or people in Second Life), and objects. Different than most chat rooms, you can freely move around in Second Life.
2. Paltalk
This platform was created back in 1998. What started as a simple and easy to use video and text chat service is now used by more than 4 million users. Paltalk is considered to be among the firsts to combine video and voice with instant messaging. And for sure, it was a big invention back then. Paltalk is available on iOS, Android, Windows, and Mac.
3. IMVU
Following the success of chat rooms, IMVU was created in 2004. The difference is that IMVU allows users to create a 3D avatar to represent themselves in the chat room. IMVU might not be as popular as Second Life, but it's easier to use and more accessible. If you're looking for an alternative to avatar-based chat rooms, you should give IMVU a try.
4. Enterchatroom
Looking for something simple, random, and fun? Try Enterchatroom. It is a chat room that allows users to chat with anyone from anywhere with a single click. There is also a video chat feature so you can see the person you're talking to. You can also invite your friends to chat in a private room if you don't want to talk to strangers.
For a free chat room, the number of features is surprisingly a lot. You can watch multiple webcams, chat with multiple people at the same time, rate other users, put people in your friend list, and many more.
5. Chatroulette
Now, this is a famous and controversial chat room platform. Chatroulette pairs random users to chat using their webcams. With a single click, you'll see a random stranger on the other end. You can chat using text, audio, and video effortlessly.
Chatroulette was created in 2009 and is now used by more than 1.5 million users from all around the globe. Keep in mind that, there's little to no regulation in Chatroulette. It's often NSFW and definitely shouldn't be used by people under 18. Chatroulette itself has been parodied and mentioned in many popular shows.
6. Chat for Free
Just as the name suggests, you can chat for free using Chat for Free. Users are not required to register an account or fill up anything. Anyone can enter and start chatting in a few seconds, without setting up or downloading anything. Everything is free and can be accessed through a web browser.
7. Badoo
If chatting isn't enough for you since you're also looking to find a romantic partner, try Badoo. Badoo is a dating-focused chat platform. It has been operational since 2006 and helped many people finding their soulmates.
soulmates.
When you're spending time on a platform that is more focused on dating you do need to have a slightly different approach. People tend to take things more seriously when they're looking for a relationship.
They are also a lot pickier when it comes to who they talk to. Using one of the best dating apps available right now like Badoo is a great start but you should expect to put a little more time and effort into your profile if you want to be successful.
Unlike a lot of other options on our list here, which don't even require a profile, you will need a decent profile with photos if you want to get many matches. It's not difficult but it will take up a little more of your time.
Badoo has an active Twitter account, that you can follow. They often share tips about how to talk, how to make a great first impression, and so on. At the moment, Badoo has more than 450 million users and is available on iOS and Android.
8. Elitemate
Are you looking for a simple platform to help you find your soulmate, but you also have a high standard when it comes to a romantic relationship? Try Elitemate. Don't let the simple interface fools you, it's actually a really popular chat room.
It's a chat platform specifically designed for people who are not afraid to say that they have a high standard. They even call everyone using their platform an 'ELITE'. Now that's confidence for you. And every feature on Elitemate is free to use for everyone.
9. Flirt
On Flirt.com, everyone has access to a simple and safe chat room. You will be able to chat with other people who are looking for the same thing: love. We say safe because Flirt doesn't share your information with other people unless you want to. When you're chatting with someone, the other person only knows your name.
You can use the tracking feature, to track certain people. It's like social media without the hassle. Every feature is free, and you're not required to pay for anything.
10. Zobe
Chat rooms can't get simpler than Zobe. Anyone can use it, even those who have never used a chat room won't have any problems using it. You can use Zobe to chat with random people without creating an account. Though, you can create an account if you want to.
In Zobe, you can find public rooms. In the public rooms, you can chat with a lot of people at the same time. You can also chat with certain people using private chat rooms. Invite strangers or your friends for a more personal conversation anytime and anywhere.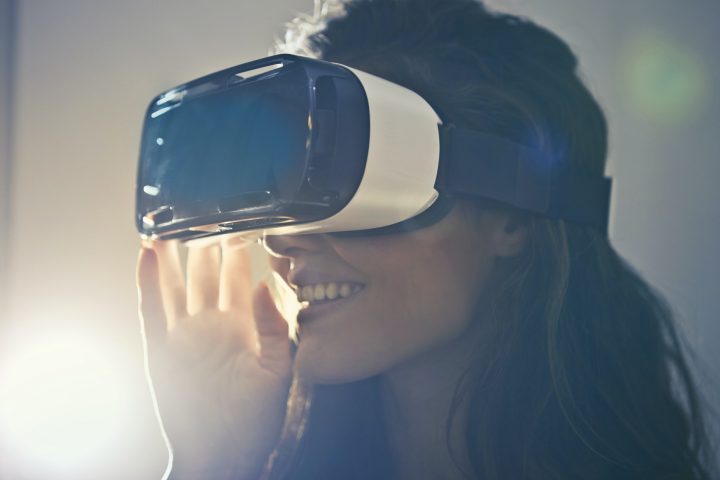 11. VRChat
Things can get really weird on VRChat. If you have never heard of VRChat before, it's a virtual chat platform where people can interact with each other in VR. Users can create an avatar or choose from premade ones.
Obviously, you're going to need a VR headset before you can play. In VRChat you can interact with other users, do activities together, explore different worlds or rooms, and many more. It's not a surprise that VRChat is very popular from the moment it was created in 2017. If you already have a VR headset, you can get VRChat for free on Steam.
12. Chat Avenue
Do you want to try an old chat room platform? Chat Avenue is still up running since 2000. The interface is very simple and some people might think it's outdated. Well, they're not wrong. It was created back when chat rooms were on the rise and the interface is still the same.
But, Chat Avenue has all the features that you expect from an online chat room. You can choose a specific topic, age, sexual orientation, and gender for your chat room experience.
13. eHarmony
A lot of people must have heard of eHarmony before. It's been around and heavily marketed for so many years. eHarmony is probably the most popular relationship-focused online chat room today. If you're looking for a romantic relationship in a safe environment with millions of other users, try eHarmony.
14. Moco Space
Another unforgettable old chat room is Moco Space. It was founded in 2005 and was among the first chat rooms to have games in it. Moco Space is also about being friendly. Every user is encouraged to make friends using all the features Moco Space has. Moco Space does that by emulating a playground and creating a safe and fun space for everyone.
15. Rockchat
Rockchat offers the users a pleasant mobile chat room experience. It has mobile chat rooms, mobile forums, private mobile talk, and mobile blogs. Everything is mobile.
Before you can use Rockchat, you'll have to create an account. You'll notice that the performance of the chat rooms and website are really good on your phone. Everything feels so smooth and loads blazingly fast. With Rockchat, you can open chat rooms in seconds and chat with anyone immediately.
16. ICQ Chat
One of the oldest popular chat rooms on the internet is ICQ Chat. You'd be surprised at how many people are googling ICQ Chat to see if it's still around or not. Many people have decided to use it again to spend their free time. And that's why it's back on being popular again.
ICQ Chat has been around for so long. It survives because of its ability to adapt and improve. There are so many features in this small and simple platform. If you're one of those people who have used ICQ Chat many years ago, maybe it's time to use it again. It does not matter if you want to hear a new joke or ask someone: "make my homework for me"? ICQ is a great tool that serves many purposes and has stood the test of time.
17. Discord
If you're on the internet often, you must have heard of Discord. Discord is one of the best chat rooms that you can try today. The number of features is mind-boggling. You can use text, voice, and images to communicate with others. You can also create your own community with separate channels easily.
The best thing from Discord is its flexibility. Many people integrate Discord with other platforms or services to create a seamless chatting experience. And due to its flexibility, Discord can get really complicated. But the possibility is almost endless and can be quite enjoyable and profitable.
18. VPchat
Looking for a chat room that focuses on games? You should try VPchat. For a chat room, VPchat has a lot of games. The team behind VPchat also make sure that there are games for everyone to enjoy. The games that are available are similar to games that you can find on online casinos, without the gambling part of course.
Before you can chat, you can click Play Games or download it to your computer. It's completely free for the first 14 days and safe to use. Take a look at the games that they have and try some.
19. Arousr
The biggest problem with being lonely is that you have to find someone open to share your feelings with you. It's a very time consuming thing that usually ends with a free chat site. It doesn't have to be that way, though. If you really want to have the good time that you want then you just need the right site on your side. Arousr is pretty much the best way for you to text with the kind of ladies that you want.
The best part is that they're always in the mood to have a good time with you. This is the site that needy women use to get off because they know that it will work for them. The best part is that you get to see their profiles, pictures and videos before you message them. It's about as good as it gets.
20. Tiny Chat
Tiny Chat was created in 2009 and it has been showing and disappearing many times from people's minds. With Tiny Chat, users can communicate with more than 1 person using text, voice, and video. They can also create a private room to chat with specific people. Each chat room supports up to 12 people at a time.
You don't need to install anything to use Tiny Chat, as it's a web-based platform. It will work on HTML5 compatible browsers. But, if you want to, you can install the app on iOS or Android.
21. Slack
This chat room is a bit different from the rest. Slack is specifically designed for work. The interface looks similar to Discord, so it's easy to use. You can invite all of your co-workers or clients to your custom-made channels. You can create as many channels as you want, making it easy to talk to and keeping track of many different people.
Slack is rather young; it was created in 2013 and already pretty popular among professionals. Slack has features such as audio chat, text, video chat, huge message storage, auto-sync, drag and drop files, and a lot more.
22. RubyChat
For those who are on the adventurous side and want to try something new, there is RubyChat. This website clearly has a different take on chat moderation: good etiquette is not enforced but rewarded! All public messages are reviewed by the community as anonymous transcripts and each user acquires a level that is based on those reviews.
RubyChat started as an experiment in early 2022 and is constantly growing ever since. The service is free to use, has no ads, but requires registration in order to ensure a safe and pleasant environment.
23. Camgo
Camgo is a platform that allows strangers to meet and chat via text or video. The service uses a system that helps detect users showing inappropriate material or misbehaving on their webcam.

There are interest-based chat rooms, increasing the chances of meeting people who share common interests. The service is free to use. There are no ads! There are always thousands of users chatting on Camgo, so there are plenty of people to meet!
24. ChatRooms
ChatRooms provides lightning fast text-based 100% free chat rooms based on your age-group. The site caters for young adults between 18-35 years old, plus a space dedicated for the mature-aged over-35 crowd. The site is mobile optimized meaning you can make new friends on the go and in any location around the world.
The best chat rooms are fun
If you have tried chat rooms before, you should try different chat rooms. Maybe you'll find a new favorite chat room where you can talk with many wonderful people. If you have never tried chat rooms, there is no reason not to try them now.
Just keep in mind your safety when it comes to chatting with strangers. You should know the rules of each chat room and the risks involved. If you have managed to find the best chat room for you, it's easy to make new friends on the internet. And you'll certainly never be bored at work again. Let's be real, lots of chat room action happens from office workers. If you are still a student and want to explore some of these great chat rooms but have no time to do it, there is a simple solution for you. You can use a cheap essay writing service USA students like to cope with your assignments faster and have some extra time for chatting with new acquaintances.