8 Best Late Night Restaurants in Ottawa, Canada
So you are enjoying the beautiful Ottawa, and then suddenly you feel hungry for some late-night meals. This is actually a concern for many visitors anywhere in the world, as the city becomes difficult to navigate at night, and you might have to deal with some restaurants already closing.
Considering how many people are visiting Ottawa every year, this problem must be answered. But don't worry, because in this article I am going to tell you the 8 best late-night restaurants in Ottawa where you can get some awesome meals.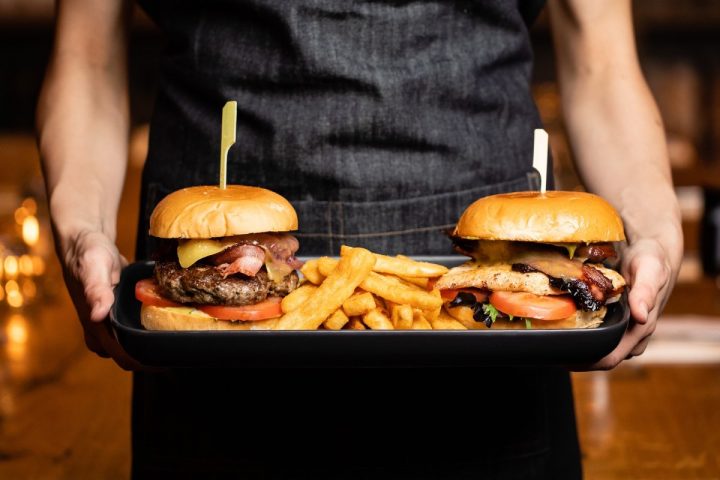 1. Union 613
Let's start this list with a restaurant that opens almost every day until 2 am. Union 613 has many delicious late-night options that will make you fall in love with the restaurant.
Imagine eating chicken wings special with special flavors such as jelly, fish sauce, or peanut butter. You can also enjoy alcoholic beverages such as cocktails and enjoy the beautiful environment.
There address is: 315 Somerset St W, Ottawa, ON K2P 0J8.
2. Zak's Diner
I got to say, this place is awesome, and for American visitors, I think you will feel at home. Zak's Diner is open 24 hours a day, so you don't have to worry about the time of your visit. And you can get anything from a simple breakfast to a sweet dessert.
The breakfast in this place is awesome, you can get a combination of bacon, sausage, ham, and eggs, and with a side of California Scramble. The waffle is also delicious – with whipped cream and strawberries on top.
For the late-night menu, Zak's Diner has its own specialty. There is also a kids' menu if you bring kids with you. Besides the food, the restaurant is very comfortable. The ambiance, staff, and energy in the restaurant are all positive and homey.
Visit this institution at: 14 Byward Market Square, Ottawa, ON K1N 7A1
3. Elgin Street Diner
Elgin Street Diner is very famous in Ottawa. It has appeared in many magazines and voted as the best late-night restaurant a few times. Many foodies in Ottawa are familiar with Elgin Street Diner and it is open 24 hours as well.
One thing that stands out is that Elgin Street Diner is vegan-friendly and offers many gluten-free options as well, something that you rarely find from diners. If you want some meat in your meals, they have many delicious options for you. You can choose a wide variety of burgers, bacon breakfast, and a toasted bagel with cream cheese or bagel with melted swiss.
Visit this legendary spot at 374 Elgin St, Ottawa, ON K2P 1N1.
4. Altcetera Café
Many people choose café based on their theme and aesthetic. And if you are one of them, you'll love Altcetera Café. This café is famous for being a great gathering place for a business meeting or social get-together.
The café is open 24 hours and is a perfect place for sudden meetings no matter the hour. You can of course order some delicious foods. From breakfast, lunch, and dinner to cocktails and snacks. You can definitely have a complete and wonderful dining experience here.
You can find them downtown at 185 Slater St., Ottawa, ON K0C 0C8.
5. Dunn's Famous
Dunn's Famous is one of the best restaurants for people who want to enjoy meat dishes while being accompanied by a cozy ambiance. This restaurant is famous for its smoked meat preparations that will make your mouth water just by smelling it.
Dunn's Famous's famous brisket is marinated for six days and infused with the perfect blend of spices before being served. You can order all kinds of smoked meat dishes.
Located in the heart of the Byward Market at 355 Dalhousie St, Ottawa, ON K1N 7G1.
6. Perkins Restaurant & Bakery
Sometimes we just want to eat some bread before we go to bed. And if you're in Ottawa, you should visit Perkins Restaurant & Bakery. This restaurant also has everything you can think of, from breakfast to dinner, and from bakery varieties to beverages.
There are many kid-friendly options as well. You can find many unique menus such as Griddle Greats, Supper Skillets, Sunrise Skillets, and Handcrafted Handhelds.
Great for those on the east side of the city – 1130 St. Laurent Blvd, Ottawa, ON K1K 3B6.
7. 7 Dining Hall
If you happen to be near the University of Ottawa, you should take your time to visit 7 Dining Hall. This restaurant is open 24 hours and offers hot food all day. In total, 10 stations serve amazing meals, including drinks and desserts.
Some stations offer self-service if you want to cook your own food. Vegans can also visit the right stations. They also serve gluten-free meals and halal meat at the special diet station. This place has it all.
Find them at 8888 University Dr W, Burnaby, BC V5A 1S6.
8. Kettleman's Bagel Co.
This restaurant is perfect for people who just want to let themselves go for one meal. Kettleman's Bagel Co. offers a wide variety of bagel, deli sandwiches, and other baked items.
The restaurant is open 24 hours, and you can get breakfast, lunch, and dinner in one place. Their bagels and sandwiches are crazy large and will definitely make anyone satisfied.
Visit them at 912 Bank St, Ottawa, ON K1S 3W4.
Ottawa has many awesome late-night restaurants
Anyone who visits Ottawa can easily get their favorite meals during late hours. Many restaurants are open 24 hours. Just choose your preferred meal and eat comfortably while enjoying the nice ambiance.