Where to Stay in Montreal : Best Neighborhood Guide
The most difficult part of planning any trip is deciding where to stay in Montreal. As you might know from experience, the choice of accommodations can make or break your entire visit.
Use this complete guide on places to stay in Montreal to keep that from happening. The top neighborhoods are discussed in this accommodations guide. Also, the best hotels in each area are included to help you choose the best place to stay on your visit..
Top Choices on Where to Stay in Montreal
For anyone just looking for a quick rundown on where to stay in Montreal, check out these top Montreal hotels. If you'd like even more info, continue on for more details on the most popular areas around the city. Not only will you learn about the basics of Montreal's most-liked neighborhoods, but also the best places to stay within each one.
There's nothing that screams luxury like staying in a Ritz-Carlton hotel. This posh hotel in the heart of the city center is worth every penny spent. The rooms/suites are nothing short of stunning. The property is home to a 5-star French restaurant, Olympic size indoor pool, rooftop terrace, and a trendy bar.
If staying in the heart of Montreal is a must, but sticking to a budget is also important, Hotel Y de Montreal is a fantastic choice. The rooms here aren't anything fancy, but they certainly get the job done. The rooms themselves don't come with a kitchen, but all guests have access to a communal kitchen space.
Most Unique Place to Stay in Montreal: Le Mount Stephen
Some travelers would label Le Mount Stephen as a luxury hotel, and they wouldn't be wrong. But on top of all that luxury, Le Mount Stephen is also one of the most unique accommodations in the city. The hotel is located in an old neoclassical building. It has been completely renovated and revamped but still holds its old-world charm.
Getting Around in Montreal
Montreal is one of the best destinations to explore on foot, Montreal is a walkable city. As long as you choose the right neighborhood, it's entirely possible to get by without the need for public or private transportation. To see as much of the city as possible, though, the easy-to-use Metro system does the trick. UBERs are also available, but the Metro is the more economical way of getting around.
About the Best Neighborhoods in Montreal for Visitors
The first step in deciding on a place to stay is to choose the neighborhood that's right for you and your fellow travelers. Each little pocket of Montreal is unique in its own way. The first step is choosing what side of Montreal you're hoping to experience.
One traveler's experience could be entirely different from another depending on the chosen neighborhood. Are you looking for quaint bistros and a cozy place to stay? Or is a vibrant nightlife scene your main priority?
No matter what your hopes and dreams are for visiting the city, these areas have been dubbed the must-visit neighborhoods of Montreal.
Old Montreal: Best Neighborhood for History Buffs
As the oldest neighborhood in the city, the name "Old Montreal" is fitting. If you choose to stay here, you'll be in the heart of it all surrounded by some of the most popular tourist attractions. This neighborhood is the ultimate spot if you want to get a taste of Montreal from the past.
Old Montreal is a must for first-time visitors. Even if you choose not to stay here, you absolutely have to spend a day or two wandering around the area. It is the best spot to get an authentic Montreal experience; a lot of the buildings here date back to the 17th century, making this the ultimate spot for history buffs. Taking an Old Montreal walking tour is highly recommended.
The real question when in Old Montreal isn't what to do, but how you'll manage to squeeze everything into your itinerary. A must-visit spot is Notre-Dame Basilica, one of the most impressive churches in the North American continent. Make sure to meander around the Old Port; this waterfront park is loaded with restaurants, shops, and even has a floating spa that was transformed from an old ferry.
Best Hotels in Old Montreal
As the heart of the city, it's safe to say that Old Montreal is where it's at. When in doubt on where to stay during your trip to the mecca of French Canada, this neighborhood is always a solid choice. Here are the top hotels in Old Montreal for every budget.
Best Luxury Hotel in Old Montreal: Hotel Nelligan
Hotel Nelligan is characterized by a combination of 19th-century charm and modern chic. Try not to be turned off by the fact that you'll be staying in a building from the 1800s. Nelligan is the ultimate place to stay if you're looking for luxury in Old Montreal.
For something more midrange in terms of budget, just hop on booking.com to see what's available. A top choice is Hotel Epik Montreal, partly because of location, but mainly because of the completely renovated rooms. And you can never complain about a free continental breakfast. Best Luxury Hotel in Old Montreal: Hotel Nelligan
Hotel Nelligan is characterized by a combination of 19th-century charm and modern chic. Try not to be turned off by the fact that you'll be staying in a building from the 1800s. Nelligan is the ultimate place to stay if you're looking for luxury in Old Montreal.
This budget hotel sits right on the border of Old Montreal and the hip and trendy Gay Village. It's in the perfect location for exploring the city on foot, plus it won't break the bank. The private rooms at Samesun all come with minifridges, WiFi, and even free breakfast. The communal kitchen offers even more opportunity to save on money and spend it elsewhere in the city.
Gay Village: Best Neighborhood for Nightlife
If your list of must-see Montreal attractions includes mostly bars and clubs, The Village is where it's at. Also known as "Gay Village", this is considered the LGTBQ area of Montreal. This means you can count on a fun and trendy nightlife scene. This neighborhood might be small, but try not to underestimate it.
Even though Gay Village is essentially just one street, most of the city's trendiest social drinking spots can be found here. Saint Catherine Street (where Gay Village is located) is the ultimate spot to do a pub crawl – it would take you weeks to order a drink at every bar. If the weather is nice and you're looking for a good time, check out the terrace at Grenade Bar and Restaurant.
Best Hotels in Gay Village
As the center of the nightlife scene, you might be a bit iffy on staying in The Village. But you have nothing to worry about; the neighborhood is so much more than just drunken shenanigans and loud bars. Whether you intend to do some bar hopping or you consider yourself an early bird, you'll find comfort at one of these hotels in The Village.
If you want to experience The Village like a local, staying in a hotel is out of the question. Choosing an apartment either on Booking or Airbnb is a much better choice. One of the highest-rated luxury stays in the area is the Residential Apartment in Centre Ville.
The space may be small (bigger than a hotel room, though) but it is luxurious nonetheless. All guests claim that it is in the perfect location. Sights and sounds of The Village surround the apartment and popular Old Montreal/Downtown attractions are within walking distance.
This charming little stay in the heart of Gay Village is one of the longest-running B&Bs in the city. The building holds a lot of history, which the owner and staff members will be more than happy to tell you about. The most popular commercial street in the country, Saint-Catherine Street, is a stone's throw away. Everything from restaurants to shops to bars can be easily walked to.
Technically M Montreal is considered a hostel, but with the wide range of private rooms, it's got more of a hotel vibe. The rooms are comfy, the staff is friendly, and you can't complain about a free breakfast. M Montreal is just a 5-minute walk to the nearest metro station, meaning guests have access to the entire city.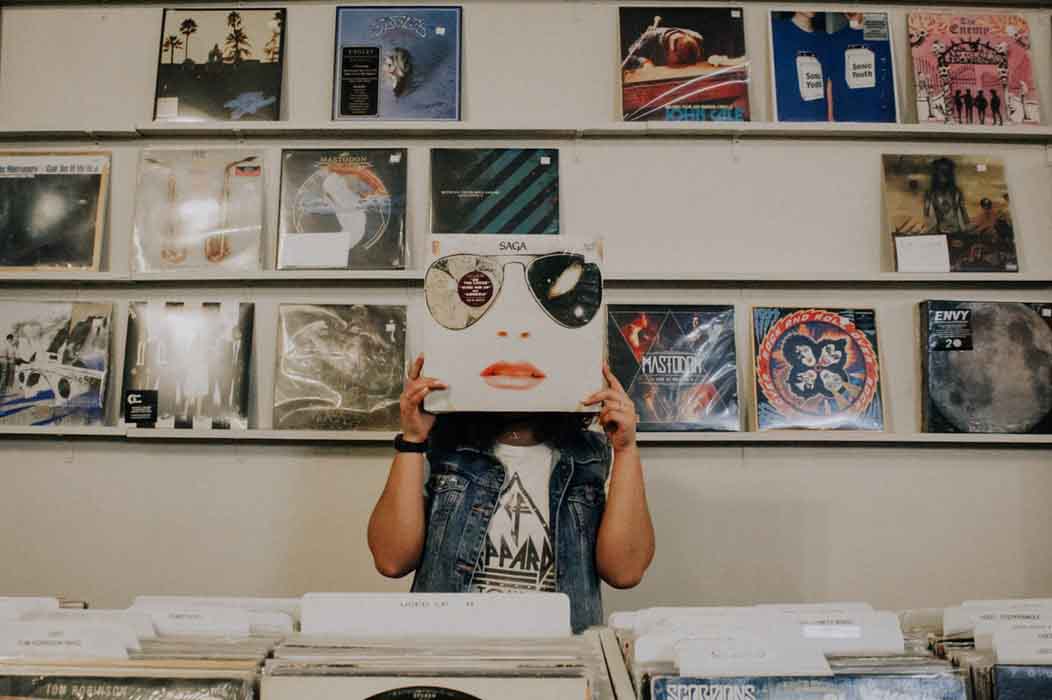 Le Plateau: Best Neighborhood for Hipster Vibes
If you thought The Village was hip and trendy, just wait until you see Le Plateau. Le Plateau doesn't just follow the trends of the world, it sets them. You won't find a Montreal neighborhood as colorful as this one – both in terms of architecture and people.
To be honest, there aren't tons of well-known tourist attractions within this area. However, there are plenty of cool coffee shops, amazing under-the-radar restaurants, unique boutiques, and browse-worthy art galleries. This is the best place for a more relaxed visit to Montreal that doubles as a cultural experience.
Best Hotels in Le Plateau
The best way to get a taste of the colorful atmosphere of Le Plateau is to book a room in the heart of the neighborhood. The area is home to the highest number of artists per capita in the country. When you stay in one of these top-rated Le Plateau hotels, your trip to Montreal will feel like a work of art.
The Omni Hotel sits on the corner of the historic Sherbrooke Street in the Golden Square Mile district of the city. The rooms are spacious and the suites are large enough for families. The best part of the hotel is AliceBar. This onsite bar serves fancy cocktails and light snacks. Guests sip on their beverages while gazing out the floor-to-ceiling windows overlooking the city.
Le Plateau is home to the best boutique hotels in Montreal, like Auberge de la Fontaine. Fontaine is known for its warm atmosphere, hospitable staff, and quaint comfy rooms. It's within a ten walk to all sorts of shops, restaurants, bars, and cafes as well as the Mont-Royal Metro Station.
If you're not looking for a B&B but prefer a more social hostel environment, Le Gite du Plateau Mont-Royal is a solid choice that has a selection of both dorms and private rooms. Keep in mind that this is a more social place to stay, so it's not ideal if you want complete peace and quiet.
Mile End: Best Neighborhood for Avid Foodies
OK, so technically Mile End is a part of Le Plateau neighborhood, but it's got so much going for it that the area deserves to have its own write-up. Just as The Village is known as the street with all the bars, Mile End is known as the street with all the restaurants.
The above statement pretty much says it all: food, food, and more food. Of course, there are more things to do in Montreal Mile End than just eat, but it is truly a foodie's paradise. Travelers spend their time here participating in local food tours or just roaming around in search of food on their own. For a satisfied tummy, be sure to book a table at Magpie, Larry's and La Tamalera.
Best Hotels in Mile End
If eating your way through Montreal sounds like the best way to spend your time, staying in Mile End is a must. But you can't just survive on food alone, you'll also need a comfortable place to get some sleep. These top-rated Mile End hotels will help you to accomplish that and so much more.
The crisp clean decor of Parc Avenue Lofts screams of luxury. Each full-service apartment loft comes with its own terrace for amazing views of the Plateau Mont-Royal neighborhood. For ultimate luxury, the Superior Apartment is the best choice. Great for groups, this specific loft sleeps up to 6 people.
Charm seems to be the general trend when it comes to Montreal accommodations, and Hotel Chateau de l'Argoat is no exception. This boutique hotel on the outskirts of Mile End has been rated by its guests as the best stay for value in Montreal.
Mile End is just ten blocks long, so you don't have tons of options, especially when it comes to budget. There is one budget hotel in the area that takes the cake, though, and that is Bienvenue Bed & Breakfast. This charming B&B is within walking distance of some of the best foodie spots in Mile End. Plus, it's a 10-minute walk to the Metro.
Rosemont-La Petite-Patrie: Best Neighborhood for Families
The only Montreal neighborhood to avoid when traveling with the family is The Village unless you plan on taking the little ones on a pub crawl. However, there is one family-oriented neighborhood that rules all others, and that is Rosemont-La Petite-Patrie. Throughout the area, there are more than 50 parks, several community gardens, and the largest public market in North America.
Best Hotels in Rosemont-La Petite-Patrie
Rosemont-La Petite-Patrie offers suburban vibes that families love, but many travelers opt for Old Montreal or The Village for a livelier scene. This means that finding a place to stay in the Rosemont neighborhood can be challenging. Luckily, I've got you covered with these top Montreal hotel choices for families heading to the area.
Technically this luxury stay isn't located directly in the Rosemont neighborhood, but it's pretty close to it. It is found on the border between Plateau Mont-Royal and Rosemont-La Petite-Patrie, giving families a taste of both popular Montreal areas. The enormous amount of space offered by this apartment is what families love most. On top of that, it's in a safe neighborhood filled with tons of family-friendly activities.
Best Mid-Range Hotel in Rosemont-La Petite-Patrie: Gite du Survenant
As the best area to stay in Montreal for families, there are several top-rated choices for accommodations with middle-of-the-road pricing. The best of these is Gite du Survenant, which provides a "home-like" experience to family travelers. Piling everyone into a basic hotel room isn't the best option. Gite du Survanant has full-service apartment-style stays, equipped with 2 bedrooms, a kitchen, living space, and an outdoor balcony.
Looking for Something Special?
Some travelers have to look beyond the neighborhood and choose a place to stay based on more specific wants and needs. If you're looking for something special, check out these top hotels in Montreal that can cater to you.
Pet Friendly Hotels
It might not seem like it at first glance, but InterContinental Montreal is 100% dog friendly and cat friendly. Although this hotel is considered one of the fanciest in the city, and all family members are welcome, including pets. Its prime location in Old Montreal means that you can take your pet for long walks along the Old Port.
Pets are more than welcome at the Chateau Versailles Hotel in Downtown Montreal. The rooms here are elegant with an air of comfort that you and your furry friend will love. Before you head out for your daily adventures, you can start the day off right with a free continental breakfast. This hotel offers great value for money for this with slightly more modest means.
Hotels Near Montreal Airport
No matter where in the world you're traveling, the Sheraton hotel chain is known for luxury. Oftentimes you'll be able to find a Sheraton near the airport. This is true for Sheraton Montreal Airport Hotel, which is just one kilometer from the city's international airport. During your booking, be sure to organize an airport shuttle if you want to make the trip to and from your flights as easy as possible.
After you've collected your luggage at baggage claim, you could be laying on your hotel bed within minutes. This is possible when you book at Aloft Montreal Hotel, a modestly priced airport hotel. The hotel is right down the road from the international airport, even closer than The Sheraton. Aloft offers a 24-hour airport shuttle service, an onsite bar, an indoor pool and fitness facilities, and a business center.
Old Port Hotels
The literal translation of Auberge du Vieux-Port is Old Port Inn. Although the Auberge du Vieux-Port is more of an elegant hotel than an inn, the name is fitting. It sits directly on the Old Port, which is exactly what many travelevers to Montreal are looking for. Not only that, but the hotel has a rooftop restaurant and bar for amazing city and water views. A wonderful choice for those looking for a little luxury in Old Port Montreal.
Hotel Zero 1 isn't located directly on the water like the last one, but it's close enough. This modern hotel is in the heart of the Old Port, about 1-minute walk to the waterfront. It is also nearby to other popular attractions, like Saint Catherine Street, Chinatown, and Old Montreal.
Hotels with Pools
If going for a dip is on your mind, the best option by far is William Gray Hotel. That is, if you have the money to spend. Staying here won't be cheap by any means, but keep in mind that the pool has its own waterfall. That fact combined with the stellar location in Old Montreal makes William Gray hard to beat. Our first choice the best luxury hotel in Montreal with a pool.
Many downtown Montreal hotels don't have the space for a large swimming pool. La Tour Belvéd?re certainly does and priced very reasonably. The top floor is where guests go to relax at the hotel pool and fitness center. The museums and art galleries of Sherbrooke Street are just a 10-minute walk from La Tour. Saint Catherine Street is even closer – just 5 minutes on foot from the lobby doors.
Hotels Near Train Station
The Omni Mont-Royal Hotel has already been mentioned as a luxurious place to stay in Le Plateau. It is also a great choice for travelers hoping to stay near Montreal's Central Station. Walking to the station is easy, but if you have your luggage with you, taking an UBER for 30 seconds is another option.
Hotel Y de Montreal is even closer to Central Station than Omni and the price is easier on the pocket. The other perk is that staying here won't break the bank. This is one of the more affordable stays in the city, but that doesn't mean you have to give up on an excellent location.
Best Boutique Hotels
If you're a fan of interior design, you'll fall in love with Hotel Gault as soon as you step through the lobby doors. The boutique luxury hotel was transformed from a 19th-century cotton warehouse, mixing mid-century design with modern accents. Everyone is welcome at the luxurious Hotel Gault, including families with pets.
The unbeatable location of Le Petit Boutique Hotel is just one of the many benefits that come along with staying here. Located in the heart of Old Town, you'll be surrounded by shops, cafes, restaurants, and bars. But inside the hotel is where the real magic happens. The historical architecture mixed with sleek lines and clean furniture is a stunning contrast. The price is also reasonable for those looking for a great deal.
Closing Thoughts on Choosing Accommodations in Montreal, Quebec
The most helpful tip we can give you for deciding on where to stay in Montreal is to think before you book. Now that you've done your research on Montreal's most popular neighborhoods, next think about the specifics. Is it important to only search for Montreal hotels with parking? And what about free breakfast?
The last and final tip we have for you is to enjoy your time in the cultural mecca of Canada. It doesn't matter if you're a solo traveling or visiting the city with the fam, take advantage of the city's charming atmosphere and rich French Canadian culture.