Waters Widom: A Guide to River Kayaking
River kayaking can be a fantastic way of not only making the most of your next camping trip, but also exploring the world around you, and staying physically active during your summer or winter getaway. But there's a lot more to kayaking than simply knowing how to navigate a kayak.
In fact, despite being an easy sport to master, there's still quite a lot you'll need to consider before plunging into this thrilling campground activity. 
Here's all you'll need to know if you're looking to pick up river kayaking!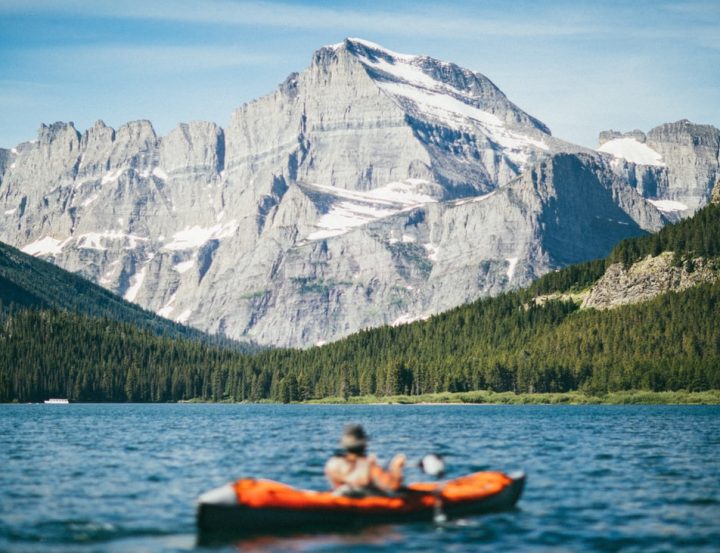 Get your gear
First and foremost, you'll want to find yourself an inflatable kayak, a sturdy paddle or two, a hand pump (or bilge pump) for removing water from your cockpit, and a quality life jacket, preferably one with multiple straps and a high-visibility colouring. Be sure to also get well-acquainted with your gear well before you plan your next getaway.
You don't want to spend any of your trip learning the basics with your equipment. Not only will it minimise your time for exploration, but it can also be potentially dangerous. 
It's also worthwhile securing yourself some lightweight clothing with a high UV protection rating, as well as some sunglasses to keep your eyes safe from the sun's glare on the surface of the water, which can be quite damaging year-round.
When you're preparing for any camping trip, it's always recommended that you pack plenty of food, water, sunscreen, and insect repellant. You'll need all of these items in your pack prior to heading out on the water too, as well as a basic first-aid kit and a dry bag or water-resistant pouch to keep your mobile phone as well as any other personal belongings that you'd prefer to keep dry.
Plan with a friend
Like all good campsite activities, it's always best to keep safety in mind when you go on a river kayaking excursion. Never get on the water without your buoyancy aids, and for beginners, it's always recommended that you do your first couple of trips with a friend or two. It's not wise for an inexperienced kayaker to go out on the water alone. Even an experienced kayaker should take a buddy if they're going out on unfamiliar waters.
As camping areas and their surrounds tend to be less populated, you should also definitely consider taking a whistle, UHF radio, or any other communication device with you whenever you go out on the water. Even though you most likely won't have to use these devices, it's still worth knowing that you can seek assistance if needed.
Join a local club
Having a passionate community around you can make a world of difference when it comes to getting started with any new skill or hobby. This rings especially true for kayaking both at a leisurely and competitive pace. Not only do you get to meet like-minded people and partake in some fun events or even trips, but being a member of a local sports club can also present you with valuable opportunities to learn and potentially even teach. In essence, you really get to immerse yourself in the sport and engage with the activity on a more regular and concrete basis.
Have a look at some local organisations and be sure to do your own independent research to see what other resources are available to you.
Find a suitable riverside campground
Now all that's left to do is select the site of your first ever kayaking voyage! If you've joined a kayaking group or have planned a camping trip with your friends, chances are high you'll have some idea of what kind of environment awaits you at this chosen destination. Be sure to double-check that the river conditions are beginner-friendly and that the weather forecast for your trip is looking good too!
If you're not currently at this stage and are still looking for suitable riverside campgrounds, take your time reading up on the local kayaker hotspots, and be sure to read reviews written by other kayakers. 
Finally, be sure to plan your first kayaking voyage early into summer so that you can get it over and done with and plunge right into your next one. This gentle watersport is guaranteed to become your next favourite summertime activity, so do not hesitate to get out on the water wherever possible while the weather's still warm!