Uvac Special Nature Reserve in Serbia
Greetings,
I'm writing this from Novi Pazar the morning after a long day at the Uvac Special Nature Reserve in Serbia. The nature reserve consists of ~5525 hectares in western Serbia and at its peak is roughly ~1300M+ above sea level. This reserve is home to numerous species of fish, some incredible caves and the breeding grounds for the griffon vulture. We spent a day in and around the Uvac River Canyon and it was a most memorable experience.
The first time most of us saw the Uvac River Canyon we had to stop the van and get out to take a series of photos and video, it's an incredible sight and not long after that we were at this small camp of sorts. The camp had no running water from what I could see but it was a small settlement and it appeared there were some full-time residents. That said, it was packed with people as it was a Saturday and everyone seemed to be having a blast.
A lamb was roasting as families sat around picnic tables enjoying each others company and a few beverages. There were also several fishermen who were trying their luck and as they day progressed, so did the count of people hanging out at this campsite. An attraction is taking a cruise along the Uvac River to see some caves and spot some vultures; we went on one which turned into a mission and finally, we made it to the caves.
The cave we hit up had a massive entrance and supposedly went 6km into the ground. We only went about a kilometer or so which was quite enough as it gets cold in there, not just cool but cold. If you do come and plan on going on a cave hike, I suggest you pack a bag and bring a sweater. It's quite a contrast in temperatures from being under the sun on the river and into the depths of the caves. That said, lots to see inside and if you are hot from the day's sun; this will certainly cool you off!
We also saw lots of vultures. I didn't really capture that many as they were all too high but some people in our group brought binoculars which was quite a wise idea. There are also a few hikes you can do from the area but due to timing, we didn't go to the viewpoint. I've seen photos though and it seems like a most worthwhile trek time permitting. After the caves we made our way back to the campsite and hung out for a bit.
We met a really hospitable lady who I believe lives their full-time. We all drank a celebratory beer as she showed us photos of fish she has caught and shared bits of wisdom from her time living in the area. Myself and another gent agreed that if we weren't on an itinerary, would have loved to have spent an evening or a weekend at the site. Everyone was very friendly and although we didn't taste any of the lamb, it smelled unreal; a perfect place for a big BBQ. We didn't taste any because we were gone when they were eating but they did offer us some before we left.
Following that it was off to Novi Pazar where we enjoyed dinner and since it was a Saturday night decided to get involved. They had this one club which was literally packed. I am sure I've been places so busy before that I couldn't find somewhere to stand, let alone procure a beverage but they escape me now; this was one of those places. The music was good and the vibe was solid but it was literally packed to capacity which was alright as it's an open air venue.
Following that we strolled these streets until we found some live music and enjoyed a drink while reminiscing about the day we all just had and the adventures still to come. Serbia is a very interesting country and there is so much more to it than just Belgrade. I'm very grateful to have the opportunity to further explore and share what I'm finding with you. Similar to many countries, it pays off to be a bit adventurous by leaving the major cities and exploring the countryside.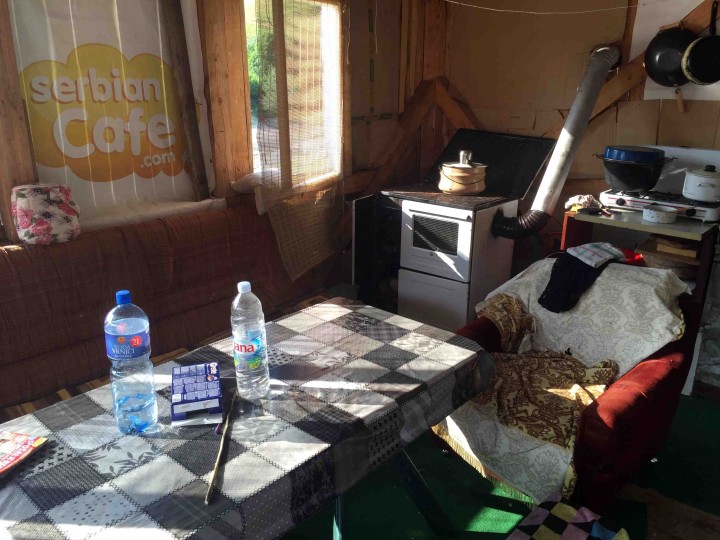 In closing, the #MySerbia trip was created and managed by iambassador in association with the Serbian Tourism Board. That said, obviously all thoughts are my own as they always have been and always will be. For more images and insights from Serbia, visit My.Serbia.Travel/#smw for a stream of what's happening on social media across most popular networks.
Tips hat,
P.S: See that photo of inside a kitchen, sat in that chair for a while and loved it.