Turn Your Bedroom into a Hawaiian Retreat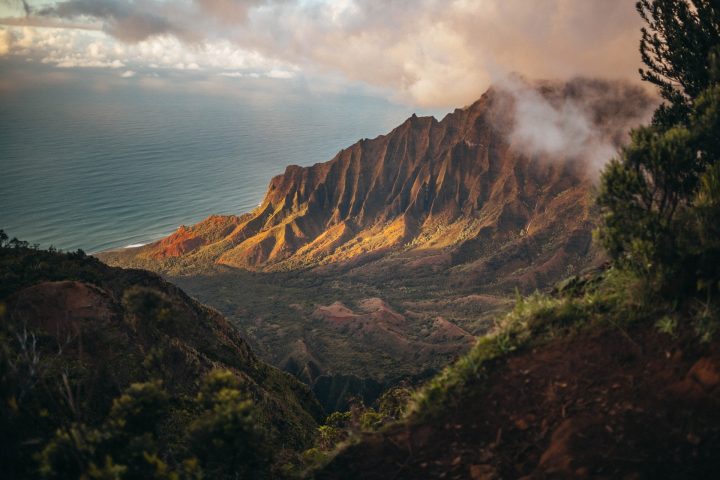 If you've ever been to Hawaii, you know the vibe. The laid-back, fun-loving attitude of the nation's only island state is famous all around the world. Excessive sun, stunning coastal views, and exotic natural attractions help make Hawaii one of the top resort destinations on the planet. Those might also contribute to why Hawaii is consistently ranked the happiest state in the United States!
Coming home after vacationing on the islands can be a bit of a downer. While you may still be feeling relaxed, settling back into your simple home can feel like a let down. Why not bring some of that island spirit into your home? By decorating your bedroom in the Hawaiian style, you can have a little reminder of your time on vacation every day.
Color Scheme
To start your bedroom makeover, consider your wall paint. Whites or light grays will function just fine, but you may also want to consider a tan similar to a sandy beach. The idea is to make the most of the natural light available to you as a nod to those sunny Hawaiian days you spent on vacation.
To further compliment the theme, go with some white airy curtains instead of traditional blinds. Rather than restricting light, curtains like this actually throw more light around the room, brightening the space.
Furniture
To mimic the look of Hawaiian furniture, refurbish your room with natural products with exposed wood. Koa wood has a long and beautiful history of use in Hawaii, from battle implements to canoes to gorgeous hand-made furniture. Bright wood grains feature prominently in Hawaiian decorating, and finding furniture in this style is surprisingly easy. You can find some awesome wood-grained bedroom nightstands online.
While not quite as authentic as the striking grains found in Koa wood, wicker furniture can also bring the vacation vibe into your bedroom. It's especially effective when set off with bold floral patterns in the cushions and upholstery. If you've opted for a floral bedspread, try to find patterns that are similar enough to not clash. Your bedroom may look like it's adorned with Hawaiian leis!
Decor
To decorate your hawaiian-style bedroom, contrast your light paints and airy furnishings with more bold natural wood accents. Because Koa wood is so prominently featured in Hawaiian architecture, choose picture frames, bed frames, and even trim with a raw lumber look.
If deep coloration clashes with your color scheme or you don't have enough natural light to pull it off, you can take the driftwood approach. For this option, choose light colored woods with a sun bleached look. To push the nautical theme even further, implement some hemp or cotton ropework in your wallhangings or better check out some online anchor wall art for inspo.
To enhance how the light plays off your decor, position a mirror or two opposite the windows. This will not only increase the natural light, but will make the room feel bigger as well. Throw in a beachy rug with some tans and light or navy blues to warm up the floor.
Most importantly, frame some pictures from your trip to bring those island memories back as you drift off to sleep!
Conclusion
If you already know the Hawaiian vibe and attitude, it is easy to turn your room to have almost the same feel. There are some key aspects in this article that you should apply to get the most out of Hawaii vibe. As long as you apply the tips above, you can have your own little Hawaii right in your room.