6 Fun Outdoor Activities for Adults
Most Americans spend 87% of their lives indoors, which shows we need to introduce more outdoor activities in our lives.
Spending time outdoors, especially with loved ones, is key to protecting your mental and physical wellbeing. It can also help enrich your life by allowing you to go out of your comfort zone, enjoy a fun activity with family and friends, and reconnect with Mother Nature. But perhaps you've been too busy or can't find activities that the entire group will enjoy. Luckily, once you start brainstorming, there are endless possibilities for you to explore.
Sounds like you? Don't worry; we've got your back. Here are six outdoor activities to try.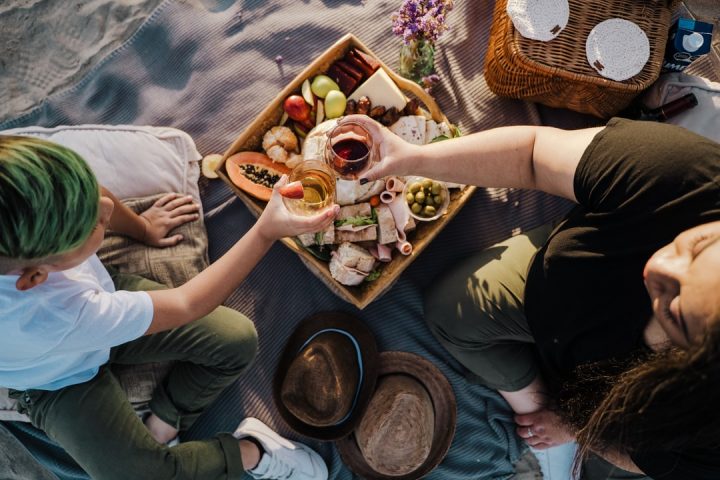 1. Bocce Ball
If you're looking for adult hobbies, invest in Bocce Ball as it's an easy and competitive entertainment.
The game includes eight large balls and a smaller ball, which each player rolls. To win, each team must consistently land closest to the larger balls to earn points. A bonus is most sets glow in the dark so you can continue playing after sunsets.
2. Go to a Gun Range
Adults who want to explore interests should consider going to a gun range. This is a great way to hone your shooting skills and bond with one another. Also, going to a gun range has several mental benefits, such as building courage and confidence, promoting self-discipline, and enhancing mental processing. As for the physical benefits, it improves arm strength, posture, and hand-eye coordination. So, if you're interested in getting set up, visit this page to learn more.
3. Hunting
If you're looking for a more thrilling outdoor activity, then hunting can be one of your options. It's an enjoyable sports activity that tests your physical abilities and mental discipline. It enables you to spend time with Mother Nature and learn to survive in difficult situations. But you should have adequate knowledge of hunting equipment and its proper use.
However, dealing with firearms and other hunting equipment can be dangerous. Because of this, hunting with the use of deadly weapons is strictly regulated. For instance, there are age and education requirements. You must also be familiar with regulations promoting safety and wildlife conservation. Most importantly, you need to obtain a license before going on your first hunt.
Before you can secure a hunting license, you have to take an IA hunter safety course or wherever you may be to meet the education requirements. Once you've completed the course, you may be eligible to obtain a hunting license.
4. Cycle
One of the top outdoor hobbies is cycling, especially if you're passionate about it. The beauty about cycling is you needn't be an expert, simply choose an easy trail so that everyone could get involved. But before you go, make sure tires are fully pumped and pack a puncture repair kit as a precaution.
Or, if cycling isn't your thing, spend the afternoon hiking with loved ones. You can either head to a national park for jaw-dropping views or embark on a local trial if it's more practical.
5. Go Camping
Stumped for outdoor adult extracurriculars? Then, gather your friends and go camping.
Ask everyone to bring their own tent and sleeping bag so you can relax in nature. You should also pack camping-friendly food and plenty of s'mores to roast around the fire. And, if you're near a lake, try catching a bite for dinner.
6. Plan a Picnic
If your fun hobbies are inside, bring them outside. For instance, if you love reading, soak up the sun with your favorite novel. And to turn it into an occasion, invite your buddies to enjoy a picnic at your local park.
Bring a basket filled with your favorite snacks and a blanket large enough to accommodate everyone. And don't forget to pack beverages, perhaps a bottle of wine, that you can share with your favorite people. With a picnic at your local park, you don't need to travel elsewhere to enjoy and have fun.
Try These Great Adult Outdoor Activities Today
Hopefully, after reading this article, you'll try out these awesome outdoor activities for adults.
There are hundreds of choices that will depend on your group's preferences and availability. You could spend the weekend camping, hunting, or hike in your local area. And don't forget to play games like Bocce Balls as it's a fantastic way to unite everyone. Good luck with your decision-making!
Found this article helpful? Great! Then check out the rest of our blog for more tips and tricks.