Travel Photo Etiquette: Dos and Dont's When Taking Pictures of People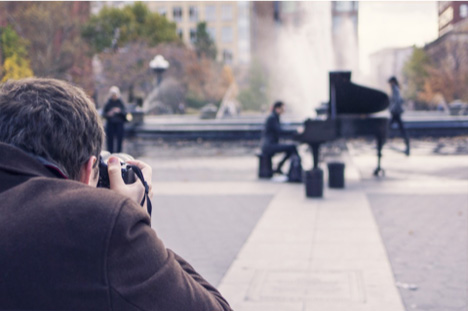 Traveling to different parts of the world is best experienced not only by visiting iconic landmarks but also by getting to know the locals for a deeper understanding of the culture and history of a place.
Isn't it great to capture all those wonderful sights and stories through your camera? However, it's not great to just snap at everything or person that catches your eye. As a responsible traveler, you should know your limits when taking photos of people. Humans have feelings—some aren't comfortable with being photographed without their permission; others don't like being photographed at all.
To avoid upsetting people when you're taking their photos, there are certain dos and don'ts to observe. Here are some travel photo etiquette rules to keep in mind:
Introduce yourself properly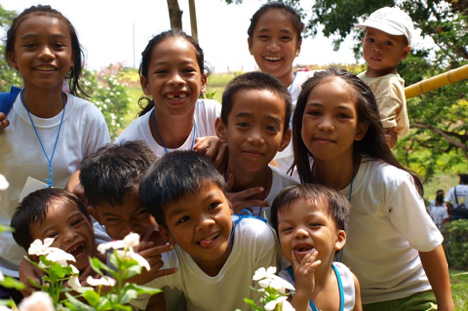 Before anything else, introduce yourself properly to the people you'd like to take pictures of. Start a simple conversation and try to gain their trust without being too intrusive. You shouldn't have any problems initiating a small talk with the locals, especially in countries like the Philippines where people are generally warm and friendly. They will welcome you with warm smiles and may even engage you in a friendly banter. Sometimes, you might not even need to ask permission because a lot of Filipinos (especially the kids) love having their pictures taken by a foreigner.
Always ask permission
In countries like Japan, some locals are happy to ask foreigners to take a picture with them. But not all places are just as welcoming to foreign tourists as the Japanese are. It's generally considered unethical to take a stolen shot of a person.
The safest way to take photos of strangers or locals is to always ask their permission. If you do get a "yes" for an answer, make sure to snap the photo quickly. People don't have all the time in the world to pose for you; that's why it pays to use a Canon mirrorless camera that is portable, is easy to use, can focus fast on a subject, and can take stunning photos.
Don't demand from your subject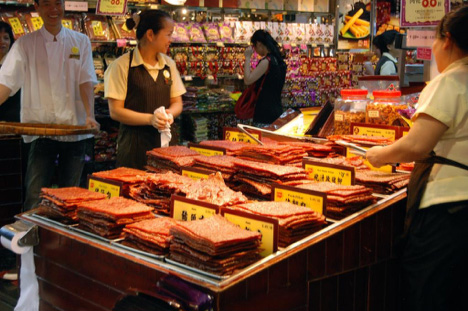 Photo by Harvey Barrison / CC BY-SA 2.0
Once you've obtained the right to take photos of a local in the country you're visiting, don't be demanding. If you need to position your subject in a certain way (for better lighting or for a more flattering angle), all you have to do is ask nicely. We all know the hustle and bustle on the streets of crowded places, and the least thing you want to do is annoy and cause hassle to a local just so you can achieve that perfect shot.
If your potential subjects are busy doing their jobs like selling or cooking, let them do their thing. Take candid photos of their busyness because these are the shots that can tell stories without the use of words.
Connect with your subjects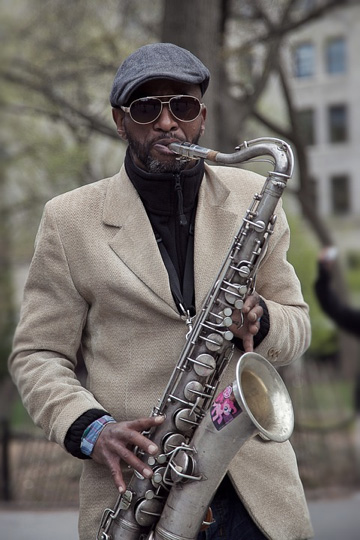 Put your subjects at ease in your presence, and you'll surely be able to take great portrait photos when you travel. Continue the small talk that you've started and go deeper. Ask questions like how they do their work or anything that will make your subjects feel your genuine interest in them.
In New York, you might be able to take photos of artists playing on the sidewalks without permission amongst the madness in Manhattan. But if you converse with them and show interest in their craft, it will help make them more comfortable having their picture taken up close. Your photos will come out with a deeper story that will inspire and move your audience.
Be culturally sensitive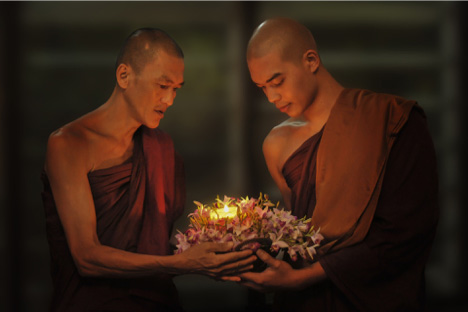 The country you're visiting has cultures and beliefs that may be different from your own. So it's important to get to know the rules implemented there and abide by them. Take Thailand for example. Visiting sacred Thai temples entails following certain etiquette rules such as dressing modestly and respecting the monks and other locals. And yes, being culturally sensitive also means avoiding taking photographs of them while they're worshipping.
Attend special occasions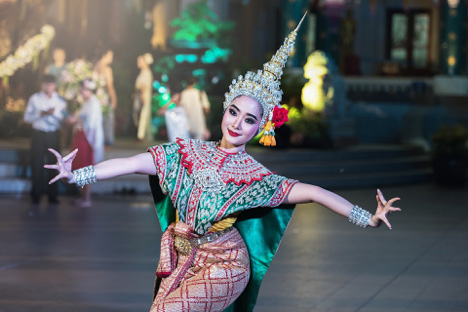 Festivals and gatherings are indeed the perfect places to take great portraits of locals and even fellow tourists having fun. If you happen to visit during a time when there's a festivity taking place, make sure to attend parties and snap a lot of photos! People who attend these celebrations are always ready for a photo opportunity. Sometimes, you don't even need to ask if it's okay to take photos of people. All you have to do is wear a smile and click away.
Don't forget to say thanks
After every photo opportunity you get from strangers or locals, don't forget to say thank you. It's even better if you say it in their native language. As a sign of your gratitude, show them their photos and boost their confidence by saying that they did great and that you really appreciate the time they've shared with you. Even a simple gesture like a high five is a great way to give thanks without saying anything.
Respect others' privacy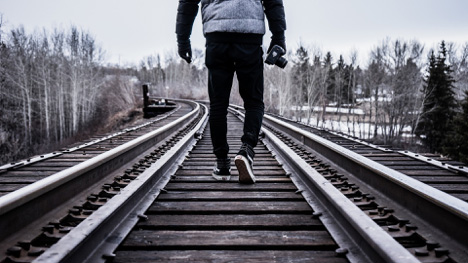 If someone refuses to have his picture taken even if you politely asked for permission, don't feel offended and just walk away. Maybe that person isn't just comfortable with being photographed by a stranger. It's important to respect every person's privacy. Instead of acting like an entitled tourist and insisting things your way, look for an alternative. Who knows, a more willing and better subject is just waiting to be photographed somewhere else.
What's heartwarming about traveling is that it can open your eyes to different cultures of the world. Taking photos of locals allows us to always keep an open mind to get to know a place on a deeper level. As long as you have good intentions and a sincere heart, you don't have to worry about getting a "yes" from the people whose smiles and stories you'd like to capture in photographs.