Top 7 Abilities Every Healthcare Provider Should Have
Every healthcare provider plays a significant role in the healthcare sector, whether it be monitoring a patient's health, administering medication, or making a patient feel comfortable. A healthcare provider delivers care and service when people need it the most.
But what traits make a good healthcare provider? Is it the skills, experience, or otherwise? In this article, we will explore traits every healthcare provider should have.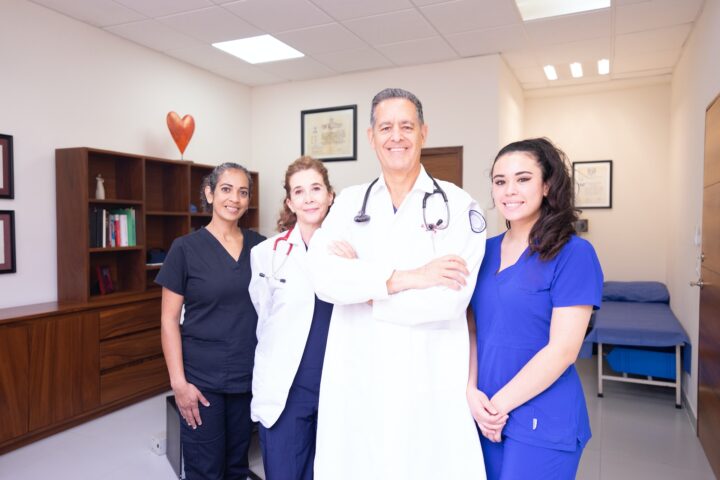 If you are looking to choose health care as a career, these qualities can make you more marketable in the field of health care, so keep reading to find them out.
So, without further ado, let us get to the topic and explore it in detail.
Desire to learn
The most important quality any healthcare provider should possess is the desire to learn. With an ever-evolving field, having the drive to stay ahead of the curve is essential.
As a healthcare provider, you can attain various skills and techniques, such as critical thinking, time management, etc., through on-the-job experience. However, through education, you remain up-to-date with ongoing research and health tech trends which are crucial if you want to stay at the top in the health profession.
For instance, if you are working in the health administration domain pursuing a master's degree in Health Administration is an excellent way to remain relevant to the field. The MHA online program gives you a deeper understanding of the industry and improves your skill set.
Healthcare providers who pursue further education can learn the necessary tools to identify and effectively address complex issues that help them to make decisions that best serve their patients and their organization.
Communication skills
Communication skills are crucial for any healthcare provider. Communicating effectively with colleagues and other healthcare members is essential to provide quality care.
It is also vital to be sensitive to your patient's emotional state and tailor your communication style accordingly.
By honing adequate communication skills, you can help create an atmosphere of trust and support for your patients and colleagues.
Emotional intelligence
Among the abilities that all healthcare providers should possess, emotional intelligence is the most imperative.
Emotional intelligence requires understanding your own emotions and those of others to make better decisions.
It is not enough to have the technical knowledge and clinical skills. You must also be able to relate to patients in a compassionate and understanding way.
You should be able to listen attentively and respond appropriately to patient concerns. Additionally, you should also be able to recognize nonverbal cues and emotions in patients.
Possessing emotional intelligence is not taught, but you develop it through experience and self-reflection.
By honing emotional intelligence, healthcare providers can ensure that they provide the best care possible for their patients.
Having a positive attitude
Having a positive attitude is a must-have quality for every healthcare provider. A positive attitude can help you better connect with patients and establish trust.
Patients feel more comfortable in the presence of a warm and compassionate provider. It also helps you stay energized and motivated when faced with difficult situations.
When interacting with patients, your attitude should be kind and understanding. Showing patience, respect, and empathy are essential. Listening to your patient's concerns and addressing them quickly and swiftly will help put them at ease.
Respect
Healthcare providers should show respect toward all their patients, regardless of their backgrounds or beliefs.
It involves listening to the patient and valuing their thoughts and opinions. You should respect patient autonomy instead of giving orders. You should listen to their perspective and be open to their feedback, even if you disagree with it.
You must also respect your patient's privacy and confidentiality and should not share their information with anyone else. Any conversations that take place between you and your patient should remain private.
Both parties must respect each other to have a successful relationship. It can help foster trust and understanding between them, leading to better care outcomes for everyone involved.
Compassion
Compassion is one of the most prominent qualities that every healthcare provider should possess.
As a compassionate healthcare provider, you should be able to provide patients with the support and understanding they need to cope with whatever medical condition they may have.
You should be able to put yourselves in their shoes and be willing to go the extra mile to ensure their health and well-being. Compassion is not just a soft skill; it is an ability to think outside the box and find solutions to intractable problems.
These qualities come together to create a compassionate healthcare provider that can make a tremendous difference in the lives of their patients.
Flexibility
When it comes to being a successful healthcare provider, flexibility is essential. You should be able to adapt to changing situations, regulations, and patient needs in providing quality care.
Healthcare providers should promptly recognize the need to change their methods to accommodate their patients' requirements and needs.
Flexibility also extends to being able to respond quickly and effectively to any situation. Healthcare providers must be prepared to make decisions in a timely
manner and adjust their plans based on the needs of their patients.
They must also be able to take on tasks outside their regular duties to meet the job demands.
Another important aspect of flexibility is to use different strategies to achieve goals. It could also include using various technologies or techniques or consulting other healthcare professionals for advice.
Adapting to transformation quickly and effectively can make all the difference when providing quality care.
Conclusion
Every healthcare worker tries to do the best they can on their job. Therefore, they should have many qualities, including empathy and patience, attention to detail, and working well under pressure.
Any health care provider, whether working at an urgent care center, an insurance company, or even their private practice, should always have these above-specified qualities to ensure better protection and improvement of the health of the community and to provide the best possible care and services every single time.