So Long San Jose – Safe and Sound on Canadian Soil!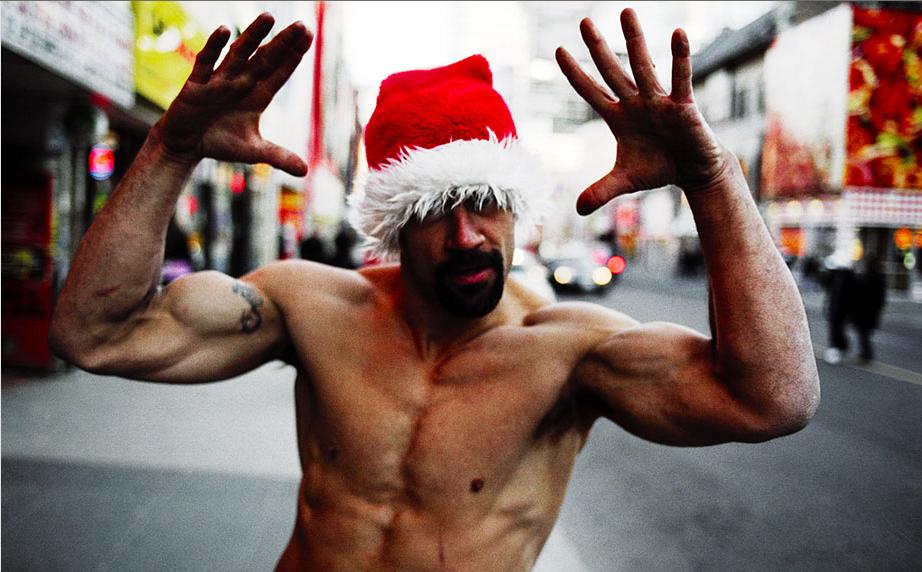 Good day!!
I'm back on Canadian soil, in fact I'm in downtown Toronto and I can see the island airport and the Rogers Center aka right smack in the core of the 5th biggest city in North America. What a change from a small town on the Osa Peninsula of Costa Rica that is also known as "the end of the road"!? I couldn't be happier and I had an incredibly smooth standby flight experience with AAmerican AAirlines thanks to my new friend I met deep in the jungle who for the sake of this blog will always be called "The GoAAt".
Long story short, the hotel I stayed at was great. I was flying first class standby so I had to be all prim and proper. Not only was that a first but get this, I learned how to use an iron!? I'm becoming a renaissance man with the addition of this latest domestic duty, watch out world! I kid, I jest but wow I'm ever happy to be home for the holidays. I'll tell you this and make a note, even the most beautiful of a beach sucks when you're alone on Christmas. Others may talk about their this or that but I'd rather be in a flaming inferno about to die an egregious death at the hands of ignited fossil fuels as long as my family is around. Yeah, it's a bit drastic but I'm in that kinda mood apparently.
I spent a long time at DFW airport yesterday and it's one of my favorites. Great wifi, tones of dining selections and the people watching? Some of the best in the world, bank on that. From there I flew to Toronto and arrived at midnight. You know you have good friends and you've done something right when one of them volunteers to pick you up outside the city at Pearson. I finally got into the car at about 12:45pm. At about 1:30 the car was discarded of and we were in a party mode ploughing through pints like it was our job. Now it's almost 9am and I have a headache, go figure!?
Flying standby was pretty surreal and I felt like a secret agent and not just "Regular Rob". It's like a whole new world and I'm really thankful to have had the opportunity. Also since I was dressed up as instructed by the dress code requirements, I felt whole again. I used to dress up all the time, even in high school I always wore collared shirts and khakis.  Life is different when you make the effort to look respectable. Women who normally ignore you give the good old "what up now" eye to which you return in kind.
So enough of all this, I'm off to explore Toronto on this grey old day and see what's happening. Turns out different friends are migrating to Ottawa later this week and I have some great plans. Also one of my good friends is moving to Ottawa which is great news as I plan on living a fuller life starting yesterday. One that is the best of both worlds aka the travel and exploration but also a solid base around family and friends. Why think either or when you can have both? Bake that cake and stick your face in it style.
I'd go on but I'm excited so I'm off to tip my hat and greet strangers that I meet on the  street in my usual overzealous manner. You know… Karate kicking thin air, shadow boxing sewer grates and doing slow mo pushups down the streets and all that kind of stuff that whackos who resemble Zanta do… After all this is his city, right!?
Tips hat,
P.S: That's Zanta at the top, FYI…