Professional Movers- 5 Things to Expect from Them on The Moving Day
So, you have finally made the right choice and opted for a moving company to shift your belongings to your new home instead of moving them yourself.
But you are still hesitant about whether or not things will go according to the plan. As a customer, you have every right to be sure about how affordable movers in Bethesda MD plan things out from start to finish.
Therefore, in this article, we will discuss five things most movers do throughout the moving process.
So, without further ado, let's take a look: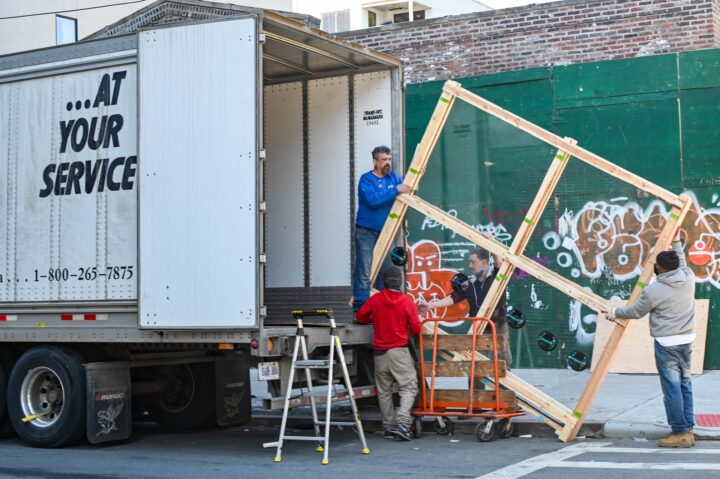 1. The arrival
Professional movers generally reach your doorstep on time (unless a mishap, traffic jam, or accident occurs). The supervisor of the team will introduce you to themselves and their team. You can expect movers to arrive in a large truck with the company's branding on it.
After that, they will hand over the order of service agreement that contains terms & conditions along with valuation. The moving process will only start after the paperwork is done. No matter whether you are interested in removals to Berlin, Lisbon, or the other side of the city you currently live in, moving companies should provide insurance certificates that allow customers to claim compensation for damaged goods in transit. So, ensure that your company provides that too.
2. Assessing the inventory
In the next step, the supervisor will walk through your house and note the condition of your items.
In the meantime, you can point out items that need delicate and mindful handling. For example, electrical appliances, items made of glass and furniture, etc. You can also segregate items that you would be carrying with you and are not to be loaded on the truck, such as your laptop, tablet, travel adapters, mobile devices, etc.
Once everything is assessed, the supervisor will assign inventory numbers to each item and ask their colleagues to assemble all of them in one area. The men/women at work will use tools like carrying pads, floor runners, furniture straps, carpet protectors, and plywood sheets to prevent dents and scratches on your items while assembling them in one area.
3. Packing process
After item numbering and identification is made, next comes the packing process. Here the experts will pack your products using packing paper, tapes, and wrapping material.
The team members will work on packing different items as quickly and tightly as possible. After that, digits will be assigned to every package based on the rooms they belong to.
Next, the supervisor will walk through every room to ensure that every listed item is packed and that nothing is left behind.
4. Loading the truck
After proper assimilation and packaging of items, it is time to move out and load them into the truck.
But seems like your couch is too big to be taken out through your front door. As always, you don't have to worry when moving experts are with you. They are trained professionals who know how to disassemble stuff safely.
Next, they load the truck with all items on the list. Each item is kept with utmost caution so that no harm is caused during transit.
5. Heading and delivery
Finally, the supervisor will be all set to move your goods. But before that, they will make you sign a bill of lading where information about the expected delivery date, valuation, and insurance will be mentioned.
Upon reaching your new home, they will unload all the material and move them cautiously to your rooms, ensuring that no marks, bumps, or dents are left on the floor after moving.
Final Thoughts
Professional movers take care of your belongings much like their own. You can rest assured that you will get your stuff safely transferred to your new home. So, contact professional movers today for a no obligation quote.