How To Successfully Plan A Worry-Free Vacation To Europe
Planning a vacation can be a stressful process, but do not worry! With the right tips and tricks, you can plan a worry-free vacation in Europe that will leave you with nothing but happy memories.
From choosing your travel route to booking transfers, packing right, and sorting out insurance, this article is your ultimate guide to successful and stress-free travel in Europe. Remember to make lists, organize all travel documents well in advance and research the locations ahead of time. With these tips in mind, you should have a great time!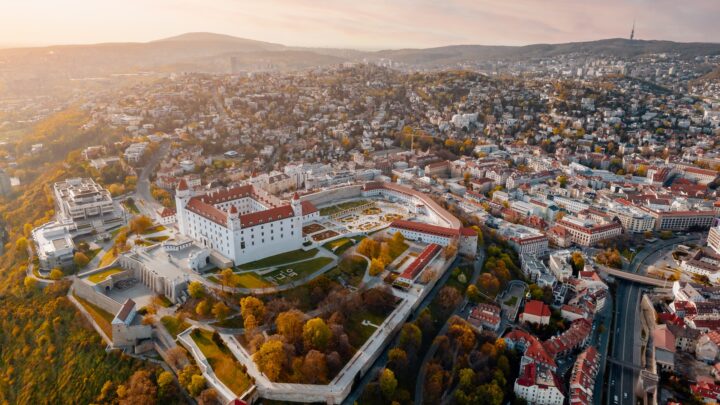 Europe as a Travel Destination
Europe is a continent full of diverse cultures, languages, and history. There are so many countries in Europe, and each has its own unique culture and attractions. Do some research on each country you are considering visiting, and narrow down your list to a few that appeal to you the most.
In fact, why stop at one? European cities are often so close together you can plan a multi-stop trip and travel easily between airports, capitals, and hot spots. Order an airport transfer in advance and secure a taxi from Bratislava to Vienna, which is a 40-minute drive. Or else, book a 2-and-a-half-hour ride to Budapest or a 3-and-a-half-hour ride to Prague from Bratislava. With quality transfer companies in Europe, the world is your oyster.
Just remember that Europe is full of different cultures and customs, so do not be surprised if things are done a little differently than they are at home. Once you have your itinerary planned out, you need to research the best time of year to travel to each country based on weather and crowds.
How to Minimize Worry
Traveling to Europe can be expensive, so make sure you know roughly how much money you will need for things like accommodation, food, activities, and souvenirs. Look for ways to save money where you can, such as booking flights in advance or taking advantage of discounts for students or seniors.
Bring only the essentials with you on your trip, and leave room in your suitcase for souvenirs! Avoid bringing valuables with you if possible, as they could get lost or stolen while you are away.
Make sure you have all the necessary travel documents in order before you go. This includes your passport, visa (if required), travel insurance, and any other documents required by the country are visiting.
Planning Your Trip
When it comes to planning a worry-free vacation to Europe, the best place to start is by doing your research. Read up on some travel tips and advice from other travelers, as well as online forums and blogs. This will help give you a better idea of what to expect and how to go about planning your trip.
Once you have a good understanding of what you need to do, start making a list of all the things you need to take care of before you leave. As you go through each item on your list, make sure to tick them off so you know that everything is taken care of. Once everything is ticked off, then you can start relaxing and looking forward to your trip.
One final tip for planning a worry-free vacation to Europe is to make sure you have comprehensive travel insurance. This will cover you for any eventualities during your trips, such as lost luggage or medical emergencies. With comprehensive cover, you can relax and enjoy your vacation knowing that you're protected against any mishaps.
Do Not Be Afraid to Try Things!
When you arrive in Europe, make sure to get a good map of the area you plan to visit. This way, you will have a general idea of the lay of the land and you might feel more confident to wander a little from the beaten path.
Moreover, when it comes to food and drink, do not shy away from new things! European cuisine will be different from what you are used to backing home, but that is part of the fun. Remember that Europeans are generally quite hospitable and will be happy to accommodate any intolerances and allergies you might have.
Planning a worry-free vacation to Europe is possible if you take the time to plan ahead. By researching and budgeting for your trip, planning your route carefully, booking flights, hotels, and transfers in advance, packing smartly, preparing documentation such as visas and insurance, and reading online advice, you can have a successful European vacation without worries!
Remember to make a list of essentials to pack and book before your trip, and check them off when they are done. Follow these tips and do not forget to be open to trying new foods and drinks and you will have a great time.