HERE'S YOUR 8-STEP ITINERARY TO HAVE A GREAT STAY AT PIGEON FORGE
If you've never had the chance to visit Pigeon Forge, TN, you owe it to yourself to go!
It's deep in the Tennessee mountains, so it's a great place to get away from the hustle and bustle of city life and unwind and recharge.
Additionally, it is a bustling tourist destination with everything from strange exhibitions and live shows to world-famous amusement parks and nature hikes.
More so, it is close to the Great Smoky Mountains National Park, meaning you will get the chance to reconnect with Mother Nature while having the time of your life.
Since there is a lot to behold and do, you're probably wondering how you can make the most of your trip to Pigeon Forge while visiting all the best places around.
Well, there are, of course, plenty of things to do in Pigeon Forge, regardless of the type of vacation you want to enjoy. However, you can do a couple of things to ensure your trip doesn't end in a disaster.
Here's an itinerary that will help you dive into the fascinating activities and places of Pigeon Forge according to plan: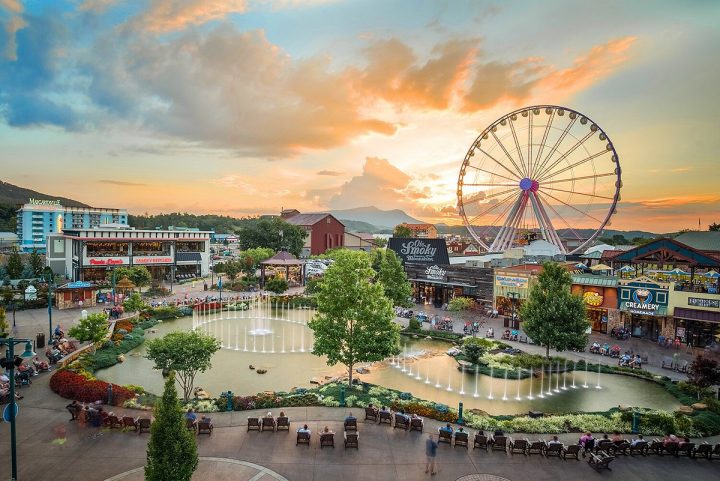 1. Purchase combo tickets for shows
Pigeon Forge is known for holding various types of live shows for audiences. If you want to see some fabulous dinner spots and are a fan of theatre, you're in for a treat.
There are various kinds of shows in pigeon forge for you to explore. You have to purchase a Hatfield & McCoy Dinner Show Ticket and ask for a discount on your choice of shows.
The Smoky Mountain Opry, Magic Beyond Belief, the Comedy Barn, and the Blackwoods Morning Variety Show.
2. Dollywood 
You've probably heard of Dollywood if you've been researching Pigeon Forge. It's one of the biggest tourist attractions in Tennessee, and it should be on your list of things to do in Pigeon Forge.
It was created by the renowned country singer Dolly Parton. Dollywood, which spans nearly 300 acres, combines several different experiences.
The amusement park features tilt-o-whirls and roller coasters, while the water park features slides, splash pads, and pools.
The resort offers luxury suites with views of the mountains. The museums, shops, and music halls will keep you entertained for hours.
There's even a full-size steam train to transport you from one location to another! So don't forget to visit Dollywood to seize your vacation by the horns and truly appreciate everything Pigeon Forge offers.
3. You don't have to be an outdoorsy person to enjoy the park 
The Great Smoky Mountains National Park is also located in Pigeon Forge; it is America's most visited national park!
While over 800 miles of beautiful walking paths in the Smokies, you don't have to be an athlete or even adventurous to enjoy the park.
One of the best ways to enjoy the area's lovely views without leaving the comfort of your vehicle is to go on an auto tour.
Scenic drives such as the Newfound Gap Road, the Roaring Fork Motor Nature Trail, and the Cades Cove Loop Road offer breathtaking mountain views.
Moreover, a picnic in the Smoky Mountains is yet another great way to enjoy the park's natural beauty without trying to break a sweat.
4. Don't forget to try the Pancakes. 
Pigeon Forge is the United States' pancake capital! The Smokies have become a gathering place for flapjacks for reasons that are still unknown.
You'll see a seemingly unending variety of pancake houses where you turn on the Parkway.
During your first visit to Pigeon Forge, TN, we strongly recommend ordering a tall stack of poofy hotcakes at one of the area's fantastic breakfast eateries.
5. Forbidden Caverns
Many people are unaware that Tennessee is home to thousands of caves, and it has the most caves of any state in the United States.
When you visit the Forbidden Caverns, you can see them for yourself. The Forbidden Caverns, situated beneath the Smoky Mountains, are a channel of underground caves that visitors can discover with the assistance of a tour guide.
From seeping stalagmites to twinkling underground steams that move between the rocks, you'll see it all. Some caverns have even been outfitted with stereo sound and lights to create a spooky atmosphere.
Another advantage of the Forbidden Caverns is that they maintain a temperature of 60° despite the weather outside.
So if you're looking to cool off on a hot summer day, the Forbidden Caverns will be as cool as fascinating.
6. Visit the Space Needle in Gatlinburg 
The Gatlinburg Space Needle offers some of the best views in the area. The Gatlinburg Space Needle is a 407-foot observatory that provides spectacular views of the Smoky Mountains and Gatlinburg.
Simply take the glass elevator to the top and take in the stunning views! Arcadia, Gatlinburg's most famous family fun arcade, is located beneath the Space Needle.
After admiring the scenery, enjoy more than 100 games in the two-story amusement center!
7. Drive a go-kart 
If you're looking for adventure and a thrill, one of the many go-kart tracks in the Smoky Mountains is for you. Riding go-karts is one of the most popular and fun things to do in Pigeon Forge.
The Track, Xtreme Racing Center, and the SpeedZone Fun Park are the best places to ride karts. They all have their go-kart tracks that will make you feel like a racing driver!
8. SkyLift Park in Gatlinburg 
SkyLift Park, with some of the most extraordinary and beautiful views in the city, was the first all-year picturesque chairlift in the South and has become a tourist attraction.
The SkyLift transports you 500 feet to the top of Crockett Mountain. When you arrive, the SkyBridge, which is 680 feet long and has scattered glass floor panels, will be the longest pedestrian suspension bridge in the country.
Conclusion
So that concludes our Pigeon Forge itinerary. You can count on this region's gorgeousness to change you, its deep-seated Southern culture to make you feel at home, and its destinations to inspire you.
Keep in mind that the information above was just the ticket; you have yet to explore all the beautiful and unique activities in Pigeon Forge once you get there.
Also, the fun is never-ending. You can enjoy nearly any outdoor activity, including rock climbing, fishing, kayaking, horseback riding, go-karting, etc. You are bound to have a blast.
So start packing; many adventures and fun times at Pigeon Forge await!