Hanging out in Historic St. Augustine, Florida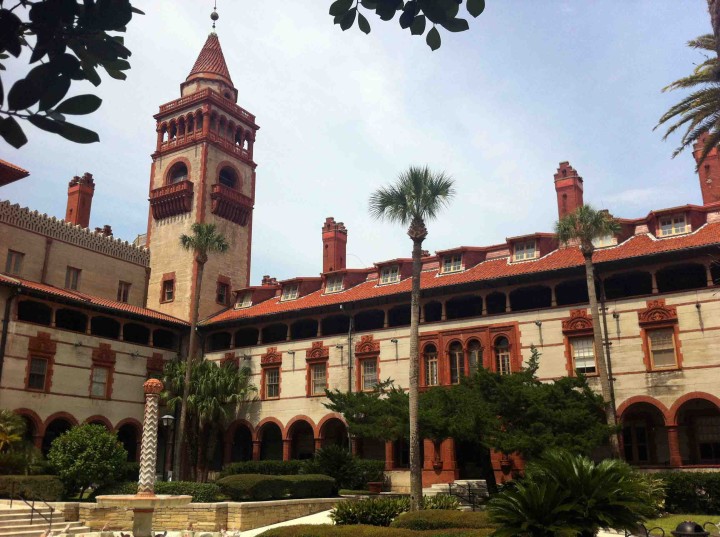 Greetings,
What a day today has been so far; it started with a biplane ride over historic St. Augustine and I filmed it so stay tuned for that in the not too distant future. For now, we'll discuss hanging out in historic St. Augustine on a busy Saturday in the middle of summer. The place was quite packed with interesting characters from around the world but they were pale in comparison to the characters who call this area home.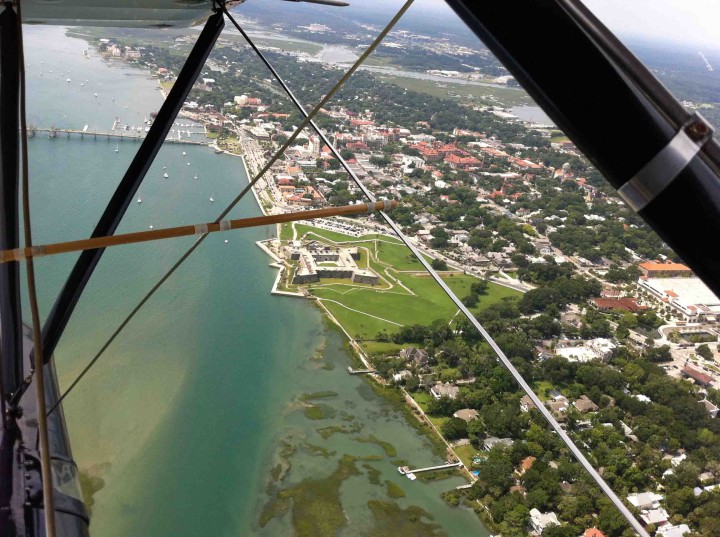 We started with lunch at Meehan's Irish Pub and dined on their top patio. It features servings fit for a family and a great view of the Bridge of Lions; I had the catch of the day and recommend it. Not long after that it was time to hit the streets and wander around snapping shot and soaking in the scene. St. Augustine was discovered in 1565 by a Spanish admiral named Pedro Menéndez de Avilés. It's known for a few things including being the oldest European established settlement and port that has continuously been occupied and operational.
Before we get into things, I want to mention that I love the Spanish moss everywhere, it's just beautiful and the city is filled with lots of old growth trees which add much character. We went for a stroll after lunch which started on Aviles Street before making our way St. George Street which is the main walking street in the city and a real hub for the historic district. Once there we visited the Colonial Quarter for a brief history of the area and some sangria, delicious.
A few things I learned which I found quite interesting from a gregarious guide named Grimm is that all the citrus fruits we have in N. America came from the Spanish and it all started in St. Augustine. Also, during the American Revolution, St. Augustine became the last stronghold of British Loyalists. It seems like the area was controlled by the Spanish for 200 odd years, the Brits for 20 odd years before going back to the Spanish and we all know where it stands today. It has a distinctly different feel to it than Ponte Vedra where I'm staying; I wish I had more time to explore and do some deep sea fishing which I heard is incredible.
Without a doubt my favorite part of the area was the once Ponce de Leon Hotel (see top photo) that was built by Standard Oil co-founder and one of my new idols Henry M. Flagler. Besides oil he was also vital to the development of the areas railways. He came down to visit and couldn't find a hotel he liked so he decided to build a playground for the rich which cost about a million dollars back then. It also took roughly 1.5 years to build with 700 people working around the clock. To call the place opulent would be an understatement, even most of the glass is from Tiffany & Co.
The hotel was only open for three months of the year and cost roughly $5000 a night in today's money. The catch is you had to rent it for the entire three months so you can imagine what types of characters used to frequent the facilities. Across the street was the Alcazar Hotel which was more of a sports facility for the main hotel but also had several rooms as well which weren't cheap but most certainly not to the standard of the flagship. Golf was the primary pass time for many of the guests and most arrived via their own private rail cars; pretty cool.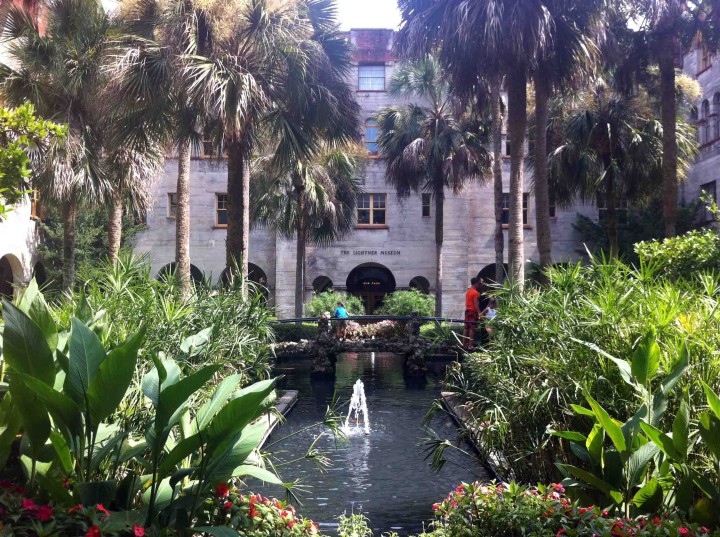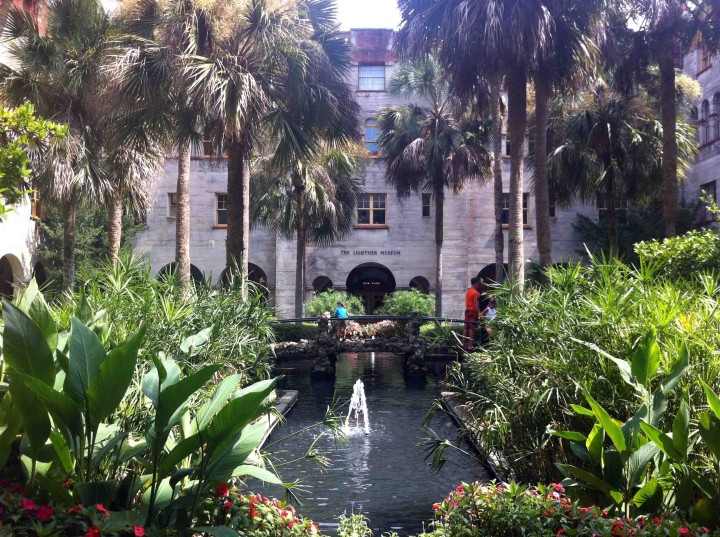 The building is out of this world. It was the first poured concrete structure in the USA and today has been turned into Flagler College.  Part of the old Alcazar Hotel has been transformed into the Lightner Museum which is considered by some to be the Smithsonian of the south; the jury is still out on the verdict for that one though. The whole city is quite charming and as I mentioned in the opening paragraph, just oozing with character and lots of personalities. There is also something for everyone as I could see all sorts of family attractions, high end hang outs as well as solid dive bars for those of us who like to take a walk on the wild side from time to time…
Finally there is also the Castillo de San Marcos which was the final of nine odd forts built by the early settlers. In a true twist of irony, all the preceding forts were built with wood and finally they decided to go with coquina which is the closest thing they have to stone around here. Once that was complete, the pirates never came back; go figure?!
I'd go on as this post is flowing like fine wine at a wedding but I believe I've said enough for my short stay.
In closing, I'd like to thank Florida's Historic Coast for a most memorable experience.
Tips hat,
P.S: If I had more time, I'd love to have a pitcher or so with good company at The Mill Top Tavern across from Castillo de San Marcos.