Guide to Edinburgh Hotels
Ah, Edinburgh, Scotland's capital city, the center of culture, art, architecture, and history. If you were to close this page right now and look up "top tourist hotspots in Scotland", no doubt Edinburgh would be top on the list. This city is a blend of the old Gaelic traditions and the newer Celtic practices. This is readily seen in sights such as the Royal Mile, Edinburgh Castle, and Newtown.
Naturally, there are millions of people streaming into Edinburgh each day to enjoy all it has to offer. However, if you're going on a trip to Edinburgh, you'll need a place to stay, and that place could make or mark your Edinburgh experience. That's why we've compiled a list of Edinburgh hotels that perfectly balance quality and affordability.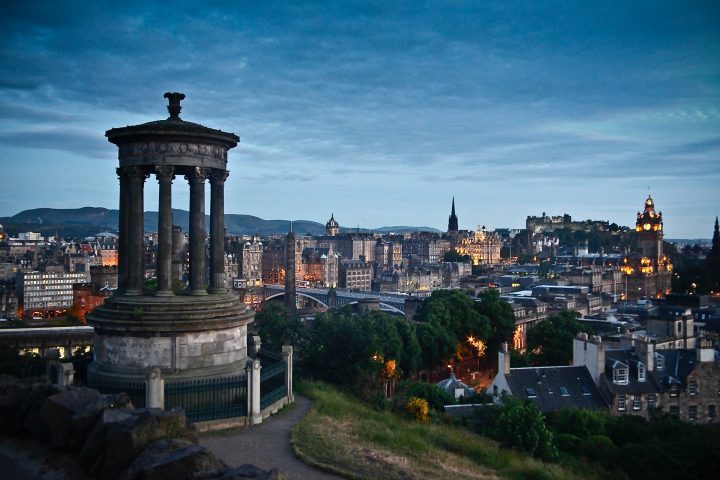 Kings Manor Hotel
Kings Manor Hotel is nestled in the Eastern suburbs of Eastern Edinburgh. As a first-class hotel, it offers free Wi-Fi, spa treatments, a full-length pool, a private car park, to name a few. This hotel also prides itself on its accessibility to all; that is why it offers disabled rooms and welcomes pets of all shapes and sizes.
Due to its prime location, the city center is just a ten-minute journey away from the Kings Manor Hotel, and public transportation is readily available. The hotel boasts 95 rooms and 100 parking spaces, and a room goes for as low as £45 or $63.
Royal Scots Club
This hotel is a mix of a prototypical country house hotel and a warm club atmosphere. For this reason, it's widely regarded as one of the Scottish capital's finest hotels. Don't let its 3-star rating deceive you, this establishment will provide you with an experience like no other.
Its focus is more on quality than quantity, and that is why it offers just 27 bedrooms. Each occupant is treated better than royalty, and customer service is the hotel's number one priority. It is also family-friendly and comes fully equipped with lifts and free Wi-Fi.
In each room can be found a television, an iron, a hairdryer, a telephone, and various toiletries. Nearby attractions include Holyrood Palace and the National History Museum. A room goes for as little as £31.38 or $44.
Hotel Du Vin Edinburgh
Constructed in 1743, this magnificent stone structure hints at a long and rich history spanning centuries. It is located right between Holyrood Palace and the even more famous Edinburgh Palace. Hence, right off the bat, it stands at the intersection of Edinburgh's old history and its modern one.
With 47 rooms, this is no small hotel. Hotel Du Vin Edinburgh comes equipped with free Wi-Fi, disabled rooms, lifts and welcomes pets onto its grounds. Whether you need something as small as a queen-sized bed, or something as large as a studio suite, the hotel has all that's needed to ensure you have a wonderful stay.
Other noteworthy locations close by are the National Gallery of Scotland, the Royal Mile, and the Scottish Parliament buildings. You can get a room here for as little as £73.50 or $102.