Caernarfon Castle & Zip World in Wales
Good day!
I'm writing this from Abergele which is a quiet spot in North Wales after a busy and beautiful day. received Welsh lessons and saw Caernarfon Castle which is arguably one of the best preserved castles I've seen anywhere in my life.
I also visited Llanfairpwllgwyngyllgogerychwyrndrobwllllantysiliogogogoch which is 58 characters long and yes, the longest town name in all of Great Britain. If you liked that fact, you'll enjoy these fun facts about Wales.
Following that I went to Zip World which is Europe's longest zip line at over a mile long and reaches speeds of ~100mph; indeed! Finally, I enjoyed a really nice Welsh sunset from the west coast of Llandudno. Yes, it has been a great day!
First thing this morning I took an hour Welsh lesson at Nant Gwrtheyrn which couldn't be in a more scenic location. My teacher was a real treat and I believe I learned quite quickly. By the end of our brief lesson was I saying "bore da" to everyone I saw and know a few other terms. The term 'bore da" means good morning in case you were wondering. I think with the proper coaching I could become more proficient but just knowing a few basics is fine for my current needs and enjoyed using what I learned throughout the day.
Following this I made my way to Caernarfon Castle which is seriously out of this world. The other Welsh castles I've seen are all wonderful in their own right but this one was on another level; it's in great shape and simply stunning. It has 10 turrets which reach high in the sky and climbed a few for great views of the surrounding area. This beast of a castle took 50 years to build as the territory was incredibly hostile. That's a long time and supposedly being stationed there wasn't too fun; makes sense, yes?
If you're into castles, North Wales is basically one big candy store with dark green carpets. I've seen a half dozen or so now and that's simply the tip of a turret as there are ~640 odd castle sites which is great as it means I have more to explore. I also strolled around the town afterward and stopped in this little cafe whose name I dare not pronounce and had a wonderful lunch before it was time to head off to a town with the longest name in all of Great Britain. It's so long and complicated that lots of people from Wales can't even pronounce it; that's a fact.
The town with the longest name in Great Britain is Llanfairpwllgwyngyllgogerychwyrndrobwllllantysiliogogogoch; now try and say that a few times fast or even once realistically. Welsh names are known for being descriptive and well, this is no exception. The full meaning is "Saint Mary's Church in the hollow of the white hazel near the rapid whirlpool and the Church of Saint Tysilio of the red cave". On the video I made for the day I say it out once but I'm sure I butchered it. That said, just glad I managed to say it as it's by no means easy.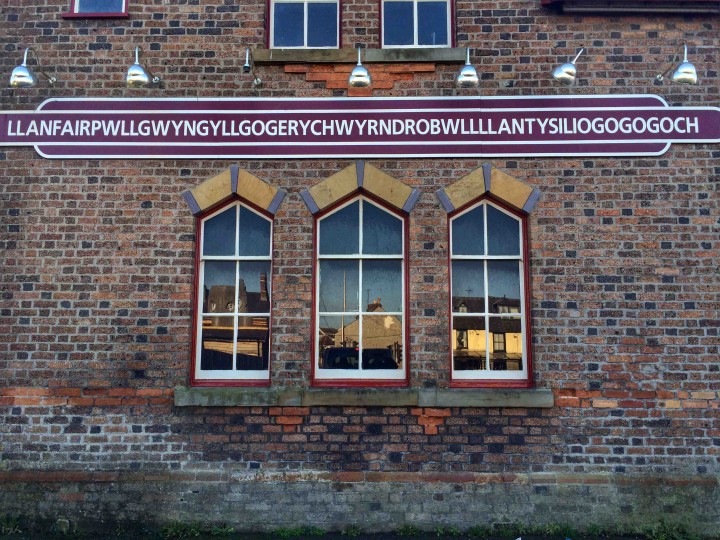 From there it was time to visit Zip World which is the longest zip line in Europe at roughly a mile long and the fastest in the world reaching speeds up to ~100mph. You start off with a smaller zip line which is basically a training run and a way to get you warmed up for the main event. After that you take a big truck fit for the mines to the top and get a healthy dose of adrenaline. I've done a few zip lines in my time and this was unlike anything else. You're miles high and moving faster than you'd imagine.
It was a beautiful day with little wind so perfect for the zip lines. Everyone who went with me also had a great time from the looks of things and if you're looking for something a little different this could most certainly be it. The whole thing is fun but once you pass over this lake of sorts you really start flying and since you're coming down from a mountain the views are unreal. You will have a pouch in your gear so definitely bring your smartphone as you'll want some photos along the way; trust me…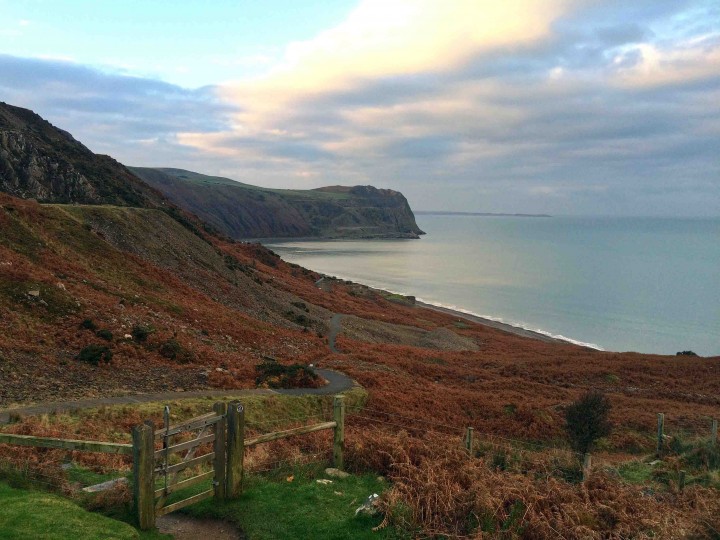 The lamb chops above are from dinner tonight The Kinmel Arms and they were fantastic; all the lamb in Wales is for that matter. I've basically eaten lamb daily and sometimes for both lunch and dinner since I arrived. I've become spoiled with lamb and I have a feeling that next time I have it I won't be so impressed. It's hard to beat in terms of freshness when your meal is coming from a few pastures away…
Tips hat,
P.S: The sunset was from Llandudno this evening and I'm going to really miss North Wales.