Talking to Strangers: Breakfast with the Businessman from Moscow
A couple weeks ago I talked about going with your gut in order to avoid bad or potentially life threatening situations when traveling; this week I wanted to talk about when those feelings can lead you to good things.
Let me tell you a little story.
It all began on a cold and dark Monday morning in Chisinau, Moldova. An overnight bus from Romania dropped me off at Gare du Nord around 5:30am. Of course I had no plans and subsequently nowhere to go so I did what every self respecting American abroad would do. I headed for McDonald's. I figured I'd hang out there, grab some breakfast, wander around Chisinau for the day, and either stay the night or head back to Odessa later that evening.
Even though it was my third time in Chisinau within a 2 month period, I was perhaps a little too overly confident with my "plan". Not only was it approaching 6am, but it was also pitch black and completely empty on the streets. If I can say one thing that I've learned about Chisinau it's that it is not a morning city. There was nothing open before 7am, and unfortunately that included McDonald's. It was not a pretty sight the moment I realized that although all the lights were on and there were about 10 employees hanging around inside doing nothing, it didn't open until 7am. Exactly one hour. I just sat on the most uncomfortable and boring bus known to man for 10 hours, awake the entire time. Seriously, what could I do to occupy myself for one more?
Well the powers above answered that question pretty fast in the form of a very drunk businessman from Moscow named Radion. Also there seeking a capitalist shelter to keep him warm and fed after an intense night of partying in Chisinau, I watched as he banged on the doors and even flashed money to the people inside to let him in, but to no avail.
Not wanting to talk to anyone after such a rough night on a stifling hot bus, you can imagine what kind of attitude I was packing as soon as he started trying to initiate a conversation with me in Russian. Despite my wishes for him to just go away, he proceeded to invite himself to sit at my table and tell me his life story. Apparently he had just arrived to Chisinau the day before to spend a few days with an old friend from school. I was not 100% clear on how/why this happened (bear in mind he spoke not one word of English and my Russian, well it's not the best), but in the midst of partying at some club, his friend took off to go home to his wife and kids with Radion's belongings in his car and that's how he ended up stranded in the center with nothing but money in his pocket. He wanted to check into a hotel but since his passport was in his suitcase, no place would let him.
This is when he had the brilliant idea that I should use my passport to check him into a hotel. Then I could leave my bag in his room while he slept and walk around the city like I had told him I was thinking about doing. RIGHT, BUDDY. As if that proposition would do anything to make me feel more comfortable about what was happening. Of course I said "no way" and just kept counting down the milliseconds until the doors opened to McDonald's. I also decided and made clear that at this point I just wanted to get the hell out of Chisinau and back to Odessa, ASAP. I really didn't need any more strange experiences with that city.
The next 40 minutes was a pure test of my patience (and knowledge in Russian) as he spoke literally nonstop about what he did, what his friend did, about how hard life was in Moldova compared to Russia, about his kids, how he was now divorced, etc. Even though I so badly wanted to hate this guy for barging into my life at the most inconvenient time, I slowly began to realize that he wasn't the creepy, drunk Russian dude I had initially thought. No, he actually seemed like a very nice person who was truly just down on his luck in Chisinau… just like me.
Then he started calling me a "champion". He said he couldn't believe I had the courage and stamina to travel alone around these parts, and that he admired the way I lived my life. Apparently flattery can go a long way with me because before knew it, I was inside McDonald's eating a full meal of food with him and agreeing to help him get a hotel room with my passport.
I'm sure at this point some might be thinking "You are absolutely insane"…and yes, yes, maybe I am. But I literally had nothing else to do but sit there with my suitcase (again) and wait another hour and a half for the first bus back to Odessa. Plus, he bought me a cappuccino, a breakfast sandwich, AND a hash brown. I love hash browns.
So we hopped in a taxi and headed for "the cheapest hotel in Chisinau where we could get a room right now". I can only imagine what the driver was thinking about this situation. I don't even know what I was thinking about this situation except that…I felt safe. All of a sudden it went from me sitting completely alone outside McDonald's trying to fend off this creepy Russian dude, to me driving around town with my new friend Radion searching for an acceptable place for him to stay. How does that happen?
Anyway, we finally get dropped off at this place pretty far from the center and attempt to go inside and check in. Believe me when I say it was one of the shadiest "hotels" I have ever seen. It was more like a commercial office building complete with a water cooler in the hall and strange doors that most likely led straight to the gates of hell. And it was fully booked! Wow.
So we take a seat, make some jokes about the place, and wait for about 20 minutes as the receptionist tried to call around and find another place for us to go. No luck, everything was booked. At this point Radion was becoming very apologetic for dragging me all the way there and wasting my time but I assured him it was fine. I could always catch a later bus if we didn't find him something before the first one left.
He wouldn't accept that answer though. I think he saw the exhaustion in my face and realized that maybe he was searching for a lost cause by that time. His friend would surely be awake and able to pick him up in the next hour or two. All of a sudden his mission turned from getting a hotel room to getting me off to Odessa safe and sound.
And that he did. We finally made it to Gare du Nord, just 10 minutes before my bus left. He walked me in to help me buy my ticket and made sure I got a window seat towards the front. He made me promise to text him as soon as I made it back home. He even waited and watched as my bus pulled away.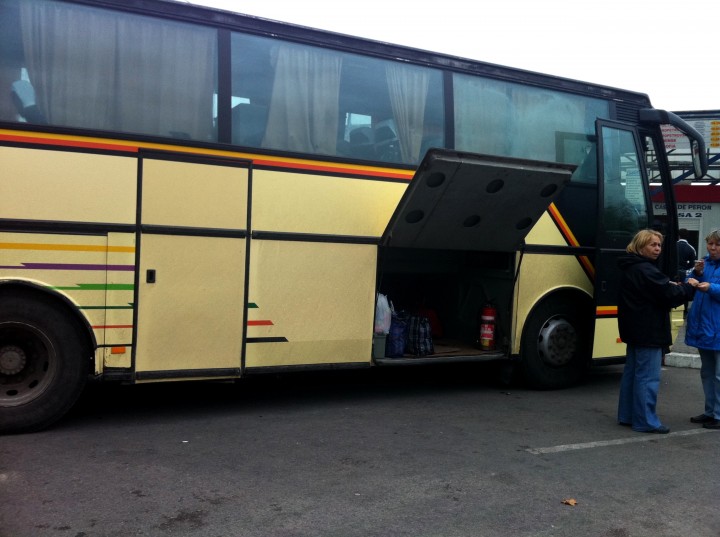 In the end, this isn't a story about McDonald's, Chisinau, or shady hotel rooms; it's about forming unlikely friendships in the unlikeliest places and one of the most meaningful aspects of travel in my opinion. It's also about giving people the benefit of the doubt so long as you have a good feeling about it. I could have blown Radion off big time but instead I chose to trust that he was a good person; as a result, my cold and dark Monday in Chisinau turned into one of the warmest and brightest memories from my travels thus far.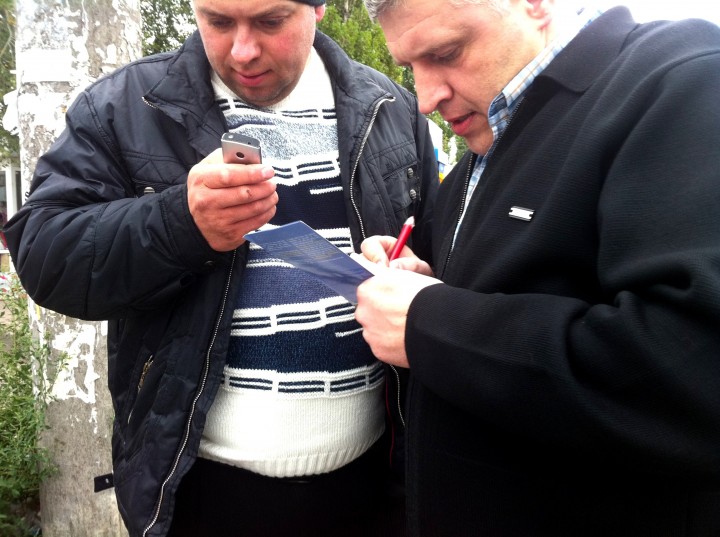 This one is dedicated to you, Radion.