Enjoying the world's best luxury beach resort destinations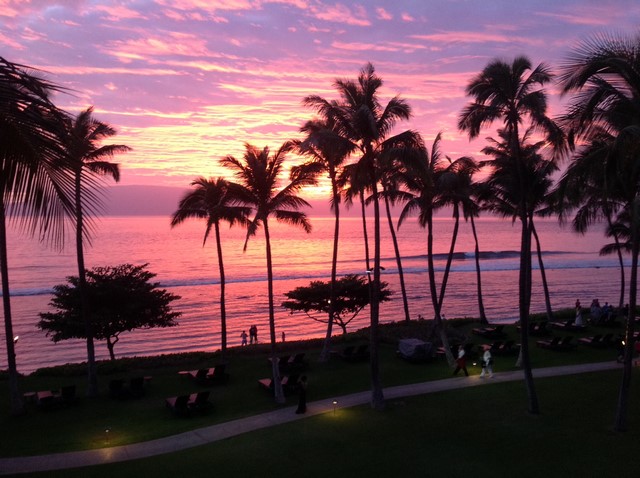 Many of us have lives at home that are engaging and filled with meaning, but at some point, we all need a break. At this time of year, the weather and dwindling light makes us want to get away even more, as the lack of sunshine and warmth starves us of melatonin and Vitamin D.
There is nothing in my mind that can help recharge your batteries quite like a trip to a luxury beach resort. With plenty of gorgeous destinations around the globe, it is simply a matter of picking a place that resonates with you, setting aside a week in the dark depths of winter, and booking a flight to the paradise of your choice.
If you are having trouble deciding, there are three places that occupy a special spot in my heart. Below, we'll discover them together…
Riviera Maya, Mexico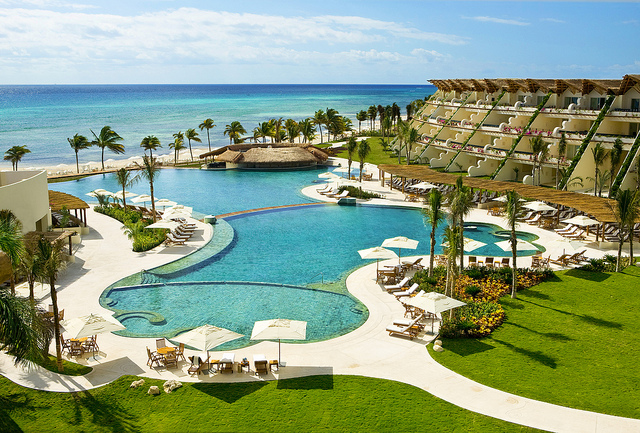 In my mind, there are few beach resort destinations in the world that are as hot as the Mayan Riviera right now. Situated along the Caribbean coast of Mexico south of Cancun, it is a place where perfect white sand beaches, the aquamarine waters of the Caribbean Sea and dense jungle stretches into the horizon in three separate directions.
If you are looking for amenities, Cancun and Playa del Carmen have all the shopping, taco stands, and fun bars you'll need to have a fulfilling vacation.
A great opportunity for quality recreation is to buy or rent a bicycle, the only thing left is to choose the right bike for you.
In these settlements and in secluded compounds further down the coast, there are all-inclusive resorts that endeavor to redefine what five-star decadence means with every passing year.
While it is a treat to stay at any of these places on holiday, the idea of staying longer in these luxurious abodes is a thought that often lingers in our minds.
Purchasing a timeshare makes this possible, as many resorts in the Mayan Riviera offer these suites. However, don't buy timeshare from an agent. Instead, I recommend getting in via the resale market, as the prices are much more affordable via this avenue.
The Maldives
Another dream destination for beach lovers worldwide is the Maldives. A coral island archipelago stretching for hundreds of kilometres south of Sri Lanka in the tropical Indian Ocean, there are hundreds of perfect islets, each with a smattering of coconut palms and consisting of sand as white as powdered sugar.
Many of these resorts sit out over shallow lagoons on a network of overwater platforms, leading to a bungalow that will allow you to enjoy to sunbathe, swim, snorkel, and drink in amazing views without having to leave their confines.
Some of the pricier villas have personal infinity pools, where you'll want to plant yourself for each sunset during your stay. There are 1100 islands and endless things to do in the Maldives but you'll still be glad with your choice.
With amenities that vary considerably from one private island to the next, you'll want to do some in-depth research before slapping down your credit card, so be sure to take your time and have fun with the planning process.
The Hawaiian Islands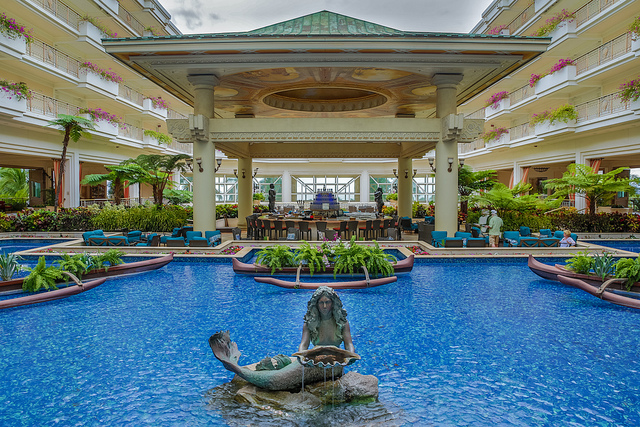 If you don't want to leave the confines of the USA on your next beach holiday, there are plenty of luxury resorts that can be found across the Hawaiian Islands.
From highrise hotel resorts on the sands of famous Waikiki Beach in Honolulu to the spacious properties that can be found on the more remote island of Kauai, there are options for every taste and budget across this paradise archipelago.
With eight major islands to choose from, you can have a completely different vacation depending on where you go.
For instance, the Big Island of Hawaii offers coffee plantations and the chance to watch one of the world's most active volcanoes do its thing, Oahu offers big city attractions and its North Shore has breaks that host the world's best surfers, and Kauai offers waterfalls and deserted beaches along its mountainous shores.
Wherever you go, resorts that offer top shelf amenities and service can be found, making your holiday here one that is truly relaxing.
Below is a quick FAQ about Timeshares for those of you that are interested.
What is a timeshare?
A timeshare is usually one or two weeks of vacation time per year at a resort, hotel or condo. When you buy a timeshare, you are usually purchasing partial ownership in a vacation property. So, you'll own one or two weeks of a unit in the resort, hotel or condo and other timeshare owners will own the remaining weeks.
Depending on the timeshare, you will either be fixed into one specific week each year or you will be able to use your week at a different time of the year each year that you own. This is the difference between a float and fixed week timeshare.
Newer timeshare products have evolved into points. You can buy timeshare points for brands such as Marriott, Hilton, WorldMark etc. and use these points at any of the resorts within the brand's network. This adds flexibility to the timeshare product so you don't have to stay at the same resort each year if you don't want to. Additionally, timeshare exchange companies such as RCI and II allow almost all timeshare owners to exchange their timeshare with other owners at different resorts around the world for a small fee.
So, even if you don't own a timeshare points brand such as Marriott, Hilton or WorldMark, you will usually have the option to exchange your timeshare for a different location through RCI or II. 
If you have also encountered a financial turmoil and cannot pay you timeshare anymore, do not be worried as  Wesley Financial Group is Outstanding in helping you make your timeshare cancellation easy and reliable so that you will feel satisfied with the result.
What is a resale timeshare?
A resale timeshare is basically a "used" timeshare. Timeshares sold through the resort directly are typically marked up by about 50%. This markup covers the resort's staff overhead, marketing fees and other operational costs. When a timeshare is bought on the resale market this markup disappears because you are buying directly through an existing owner. Every timeshare is different, but it is always a better deal to buy or rent a timeshare on resale market than to buy directly through a resort?
Where can I buy Timeshare?
Timeshares began in Switzerland in the 1960s, but have since expanded to the rest of the world. For some of the most luxurious resorts in the U.S. look for a Hilton, Hyatt or Marriott timeshare. In Mexico, the Vindanta timeshare brand is one of the most luxurious.
Why Would You Want to own a Timeshare?
Timeshares are a great option for any large group that appreciates privacy in their accommodation when on vacation. This is because most timeshares offer at least one private bedroom. Additionally, many timeshares come equipped with a kitchen. This can help save everyone some money on dining out costs.