Australia Day on the Sunshine Coast
Good day,
I had the pleasure of experiencing my first Australia Day yesterday on the Sunshine Coast of Queensland, Australia. It was a fun filled day and I think I really got to sample a slice of Aussie life; it reminded me a lot of Canada Day as all the Aussies I met were as proud to of their home land as we Canadians are of ours.
It started at Aussie World to watch some "Dunny Races" which are basically an outhouse aka a dunny being raced up a hill. You have one person who from what I saw is usually a small girl sitting on the dunny and then four brutish men providing the muscle to make this thing move. People race them and the all the glory goes to the winner; indeed.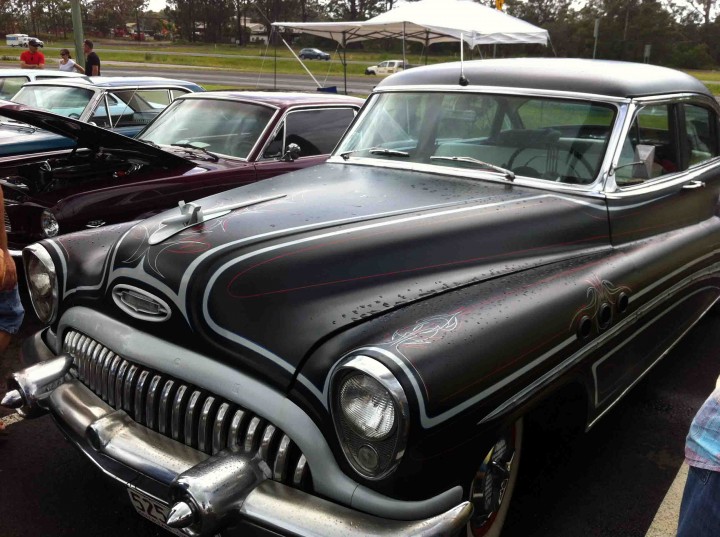 Aussie World was cool and it had rides for people of all ages from the little guy to big guys like me. I did a quick tour before watching the Dunny Races and even took part on one of the rides. Besides that, on Aussie Day it seems everyone with an older vintage ride of some sorts shows it off; saw a few slick rides I'd love to drive and I'm not even a car guy.
While there, I also stopped in at the Ettamogah Pub which is famous for it's own craft beer bearing it's name as well as a their signature steak which is a 400g rib eye. I had it cooked rare and it was beyond delicious as well as a very filling lunch. I'd be lying if I told you I cleaned the bone but do believe I put up a valiant effort.
After this it was time to play Twin Waters Golf Club at the Novotel Twin Waters Resort. I met a gent named "Bog" who is a local to the Sunshine Coast and a classic gentleman. We basically had the course to ourselves which was incredible and we finished 18 holes in just over two and a half hours.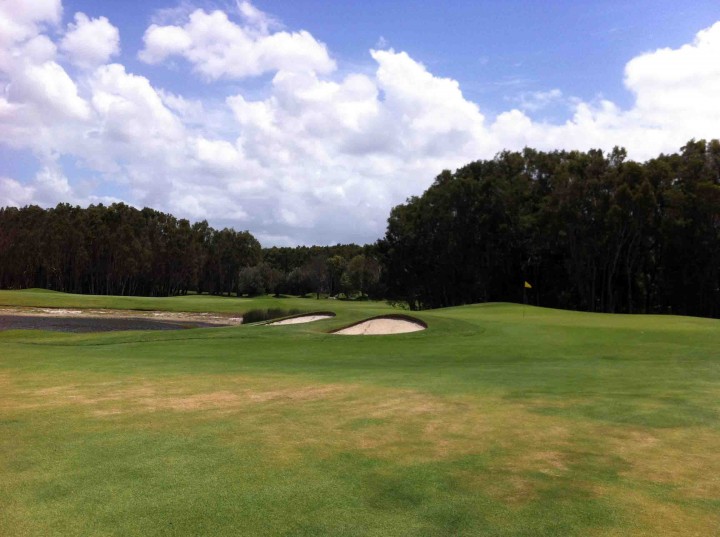 The course was in excellent shape and the greens rolled true and were slick. There was a fair amount of water on this course and the biggest issue was the wind. Not so bad walking around but when you saw the tops of the trees it gave you an idea of what you were up against.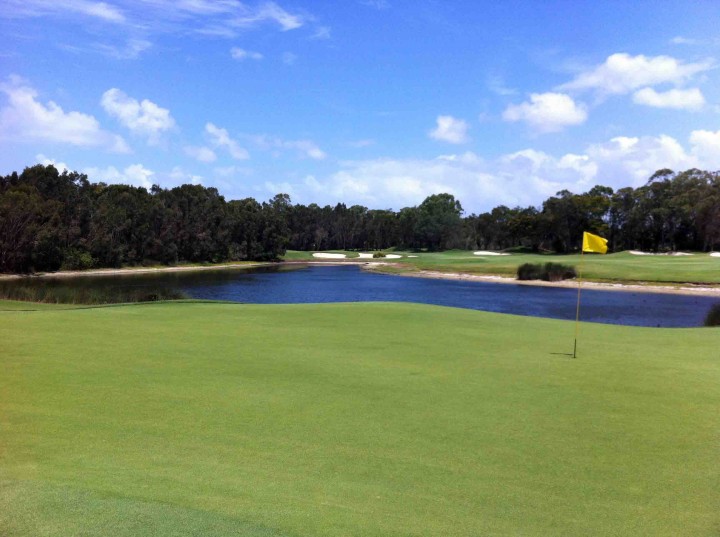 A rather open course so even those with less than a dialed in driver can still score well. That said, the greens are lightening fast as I alluded to earlier and it's very possible to hit the perfect(ish) shot and have it roll off the back. It's also very well protected with bunkers; a fun course and the driving range is into a lake!
Afterwards I rolled with my new friend "Bog" to Sunshine Beach where we met up with his wife and kids for a pint at Surf Club. This is also where my friend from Little Corn Island lives and works so we met her there too. After a pint or so I said good day to my new friend and walked up the hill with an old one.
Sunshine Beach is a small one strip town but that strip has everything. We went out for dinner and I ordered a 250g sirloin with prawns; it was delicious. Afterwards we worked our way back stopping in another quiet bar. It was rather laid back and most of the action was in Noosa which is a short(ish) cab ride away. We just hung out in Sunshine Beach meeting some randoms and having a laugh; good times. The Sunshine Coast is a lovely place and no surprise home to some of the best beaches in Australia.
It was a busy Aussie Day and consider myself lucyk to have been here to experience it. Should I return one day and be fortunate enough to see another; I plan on getting in touch with some of my new friends from the Sunshine Coast and throwing shrimps on the barbie while listening to Triple J as I believe the rest of the country was doing.
In closing, huge thanks to Tourism and Events Queensland for their hospitality; having an amazing time getting to know Australia.