Day at Almara Beach Club in Montenegro
Good day,
I've been hanging out in Budva lately because I'm in no mood to leave. I got a good deal on a sweet apartment in the core of the old town and I'm getting down to business as I find this place inspiring on numerous levels. Through my late night activities I met some fun Montenegrin ladies living in New York but here on vacation and they were kind enough to invite me to a day at the Almara Beach Club with them; obviously I said sure and we were off…
The Almara Beach Club is located in Lustica Bay which is ~30 minutes or so from Budva by car. It's pretty tricky to find so don't be shy to ask people along the way. If you're driving, you'll get to a roundabout where you go right to Kotor, straight for Tivat and if you take a left; you're on your way to Lustica Bay. I really liked the place because I had great company and the scene was sweet. I'd describe it as socially intimate because it wasn't too big or too small and laid out in a way that interacting with other guests was easy should one be so inclined.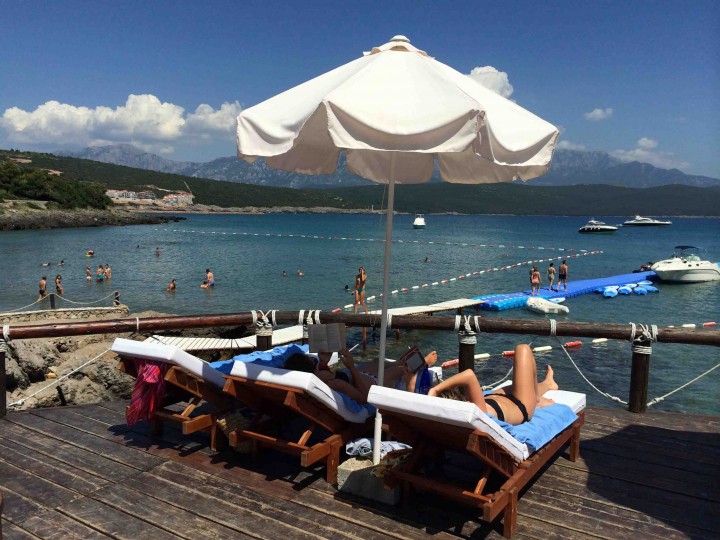 It's got a nice swimming area and these two docks floating further out where you can climb up to take a rest and catch some sun. One of them had a bar but it wasn't operational as of yet; still cool though. The water was crystal clear and beyond refreshing; nice combination on a hot summers day. You can rent beds and everything else you'd want at a beach club. I will note that you're better sticking with wine or beer though; the cocktails seem completely devoid of any liquor and priced out of the ball park compared to the other alternatives. Also, the freshly squeezed orange juice was next level.
Below are more photos, I'd go on but talking about the beach just reminded me that it's time for my daily swim at that small beach near Astoria & Avala Hotel just on the outskirts of old town. I really like that beach because it's busy and oh so close to where I'm staying but more on that later, perhaps. Big thanks for the invite to my new friends, I had a great day hanging out with you.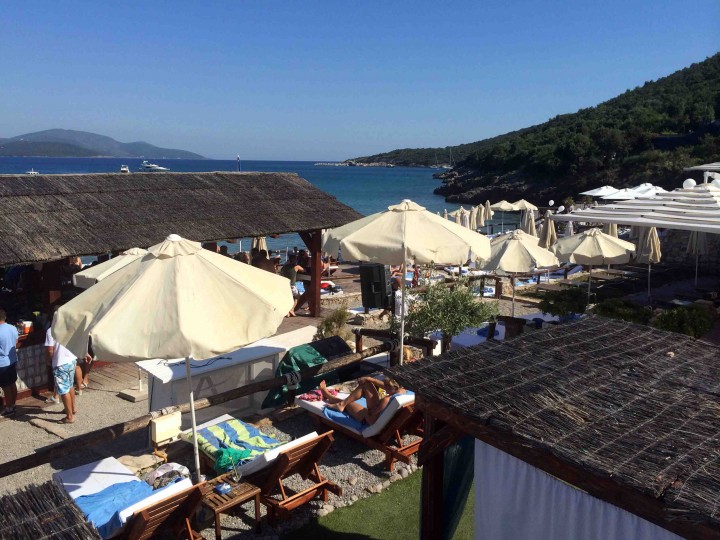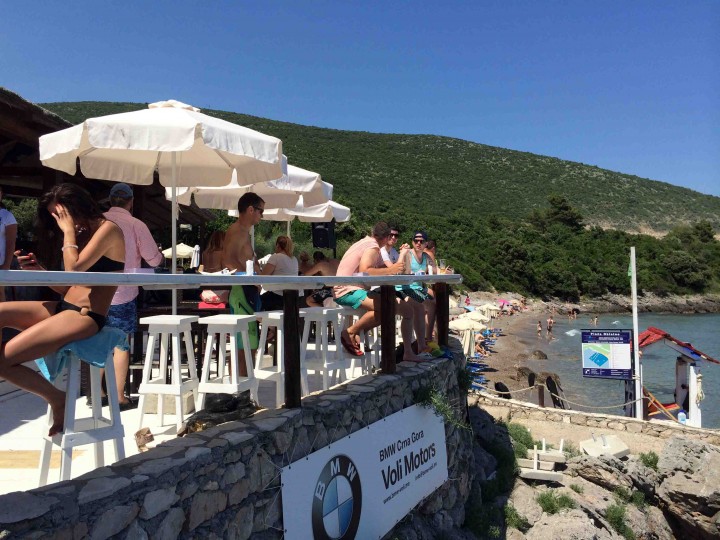 Suffice to say, glad I decided to stick around for a while…
Tips hat,