6 Easy DIY Flower Table Arrangements
Flowers always look great as a table centerpiece. Whether it's for a party or simply to glam up your home, you can't go wrong with having flowers on your table. As you go through inspiration photos, flower arrangements can look intricately done. Yes, many are done by expert florists, but if you're simply decorating your home, you can pinch your creative juices and do it yourself.
There's no right or wrong way to arrange flowers, but there are steps that can guide you as you start this journey of making flower table arrangements. Whatever blooms it is that you have available from The Bouqs and other shops in your local area, you can come up with flower arrangements. In this article, you'll come across some simple ideas.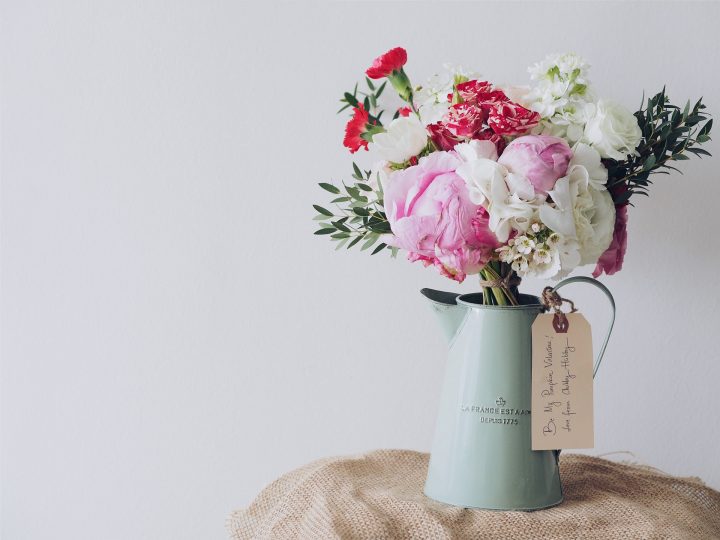 1. Picnic Basket Flower Arrangement
Do you have rattan picnic baskets at home you haven't been using for a long time now? Bring those picnic baskets out! They've got a purpose beyond just holding things for a picnic, and that includes housing a flower arrangement. Picnic baskets are perfect for a beginner like you as the basket in itself already brings shape and character to your would-be arrangement. All that's left for you to do is arrange a mixture of long and short flowers.
But how do you fill in gaps? You can't go wrong with leaves or some greenery! This arrangement works great if you're arranging flowers as a gift to someone dear to you.
2. Roses On A Vase
One of the simplest but also most impactful DIY arrangements is to have roses on a clear vase. To come up with this arrangement, be sure you're working with flowers that have fully bloomed. When placing those roses or tulips on a clear vase, you'll want to remove the leaves and thorns from the stems. To keep them in place, you can tie them with a clear hair tie.
3. Coffee Can Flower Arrangement
If you're after a vintage or dainty vibe for your flower arrangement, you can use vintage cans as your vase. The rule of thumb is to make sure the flowers match the hue or color of the cans, especially when it's printed. For instance, an old Campbell soup can would look fine with flowers in red and white.
Because you're working with shorter cans, this means you'll have to shorten the stems. Keep the buds directly above the can and avoid having exposed stems.
4. Flowers In A Watering Can
Your watering cans at home serve purposes that go beyond watering plants per se. Especially if you have aesthetically pleasing iron watering cans or vintage ones, you can use that to house your flower arrangement.
Because watering cans are generally taller, this is where you can play around with a mixture of flower lengths. You can also have multiple blooms to make your flower arrangement livelier. Just be sure to keep it tight as gaps and spaces will destroy the overall look of your arrangement.
5. Mason Jar Farmhouse Arrangement
Mason jars come in all shapes, colors, and sizes. When opting for this kind of table arrangement, you don't need to have a uniform size of jars. Use different sizes and colors, especially when you're arranging flowers for a wedding or any other party.
If you have rectangular tables, your collection of mason jars can help you achieve a longer row of floral arrangements. This is also one of the easiest to do as you can have as little as one to three flowers only per mason jar because you're working with many individual jars.
If you're opting for this kind of style, you can elevate the whole look of your DIY table arrangement by setting those jars on a table runner to match.
6. Mix In Citrus Fruits
If you're working with a clear vase, one of your concerns might be how you're going to hide the stems if you don't want to show it. When working with bright flowers like orange and yellow, the best way to add more aesthetics to your arrangement is to put slices of citrus fruits on the vase's sides. This is the perfect way to add unsightly stems while making your flower arrangements look and smell good.
Conclusion
These easy flower arrangements can help steer you in the right direction and make you realize that arranging flowers don't have to be daunting. In fact, once you get into this hobby, you'll find that it can be relaxing and soothing. Even when working with the easiest ways, you can come up with beautiful arrangements that are sure to create maximum impact, be it for a special occasion or simply for your table a home.