Here's What You Should Know Before Applying for Travel Insurance for the USA
You've probably heard enough about the necessity of travel insurance to last for a lifetime. Surprisingly, many travelers underestimate the possibility of a medical emergency while arranging a vacation or professional trip. As a result, people wind up spending a lot of their hard-earned wealth when an emergency occurs.
Travel insurance provides visitors with unwavering security against various risks that could otherwise derail a nice vacation. Don't simply book any travel insurance coverage, though. Choosing the proper coverage, like any other insurance product, takes time and study. So, before selecting a travel insurance USA to protect your vacation, consider the following.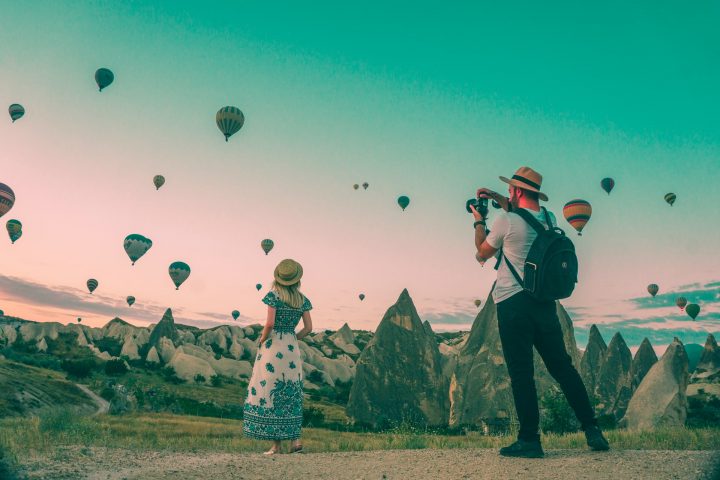 Expenses for the Trip
First, ensure that your chosen travel insurance coverage covers your vacation expenditures. Confirm with the insurance provider if they will pay you for your trip expenditures.
Rider Options Available
Many travel insurance policies exclude coverage for expensive things such as jewelry, electronics, computers, and other such items. Travel insurance riders come to your aid in such situations.
Check to See Whether You're Currently Covered
Check with your current insurance provider before deciding on travel insurance for the USA. Short vacations taken abroad may be covered by your health or life insurance coverage. If you are visiting the US for a short trip overseas, you may be able to avoid obtaining new travel insurance since your current carrier may give adequate coverage.
Before Deciding On a Policy, Have a Look Around
It may be simpler and less time-consuming to purchase the insurance offered by your travel agency, tour operator, or vacation website. Refrain from succumbing to temptation. Check different insurance companies and the offers they have.
It will allow you to select travel insurance specifically tailored to your needs, not only for the present trip but also for future travels. You may also find a policy that is both affordable and comprehensive.
Coverage for Cancellations
Another crucial component of insurance that you should not overlook is the cancellation services coverage. Travel insurance USA protects you if your trip is canceled or postponed due to unfavorable situations.
Don't Put Off Getting Travel Insurance
Purchase your travel insurance USA as soon as you make your vacation arrangements. Since most travel insurances include a Cancellation Coverage that allows you to terminate the policy if you cancel your vacation or are unable to continue due to an unforeseen circumstance.
On the other hand, the cancellation coverage comes with a slew of conditions and sub-clauses, so study them well before deciding on a policy.
Seek Feedback Both Online and Offline
Nobody can provide you with more accurate information than a real user. Browse online discussion boards where people have shared their experiences with travel insurance USA. You'll have a good notion of how efficient the policy is or how simple its terms are. Inquire with your relatives and acquaintances about the insurance they picked when vacationing or whether they have any policy recommendations.
Understand the Terminology
Whenever you go out and acquire a travel insurance policy, you should familiarize yourself with the language, like coverage limits, deductibles, and so on. It will prevent you from any confusion or inconvenient situations while on your vacation.
Determine the Type of Coverage
It's a great idea to learn more about the insurance types offered by your desired travel insurance USA before committing to one. Determine if you have a principal or secondary insurance policy. Primary travel insurance policies provide comprehensive coverage. The compensation feature is available in the supplementary travel insurance plan, on the other hand. You'll have to pay for everything up front and then seek compensation from your trip insurance company afterward. 
Check with your travel insurance company for registration with the IRDAI. Also, don't be persuaded to get the cheapest insurance because it may not offer you enough protection. Ensure that you purchase travel insurance USA via a licensed agent, such as Care Insurance. The risk of the unfamiliar is always prevalent, no matter where you are. Traveling is best enjoyed tension-free, and Care Insurance makes sure that happens. Explore their website to find the ideal travel insurance for yourself today. Good luck on your journey!