What Is Painting by Numbers?
Have you ever heard of painting by numbers? It's a popular form of art that has seen a resurgence in recent years, as more and more people are discovering its therapeutic and enjoyable qualities.
If you're looking for a creative outlet that isn't overwhelming and doesn't require any special skills, painting by numbers might be the perfect activity for you. It's an easy way to turn your own ideas into art without having to worry about creating from scratch or having expertise in art.If you're curious about what painting by numbers is, read on to learn all about it.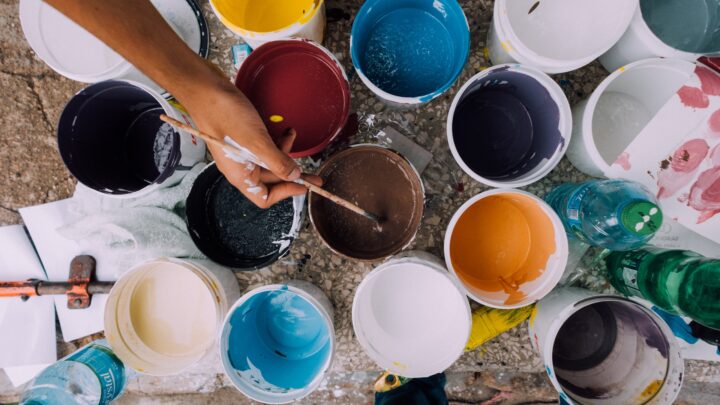 What is Painting By Numbers?
Painting by numbers is an art form that involves filling in numbered areas with corresponding colors. Each area of the painting will be assigned a number, which corresponds to a specific color. The idea is that when you finish filling in all the colors, you have created a beautiful masterpiece! Beginners literally paint by numbers and not worry about creating their own design or choosing colors.
History of Painting By Numbers
The origins of painting by numbers can be traced back to the late 1940s when artist Dan Robbins came up with the idea. At the time, he was working as an illustrator for Palmer Paint Co., which specialized in creating paint-by-number kits for children. Robbins wanted to create something that would encourage people to explore their creative side without having to worry about getting it "wrong". He believed that if people had "no fear of failure", they would be more willing to give painting a try.
Robbins' idea was an instant success. Within a few years, paint-by-number kits were being sold in department stores all around the country. The kits quickly became popular with both children and adults, who found them to be a fun and easy way to express themselves creatively without having any special artistic talent or skill required. In fact, some even considered them to be therapeutic!
The popularity of these kits eventually led to the creation of other forms of paint-by-number art such as embroidery and woodworking projects. People also started using them as a way to make unique gifts or decorations for their homes and offices. Today, paint-by-numbers are still popular and many people enjoy creating their own works of art using these simple but effective techniques.
The Benefits of Painting By Numbers
Painting by numbers offers many benefits to both novice and experienced painters alike. For starters, it helps build your artistic confidence and encourages creative problem-solving skills. Plus, it's very calming and can be quite therapeutic—it requires focus while allowing your mind to wander freely at the same time.
Furthermore, it can help improve fine motor skills and hand-eye coordination as well as critical thinking skills. And finally, it's just plain fun! It's easy enough for anyone to do but engaging enough for everyone to enjoy.
Where To Get Started With Painting By Numbers
If you're interested in trying out this art form for yourself, there are many options available online and in stores. You can purchase pre-made kits with everything you need (paint brushes, canvas, paints) or make your own custom kit with the supplies that best suit your needs. There are also plenty of tutorials available online if you're looking for guidance on how to get started with painting by numbers.
Conclusion
Painting by numbers is an immensely popular art form that offers something for everyone—beginners and experienced painters alike! Not only does it provide an enjoyable creative outlet but it also helps build confidence while providing countless therapeutic benefits such as improved fine motor skills and hand-eye coordination as well as critical thinking skills.
So if you've been looking for something new to try out—or if you're simply looking for an enjoyable activity—painting by numbers might just be the perfect fit! Get your supplies today and start creating beautiful works of art!