Trip to the TaylorMade Performance Lab at TPC Sawgrass
I'm sitting here on a sunny summers day and wish to tell you about my recent experience at the TaylorMade Performance Lab at TPC Sawgrass. The facilities are located just past the driving range and I was scheduled for an 8am "Master Fitting" which usually lasts about 3 hours or so with Avery Reed aka the gent who builds clubs for the touring pros.  The facilities are state of the art and be prepared to have your mind blown at the big difference a few little adjustments make…
The master fitting is basically the same thing as what the touring professionals get. They strap on a bunch of sensors and hook you up to a computer to log every movement, twist and turn of your body. They also hand you a custom golf club filled with sensors as well and next thing you know there is a 3D model of yourself on the screen. You also get an idea of all your angles and just seeing yourself on screen gives you a whole new perspective of what's happening in your golf swing.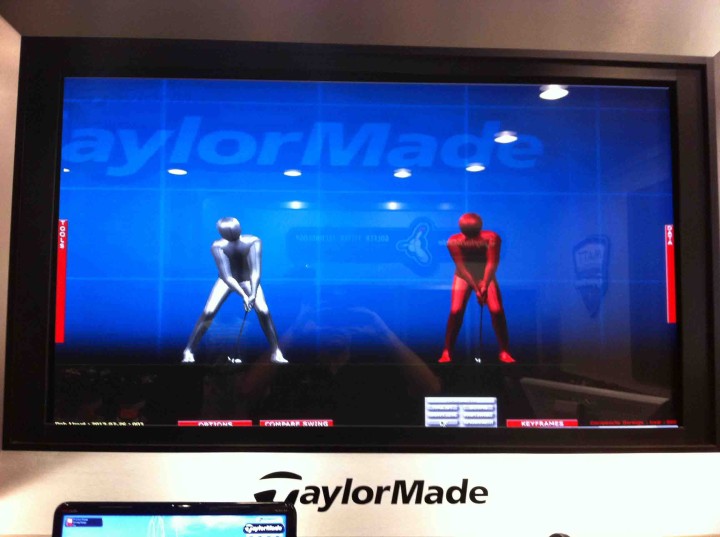 As it happens I have a somewhat flat swing, keep my hands quite low to the ground and forward. Once you've taken a few swings with an iron and driver, you've got a wealth of information at your finger tips. You can also compare your avatar to that of specific professionals or my favorite, the "average professional". I'm the greyish avatar, fyi. Not long after this which was a trip in itself, they open the garage door and you're banging balls onto the driving range but with a purpose.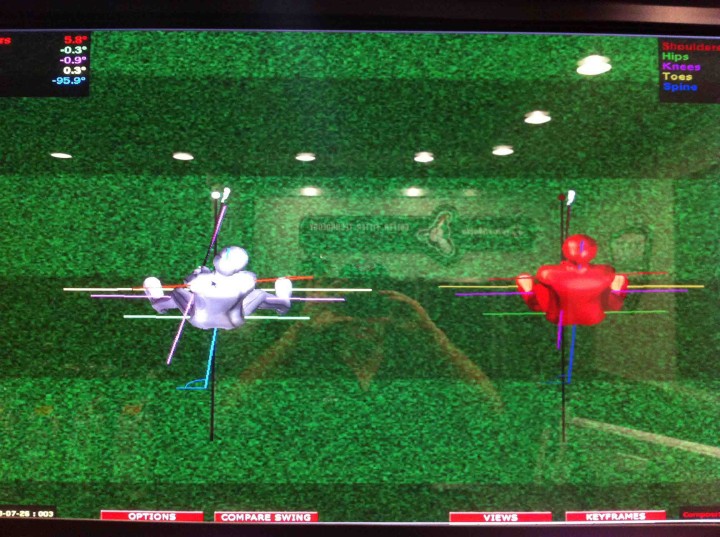 The purpose is to find the ideal clubs for your swing. Now, I just wanted consistency but if you're looking to build a draw, a cut or ANYTHING, they have you covered. They have so many shafts that it would make your mind swell. There are cases filled with driver heads of every loft and lie angle imaginable and others filled with iron heads. It seemed like every color, size and style of grip known to mankind was also on hand. There appeared to be infinite combinations available to assist you on your quest for the perfect fitting clubs.
A lot of experimenting went down when suddenly Avery handed me a driver and from the moment I held it, I knew "it was the one". When you know, you know right? Well the first four shots I took with this driver were long and strong, a simple cut shot which is my tendency. I took some more swings and a similar result, we had achieved consistency. In the end we successfully found my ideal set of clubs and I'll tell you, it felt like I could do no wrong. Afterwards it was off to the putting lab for a similar analysis and process.
Now, the coolest thing? For about $1000, you can rent the entire lab for a day. Why do I mention this? Well instead of dropping 000's on a played out Vegas stag which ends in regret, why not just get a crew of your best buddies and spend a day getting hooked up? Considering it's typically $375 for a custom fitting, makes sense if you have a crew that all want to get setup, right?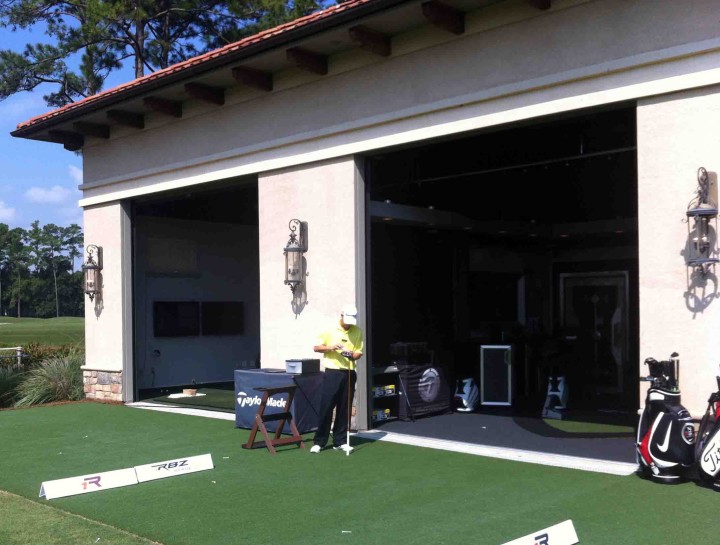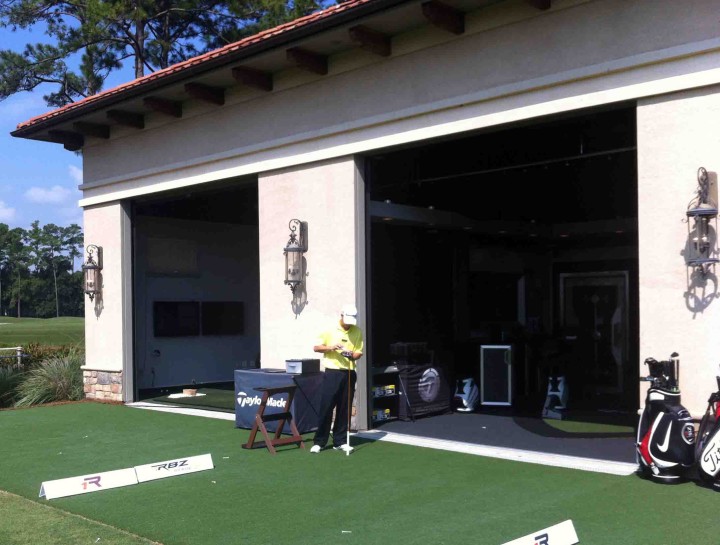 In all seriousness, I can't think of anything that will help you improve your game more than a custom fitting; let alone one from a true professional like Avery.  Although it is not a lesson, it still teaches you a lot about your tendencies as well as your swing, stance and ball position. That information is invaluable to having a more consistent swing.  I'm sure this knowledge helped when I played THE PLAYERS Stadium Course a few days later and had one of the better ball striking rounds of my life with rentals.
In closing I'd like to thank Taylormade Performance Labs, TPC Sawgrass and of course Avery for the game-changing experience.
Tips hat,