Tips For Finding Student Accommodation
Every student will need accommodation for college unless they decide to stay with their family. Trying to find an apartment can be a tough process that has led many students to change their housing arrangements every semester. In this article, we aim to simplify things by providing 7 easy to follow tips on finding student accommodation.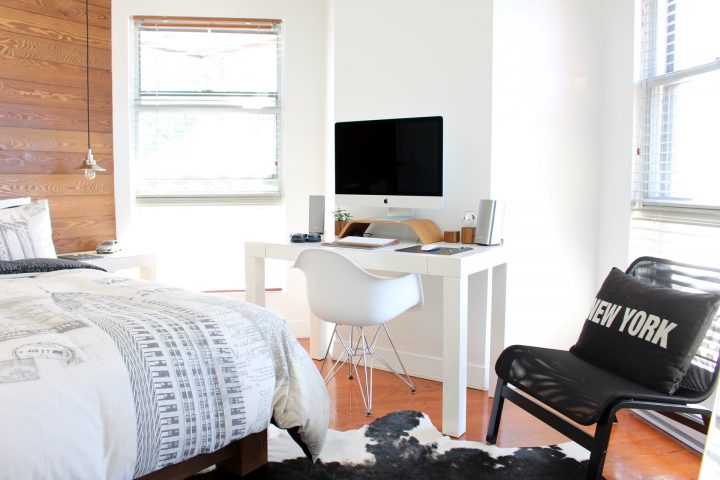 7 Tips For Finding Student Accommodation
1. Have a budget
Before you can begin to start searching for a place to stay, you need to have an idea of how much you can spend. This is the most important thing to consider, as you wouldn't want to get an apartment you can't afford. Rather than setting fixed amounts, a good budget should be flexible, so you can make decisions easily. Fortunately, there are some platforms such as Hybr.co.uk that are designed specifically to help young renters find the best accommodation based on their budgets. If you have a large budget, you might decide to focus more on apartments closer to school. However, if your budget is small, you would have to likely make concessions on the distance to class.
2. What are your preferred living conditions?
With your budget set, you can begin to consider your ideal living conditions. Some students prefer a more quiet environment, as it may allow them to concentrate better. In other cases, a student might want to live in a busy location, as it may allow them to meet people and socialize. Every list of tips for finding accomodation will advise you to think about what your preferred living conditions are before choosing accommodation, as this can help you find a place you're truly happy staying at. Depending on what you like, your options for accommodation might be limited. It's always best to do this soul-searching before you go looking for an apartment.
3. Talk to current residents
When you find a place you like, it might be difficult for you to learn much about it after a single visit. Some details can only be observed after you live there for a while. Assuming your rent contract doesn't offer a trial period, you might want to do a lot of research before committing to a particular apartment. One of the easiest ways to do this is to talk to current residents or neighbors. Some people might be shy about revealing negative things about their current accommodation to avoid any backlash from the owners, so it's best if you approach such individuals privately and politely.
4. Check for internet speed
Not many people consider the internet speed when checking a new place, but this is a mistake that can have dire consequences. These days, students use the internet to research, browse and study. However, if you have a poor connection or slow internet speed, you will find t very frustrating to write your college assignments. If you are currently dealing with such issues – the best write my paper website TopWritersReview can help mitigate the situation. Expert writers can take on some of your assignments while you improve your accommodation. This way, you will keep your grades up regardless of your current living conditions.
5. Rent details
Some rent payments also cover other payments such as electricity, heating, and water supply. The average student's life can get very hectic at times, so it's best to search for apartments that include all essential bills as part of the rent payment. This way, you wouldn't have to worry about them. Most campus dorms already operate like this, but you might also find the same arrangement elsewhere. Always make sure to ask the housing agent, and landlord, and check the contract to be sure about what the rent payment covers. Some apartments also come with extra features like a gym membership and swimming pool covered, so going through the contract would be an easy way to identify areas where you can save money.
6. Check the condition of your rent room
Before you sign any contract, it's essential to check the condition of your room. Make sure to check your water supply, electricity, plumbing, lighting, and other basic things every room should have. Also, you might want to take some photos or a video of the initial condition of your apartment before you move in. This is to avoid any disputes that may arise when you eventually move out. For instance, if you notice that a door handle is broken, you should make a record of that and immediately inform your landlord. This way, if there are any arguments about who broke it, your video can help settle the issue.
7. Search for roommates
Unless the apartment you chose contains a single room, you might have to share your living space to reduce cost — however, this will all depend on your budget. It's best to find roommates early, so you can end up living with someone who has similar interests. If you decide you're okay with sharing a room with a stranger, you can use the internet to find a roommate. Online student forums are a great place to find such a person. Make sure to interview your candidates before accepting them, and also provide them with all the necessary information they would need to make their choice.
Final Thoughts
When searching for an apartment, it's best to start early. The benefit of this is that you will have more time to decide if a particular apartment is right for you. Also, you would be able to identify students who will be moving out soon. This way, you can ask them about their experiences before deciding if you should move in.
Lastly, make sure to go over every piece of information twice before deciding on an apartment. Some landlords might have rules regarding curfew that might go against your preferred living conditions. Ask questions, and if in doubt, take some time to think about an offer before committing.
Author's Bio
Barbara Fielder is a housing agent that often works with students to help them find the best apartment for college. She enjoys this work, which is why she also writes articles to help students make the best decisions. In her free time, Barbara loves swimming and traveling.