These Furniture Pieces Will Add an Aesthetic Boost to Your Dining Room
If you're looking for a way to add some personality and visual interest to your dining room, you may want to consider investing in some new furniture pieces. We'll take a look at some of the best furniture options currently on the market, and we'll provide tips on how to choose the right pieces for your space. So whether you're redecorating your entire dining room or simply looking for a few new statement pieces, read on for inspiration!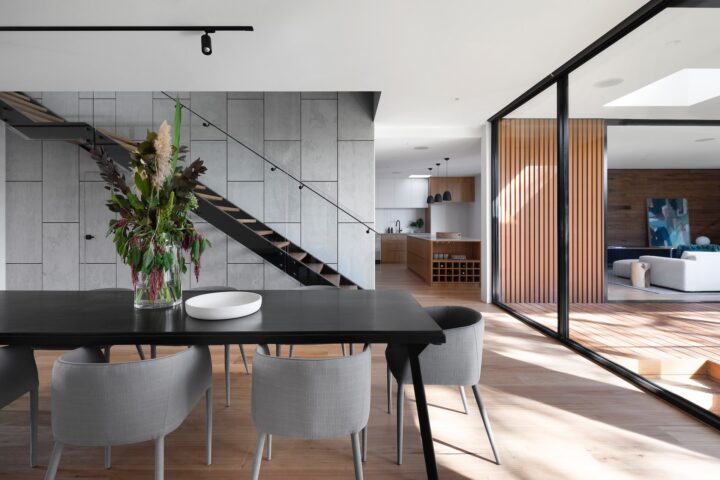 Chairs
A great way to spruce up your dining room is by investing in a set of stylish new chairs. Consider the overall style and color palette of your dining room before you pick out chairs, as these will become an important part of the aesthetic.
If you're looking for something more traditional or classic, opt for wooden chairs with cushioned seats. On the other hand, if you want something more modern and contemporary, metal chairs might be a better choice. Eighter way, make sure that your dining room chairs are durable and bought from a high-quality seller. And, if you're looking for a little more comfort and style, add some slipcovers or patterned seat cushions.
Tables
Of course, your chairs won't do much good without a table! When selecting a dining room table, make sure that it is the right size for your space and can comfortably seat everyone in your household. For smaller households, consider round or oval tables which take up less floor space while still providing enough surface area to enjoy meals with family and friends.
If you have a larger dining room, rectangular tables are a great option as they can easily accommodate large groups of people. Also, consider the material of the table – wood is a popular choice because it's timeless and easy to maintain while other materials like glass, marble, or ceramic might be better suited to a specific style.
River Table
In the last few years, river tables have been gaining a lot of popularity, and it's easy to see why. These stunning tables feature an organic shape with a unique blend of wood and resin that creates an interesting pattern or design. River tables are perfect for anyone looking for a contemporary style, as they will give your dining room a modern edge while still being warm and inviting.
Buffets & Sideboards
If you're looking for extra storage and counter space in your dining room, a buffet or sideboard can do the trick! These pieces are great for stowing away extra dishes, cutlery, and linens that often take up valuable table real estate.
Additionally, you can use them to display decorative items such as books, candles, vases, and more. When selecting a buffet or sideboard, consider the existing furniture in your dining room – try to choose something with a complementary style so it doesn't look out of place. That said if you want to make a statement with an eclectic piece of furniture this may be the place to do it.
Closed Shelving
If you're looking for a more permanent storage solution for your dining room, closed shelving can be a great way to go. These shelves are perfect for displaying china, table linens, and other decorative items that don't need to be accessed on a regular basis. When choosing the type of shelving, consider how much weight it will need to bear – if you plan on stocking heavy dishes or objects, opt for wall-mounted shelves with sturdy brackets. Alternatively, open bookshelves can provide both display space and extra storage without taking up too much visual space in the room.
A Carpet and Other Decor
Last but not least, don't forget to consider the other decor items you can add to create a cozy and inviting atmosphere in your dining room. A rug or carpet is an important addition that will tie all of your furniture together and give the room a more finished look.
Additionally, adding some framed artwork or a few plants can really liven up the space. Finally, if you want to make sure your room looks its best no matter what time of day it is, installing dimmable lights will help set the mood for any occasion.
Ultimately, there are plenty of ways to add personality and visual interest to your dining room with furniture pieces. From choosing chairs that match your aesthetic to investing in a river table for a modern edge, use these tips and inspiration as you create the perfect space! With some thoughtful planning and careful selection, you'll have a beautiful dining room that everyone will love.