The 8 Most Thrilling Slides, Rides, and Attractions on Yas Island
Yas Island, one of the most beautiful and complete holiday destinations in the United Arab Emirates, ranks high on the list of travelers who want to relax, unwind, and de-stress.
The island's beautiful beach and marina, world-class hotels and spa facilities, topnotch shopping mall, and highly rated golf course let you access everything you need to get some much-needed rest and relaxation.
However, Yas Island isn't only a place where you can unwind, de-stress, and recharge. If experiencing various high-adrenaline, thrilling activities is your main goal for your vacation, you won't be disappointed by what this entertainment and adventure hub offers.
From the world's fastest roller coaster and highest roller coaster loop to the largest six-person tornado water coaster on the planet and the highest waterslide in the region, you'll have an unforgettable vacation on Yas Island as you experience the most thrilling and unique rides, slides, and attractions here.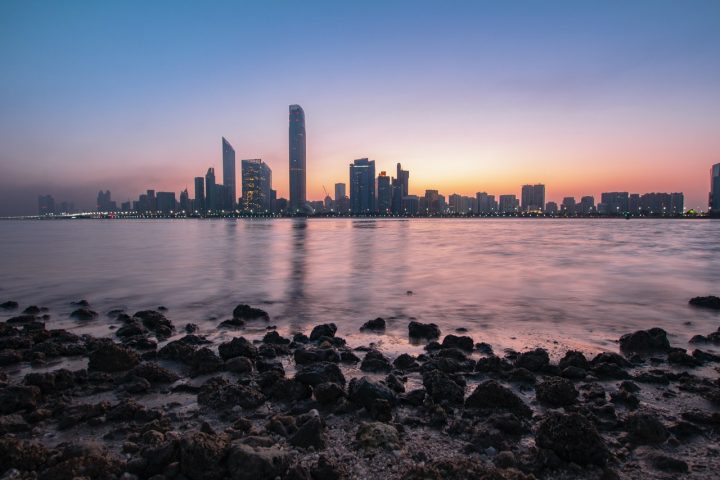 Yas Island's Top Adrenaline-Pumping Rides, Slides, and Attractions
To have the most exciting and fun time on Yas Island, make sure you try these popular thrilling rides, slides, and attractions:
1. Dawwama
As the largest six-person tornado water coaster on the planet, you're in for some splashing great times on Dawwama in Yas Waterworld Abu Dhabi.
The ride starts as you plunge from the height of a mountaintop into a 20-meter-long tornado water slide at thrilling speeds. Expect plenty of bumps and shakes as you descend the funnel.
Be prepared for a huge splash at the end of the ride as the tube enters the pool.
The entire ride will keep you at the edge of your seat and your adrenaline pumping with its numerous sharp bumps, sudden shakes, and long, straight plunges.
2. Falcon's Falaj
Falcon's Falaj is another thrilling ride you can experience at Yas Waterworld Abu Dhabi.
It is currently the longest six-seater water coaster on the planet, and will definitely give you an unparalleled, heart-pumping ride on a thrilling watercourse.
Aboard a hydromagnetic-powered doughnut, you and your fellow guests will ride through an exciting watercourse full of unexpected and thrilling twists, drops, and turns.
Falcon's Falaj provides thrill-seekers the right combination of fright and delight. Because of this, you'll love the adrenaline rush this ride offers.
3. Liwa Loop
If you're looking forward to going on a mind-numbing slide guaranteed to make you scream at the top of your lungs from start to end, you'll get the full experience at Liwa Loop.
Liwa Loop is the UAE's first freefall drop water slide. At this attraction, you'll step into a capsule and wait for the floor to vanish unexpectedly.
You'll then drop down into a high-speed looping waterslide.
The sudden drop and long looping water slide will get your heart racing. It's an experience you won't forget easily.
Liwa Loop is one of the most popular attractions in Yas Waterworld Abu Dhabi.
4. Jebel Drop
The region's highest waterslide is one of the most exciting, must-try attractions in Abu Dhabi and the country.
The waterslide is 10-stories tall and requires a bit of a hike to reach the top.
Once you get to the platform, you'll get a scenic view of the Yas Waterworld Abu Dhabi and Yas Island itself. As you zip down the monstrous slide, you'll still see plenty of picturesque scenes if you manage to keep your eyes open.
If you're a true thrill-seeker, you'll love sliding down this heart-pumping water slide from start to end.
5. Formula Rossa
Situated near Yas Waterworld Abu Dhabi, Ferrari World Abu Dhabi, the only Ferrari-inspired theme park in the world, also features several rides and attractions that will get your heart racing.
One of these is Formula Rossa, the fastest roller coaster on earth.
As you step into the Ferrari Formula One race car-inspired roller coaster train, be prepared for the fastest ride you'll ever experience.
The ride reaches a top speed of 250 km per hour within 4.9 seconds. While on the track, passengers can experience up to 1.7 g-force when the train accelerates.
Aside from the breathtaking speeds, Formula Rossa's tricky, unexpected sharp corners will make your heart race with excitement throughout the ride.
6. Flying Aces
Ferrari World Abu Dhabi has another ride that will give you the thrill of your life – Flying Aces.
Flying Aces currently holds the world record for the highest roller coaster loop.
At the start of the ride, you will go up a 63-meter cable lift hill at 30 km per hour. The train will reach a maximum speed of 120 km per hour as it descends the main drop.
The track features plenty of steep hills, sharp turns, high-speed rolls, and exciting loops, including a non-inverting one.
All these features ensure you'll experience a thrilling ride that will get your adrenaline pumping and ready for more fast, exhilarating activities.
7. Fast and Furry-ous
Warner Bros. World Abu Dhabi is another world-famous theme park on Yas Island.
This theme park is divided into various lands inspired by Warner Bros.' most popular and iconic TV and movie franchises, including The Looney Tunes, Scooby-Doo, The Flintstones, Batman, Superman, and the Justice League.
One of the most popular attractions here is Fast and Furry-ous, a roller coaster ride based on the zany misadventures of Wile E. Coyote as he tries to catch the Roadrunner in the desert.
This rollercoaster ride takes you through a simulation of a picturesque desert landscape reminiscent of Southwest America.
Although the lovely sceneries will catch your eye, this inverted roller coaster ride will still give you a thrill of a lifetime. The tight turns and sudden rolls make Fast and Furry-ous a must-try, scintillating experience.
8. Batman: Knight Flight
Many people know Warner Bros. World Abu Dhabi as the Batman theme park due to the several exciting rides and attractions inspired by the Dark Knight and his home, Gotham City.
Batman: Knight Flight is one of the most thrilling rides based on this widely-popular movie and TV franchise.
This interactive ride lets you and your fellow passengers test Batman's latest prototype aircraft.
Batman: Knight Flight takes you on a high-intensity and high-speed ride over the streets of Gotham City as you take the Dark Knight's new vehicle on a test run.
The unexpected drops, rolls, turns, and twists during the ride will get your heart pumping and keep you on the edge of your seat.
There is also a chance that you'll get into a battle with some of Gotham City's miscreants, giving you something more to get excited about.
These three theme parks have some of the most thrilling rides, slides, and attractions in the UAE and even the world. So, if you're looking for an adventure-filled holiday, head to Yas Island.