Privacy Fencing Can an Effective Home Security Measure
Having a fence surrounding your home is not just about aesthetics. Think about the spying eyes from the passersby or the next-door neighbor having a nice view into your yard. Having your home in open view to anyone outside your home exposes you to burglary.
You need to add some sense of privacy and regain that personal space by getting a new fence. There are different ways to fence your home and get much-needed privacy. Here are some privacy fencing ideas you can consider for your home.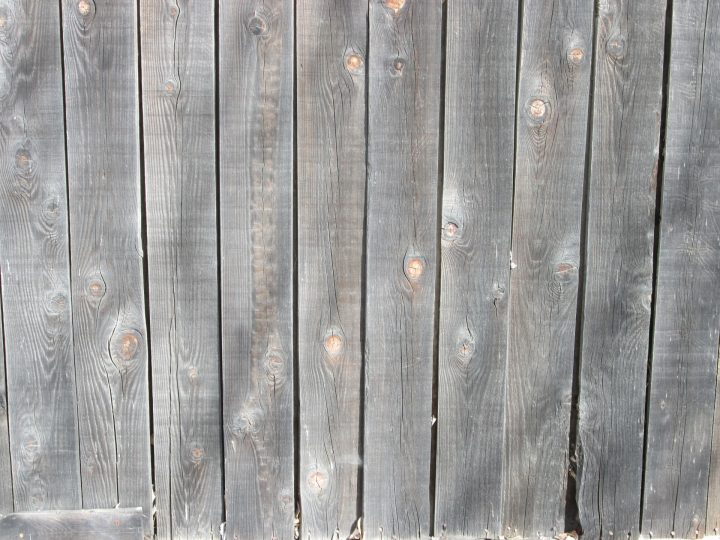 Layered Privacy Fence Paintings
Bring a natural look to your home by planting a mix of evergreen trees, shrubs, and perennials if you've larger yards in your compound. You can achieve this by layering plants and grouping them in odd numbers. Then immediately at the foreground, providing a deciduous material adds texture, color, and depth.
Suppose you intend to obscure your neighbor's view from your terrace, plant deciduous shade trees capable of growing from 25 to 60 feet high, depending on the species. When you position them over your deck, they can provide both privacy and shade during the summer season. This home security fencing also allows the sun to shine in your home during winter.
Stone Wall Topped With Privacy Fencing
Improve the privacy and security of your property by attaching a lattice on top of your stone wall fence. You can use lightweight material such as pine from a wooden lattice and then work it into a crosshatched pattern. Ensure the base of the wall is stable enough to hold the lattice.
You can excavate down 4-feet-deep below the frost line if your home contains loam. Make sure you install piping to drain water out of the footing.
Fences and Walls for Privacy
There's no better way of securing your newly installed patios, pools, and playgrounds than putting a buffer around them. The quickest way to create some privacy in your backyard is to put a 6-foot solid board fence.
Ensure you check the local building codes regarding the height of the fence. Also, adhere to any other restrictions that might be there.
Incorporate this security fence in your side yard where there's tight space because of these fences' smaller footprint. Various styles for board fences can complement your home's architecture, and you can customize them and contact illinoisfencecompany.com contractor for good fencing designs to match your home's design. 
Incorporate Masonry Walls With Ornamental Ironwork
Iron fences are the most visually appealing fences you can ever have in your compound. They provide effective security to your yard. However, getting masonry walls with ornamental ironwork can be challenging.
This is one of the best security fences that can serve you for decades as long as you protect the metal from rusting. Furthermore, wrought iron fences are not quite popular choices for more conservative homeowners. They are also customizable, meaning they're not cheap either.
Aluminum Privacy Fence
Aluminum fencing can be a basic option but is one of the most attractive fences you can have in your home. Although it doesn't provide the amount of security that many homeowners are looking for, it's relatively maintenance-free. Aluminum fence cost is relatively low, making it the most preferred choice.
You can only incur maintenance costs during installation if you decide to paint and decorate your aluminum fence. It cannot offer maximum security to your home because it's not that strong. But the appealing look of aluminum is superb.
Wood for Home Fencing
What are you looking for in a fence? Is it the aesthetics or better security? Well, if you're looking for better security and greater privacy, a wood fence gets you covered.
Wood fence offers better security protection with a very flexible budget. Wood also comes in different types, and the fencing cost will depend on your chosen type. You can save your money using pressure-treated pine, which is very popular because of its durability.
Wood fencing isn't maintenance-free. But you must familiarize yourself with the types of wood treatment to make it look attractive all year round.
Panels and Pergolas
If you don't have enough resources to fence your entire compound, then turn your fencing attention to areas such as small patios, decks, and outdoor kitchens. These defined areas are easier to screen than the whole yard. Re-create an intimate feeling of your indoors by building an enclosure around the areas.
You can opt for a slatted-top wooden pergola covered with climbing vines on your patio. Panels and pergolas are also another great way you can partially create a covered deck. Make sure you incorporate a privacy fence as part of your structure.
Hedges for Privacy
Protect your home by growing hedges around your home. Hedges require limited upkeep once they fully grow. Their dense cover provides you with maximum security protection and a sense of privacy.
You can choose the style of hedge that you like for your property at an affordable price. Apart from providing privacy and security, hedges also bring that aesthetic appeal to your home.
PVC Fencing
You can't say you don't have money, and that's why you can't fence your home when PVC fencing offers the solution. PVC is the cheapest home security option that you can give your home.
PVC is the better replacement for wooden stakes and pickets. They serve their purpose well, although not in a sturdy manner like other privacy fence ideas.
PVC fencing comes in various heights and colors. The PVC makeup makes the fence resistant to various elements and can last for several years without damage. PVC is affordable fencing and requires very simple installation.
Improve Your Privacy With a Perfect Fencing Option
Your safety and the privacy of your home depend on the kind of fence you give it. You don't need a sophisticated security system to keep away burglars and spying eyes. Good privacy fencing made by local fence companies in Lawrence, no matter the material you use, can do a great job.
Do you think fencing alone is not enough to keep your home safe and private? We still have several security options you can use in your home. Kindly browse this site for more informative posts.