Overworked Truck Drivers and Their Impact on US Roads
The U.S. National Institute for Occupational Safety and Health (NIOSH) reported that commercial truckers often work over the 60-hour weekly limit. This violates U.S. regulations that limit truck driver work hours. The violation is disturbing because overworked truck drivers are dangerous to themselves and others on the road.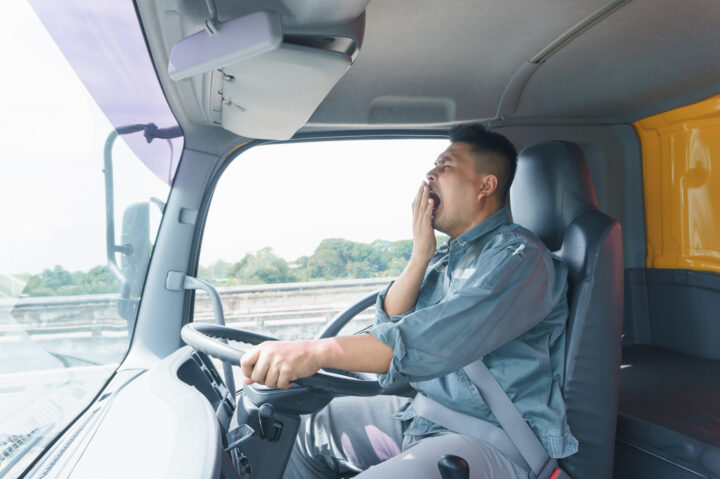 The Danger of Truckers Under Pressure
Commercial truck drivers often face pressure to make fast deliveries. The pressure to perform can lead to unsafe behaviors on the road. That means the road becomes unsafe for truckers, motorcyclists, motorists, bicyclists, and pedestrians.
More than 120,000 people receive injuries per year in commercial truck accidents. And drivers and passengers in motor vehicles comprise the majority of those injuries. Have you been injured in an accident with a commercial truck? If so, you may have a right to seek compensation.
Proving fault in a truck accident is often difficult. If you seek compensation from the trucker, you'll have limitations in recovering your losses. And if you seek compensation from the trucking company, they'll likely fight your claim.
Your best option is to seek legal assistance. A lawyer can help you prove fault in your case. You may need witnesses, medical testimony, police reports, and more. Those things are easier to obtain when you have professional legal assistance.
Causes for Truck Accidents
Most commercial truck accidents occur on highways and freeways. The roads are overcrowded, but everyone has to share the road. It's best to practice safe driving, but things can go wrong – especially when truck drivers are overworked.
For example, a truck driver under pressure to make a fast delivery might exceed the speed limit. In addition to speeding, the trucker may also drive aggressively. Speeding and aggressive driving are both leading causes of truck accidents.
An underpaid truck driver is also a risk on the road. Being underpaid can cause a truck driver to work more hours than is safe. Fatigue, slow reaction times, and falling asleep at the wheel are often results of being overworked. An accident is likely to occur under these conditions.
The Importance of Safety in Commercial Trucking
There are more than three million registered commercial truck drivers in the U.S. It's no doubt the trucking industry is an important part of the U.S. economy.
Truck drivers haul the food, freight, chemicals, and other supplies that keep the country moving. Supply shortages during the Covid pandemic showed how much people depend on truckers and their deliveries.
The majority of deliveries occur without incident. But when a truck accident does occur, it often leads to fatalities. It's estimated that around 4,000 people are killed yearly in truck accidents. And head-on collisions are the leading type of accident.
Overworked truckers are a danger to everyone on the road. Trucking companies need to do more to encourage safe driving. But until that happens, overworked truckers are a fact of life on the road.
If you or a loved gets into a truck accident, seek immediate medical attention. After you're safe, contact a lawyer to see if you have a right to seek compensation.