Top 5 Methods To Vape CBD And Get The Most Of It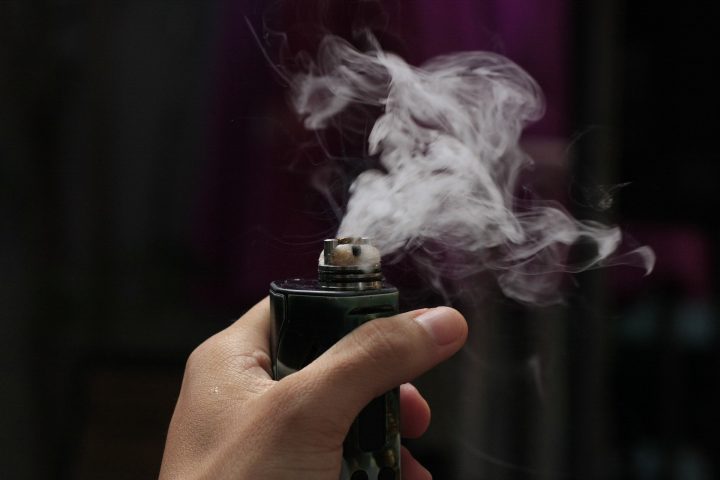 Introduction
Cannabidiol is a household term now. Most people know CBD tinctures and the popular choice of edibles such as Sunday Scaries CBD gummies. If you're new to vaping Cannabidiol, it can seem harsh and overwhelming at first. Vaping CBD refers to CBD vape liquid or CBD vape carts for inhalation.
Most CBD vape juice is food-grade ingredients like regular vape liquids. This guide covers the top 5 methods to vape CBD and adequately do it. Make sure you're purchasing the right one. If you are into smoking and want to purchase modern smoking accessories, you may want to visit Smoke Honest for their products.
First, begin by reading the user manual that came with your apparatus to confirm that you're using it properly. Disposable CBD vapes don't need any preparation; all you require to do is inhale. They're draw-activated, so you don't need to press any buttons.
However, refillable vape pens, cartridges, and pods require more understanding to operate.
Vaping CBD oil is the same process as vaping nicotine-based e-juice. If you presently vape, transitioning to CBD e-juice will be effortless. You could use your vape or buy a dedicated setup for vaping CBD.
What Is Vaping?
Vaping is the method of inhaling a vapor produced by a battery-operated apparatus. They have many names such as:
E-cigarettes
Mods
Vape Pens
Vapes
Interestingly, vapes heat a liquid solution, called e-liquid or e-juice. The heated e-liquid creates an aerosol. And that is inhaled into the lungs.
Vapes are of stainless steel or plastic. They may look like cigarettes but don't contain any tobacco. Whether disposable or rechargeable, they consist of several pieces.
Mouthpiece: Air is getting into the vape through the air input chamber. Hence, it helps to create the vapor.
Cartridge/Tank: This part carries and includes nicotine, flavoring, and other chemicals.
Power Source: A rechargeable lithium battery.
Atomizer: A heating coil that warms the e-liquid to a specific temperature.
Sensor: It records when the vape is used and triggers the atomizer.
However, vaping CBD is not for everybody; it has many benefits. Like smoking, it allows immediate effects but without the liberation of harmful and toxic elements, making it a much better option for smoking.
It is a valuable and discrete mode of consuming CBD. And let's not ignore it; it's pretty fun too.
What Is CBD?
CBD is one of 113 recognized cannabinoids in herbal hemp plants, along with tetrahydrocannabinol (THC). As of 2019, clinical analysis on CBD comprised studies linked to stress, cognition, movement disorders, and pain.
Cannabidiol can be carried internally by inhaling CBD vape or vapor, by mouth, and as an aerosol mouth spray directly into the cheek.
CBD extracts contain only pure CBD as the active component, CBD-dominant hemp extract oil, capsules, dried cannabis flowers, or liquid pharmaceutical solution. Cannabinoids do not have a similar psychoactivity as THC and may alter the impacts of THC on the body if both are present.
The FDA in the US in 2018 approved Epidiolex to minister two epilepsy diseases. While the 2018 United States Farm Bill dismissed hemp and hemp extracts from the Controlled Substances Act. The trade and sale of CBD formulations for medical use or as a component in dietary supplements or manufactured foods remain unlawful under FDA regulation as of 2021.
A reliable human study reveals that Cannabidiol may decrease adverse impacts of THC, particularly those inducing intoxication and sedation, but only at higher doses. Safety examinations of Cannabidiol delivered are well-tolerated but may cause tiredness, diarrhea, or changes in appetite as typical adverse results. Epidiolex documentation lists drowsiness, sleeplessness, poor quality sleep, reduced appetite, diarrhea, and exhaustion.
Top 5 Methods To Vape CBD And Get The Most Of It
Let us explore the most common methods used to vape CBD vape liquid. Some are easier to operate than others, but you don't require a rocket scientist to vape CBD e-liquid; it's simple. Start with the most straightforward option and work your way up if you sense intimidated. Disposables, cartridges, and pods are the most straightforward choice if you're fresh to vaping. Refillable vape pens are negligibly more progressive but more cost-effective in the long run.
1. Disposable CBD Vape Pens
They are the most convenient and most affordable entry into vaping CBD oil. They are tiny, lightweight cigarette-style pens pre-filled CBD vape liquid, powered by a built-in coil and battery. Disposable CBD pens usually are appropriate for a few hundred puffs before you are required to dispose of them.
2. CBD Oil Cartridges
These thin cylindrical vape tanks come pre-filled with Cannabis vape liquid or CBD distillate. They generally carry about 0.5 mL to 1 mL of CBD vape E-juice and are the second most straightforward way to vape CBD, next to disposables. CBD oil cartridges need a vape pen or a 510 thread battery compatible with standard 510 cartridges.
3. CBD Pods
It is similar to CBD oil cartridges but with a modern twist. CBD users can now quickly swap between CBD or nicotine just by snapping in a JUUL-compatible CBD pod. They're compatible with a JUUL battery, one of the most popular vapes on the market today.
4. Refillable CBD Vape Pens
These are rechargeable vape pens that you fill with your favorite delicious CBD vape juice. Also, they usually consist of a simple tube-style battery attached to a vape tank with an internal coil. They require essential maintenance, like changing the loop and keeping the tank clean. CBD vape pens generally create more vapor and flavor than disposables and are more cost-effective in the long run.
5. Pod Vapes
That is, refillable is fit for use with CBD. They also come in different forms and dimensions. They must hold thicker viscosity e-liquids because most CBD vape liquid includes 70% VG or more.
Conclusion
Vaping CBD properly is relatively easy. You need to determine your dose, get the right CBD vape oil, find a good vaporizer and enjoy slow and steady vaping. Remember to begin consuming slowly and work your way up to ensure the best effects.
The temperature in a vape pen is controllable. Hence, it is not the case with conventional smoking, suggesting all the harmful components will be inhaled and ingested by the user. It lets the user access all the beneficial parts of the CBD E vape juice while restricting the number of harmful elements released.
CBD vape pens are lawful in the UK, and CBD vape juice. Nevertheless, dry Cannabis hemp flowers are not.