Lovely Andorra La Vella in the Pyrenees

Greetings,
I'm writing this from a hotel room in the lovely Andorra La Vella; I never thought I'd make it to Andorra but it's a country which has been in my subconscious for ages; was always curious what this little mentioned nation was all about. Above all else I can say that this place is peaceful and incredibly picturesque as it's nestled high in the Pyrenees Mountains. Everywhere I look I see quaint scenes with mountains in the backdrop. It was supposed to rain but I got lucky, the weather has been blue skies with large clouds to add a little drama to the shots I've been taking.
Andorra is a tiny country situated high in the Pyrenees between France and Spain. If you're in Barcelona you can get here by bus and if you take a direct one like I did, shouldn't take you longer than ~3 hours or so. The ride is scenic in itself and I highly recommend you look into it should you have a few days to spare on your tour through the region. This place is basically a massive duty free shopping sensation and although the main language appears to be Spanish; you'll hear lots of French with a little English in the mix as well.
When I say shopping, I mean everything including but not limited to automotive parts, tobacco, booze, clothing, electronics, perfumes and more… There isn't a whole lot going on from what I could see as the streets are busy with people shopping during the day and they tend to become quite quiet as night falls. That said, I did manage to get in the mix and had a great time last night. I decided it was time to get social so I stopped in for a pint at a random joint that looked busy with locals. From there I went to another and made some new friends. We conversed in English, Spanish and French while drinking pints and sharing laughs; good times.
There is lots to do if you're into hiking as obviously this entire country would be your playground. I on the other hand have been strolling the streets eating sandwiches and snapping shots with my smartphone. I read somewhere that a day is all you need here and I'd say it depends what you want. If you want to get a glimpse and a feel for the place, sure. That said, I could easily spend considerably more time here because the mountain air is refreshing and so is the pace of life from what I've seen here. The currency is the Euro and even if you're not a hiker; just walking the hilly streets will get your heart racing.
This place is also reasonably affordable if you're not on a tight budget and they even have a golf course or so. I'd look into playing it but the show must go on and one of the gents I was hanging out with last night told me it was closed, oh well. I've been investigating different electronic devices and might be picking up a camera as the prices are somewhat comparable to what I'd find in Miami which is rare for Europe as usually you pay through the teeth for all electronics as they are priced roughly the same often as in N. America but in euros instead of dollars.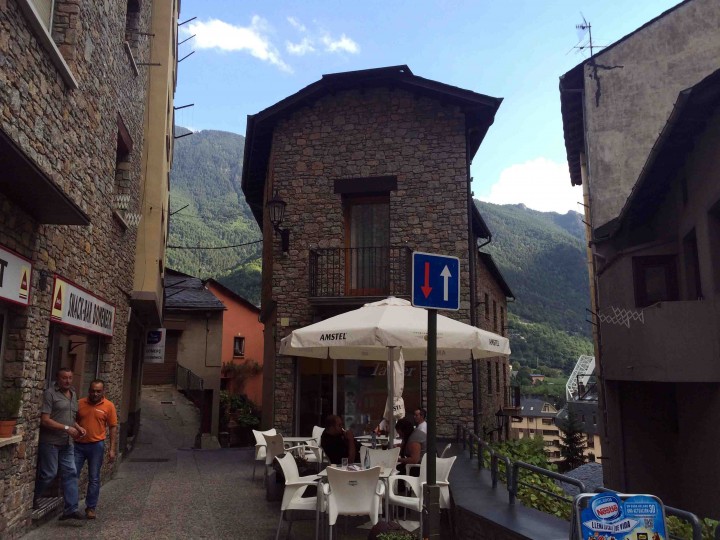 A picture is worth a thousand words, yes? As a result I'll let these photos do the talking. Here are a few interesting facts about Andorra; it's on the euro but not part of the European Union, it's been a member of United Nations since 1993 and at birth, citizens have the 3rd highest life expectancy in the world at 84 years of age. Also, this country is quite prosperous due to it's tourism industry which brings in about 10+ million tourists a year; quite a number for a country with a population of ~85,000 as of 2012 and a total land mass of 467.63 km2!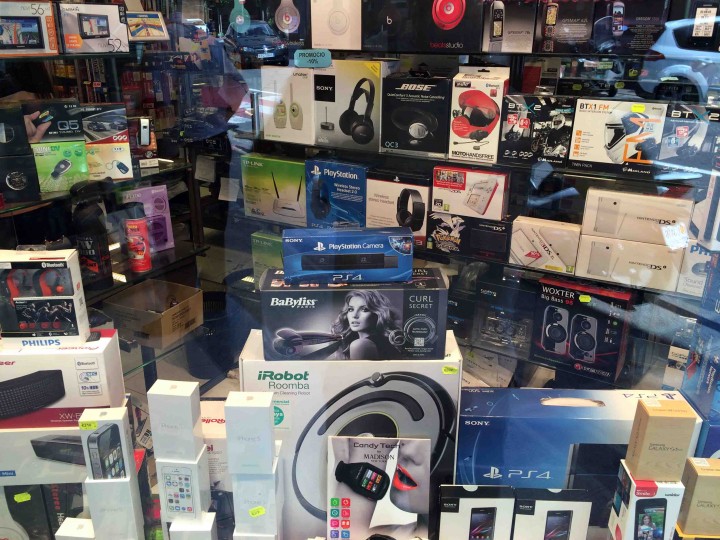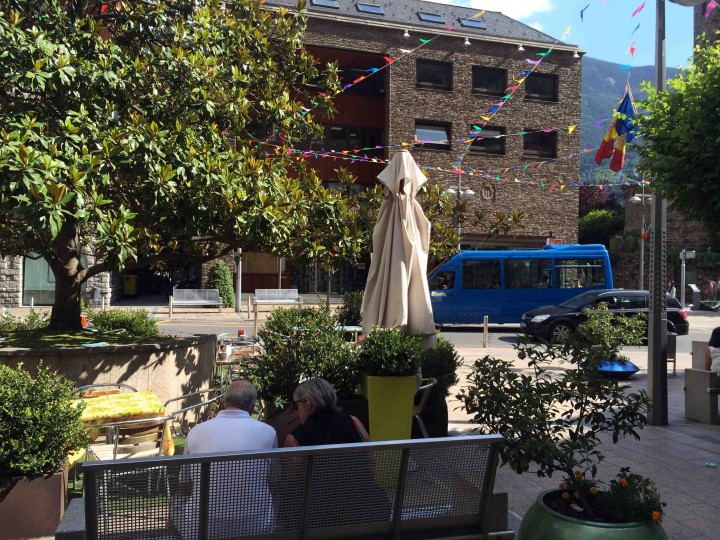 Enjoy these photos even though they don't do the mountains justice.
Tips hat,