How to Incorporate Farmhouse Decor Into Your Home
The farmhouse decor style is a simple yet versatile design option for any home. The look can be interpreted in both traditional and modern homes, but there are some key elements that every homeowner should consider when incorporating it into their space.
Farmhouse interiors typically incorporate natural materials and rural architectural details. The result is a simplistic, rustic elegance that's warm and inviting.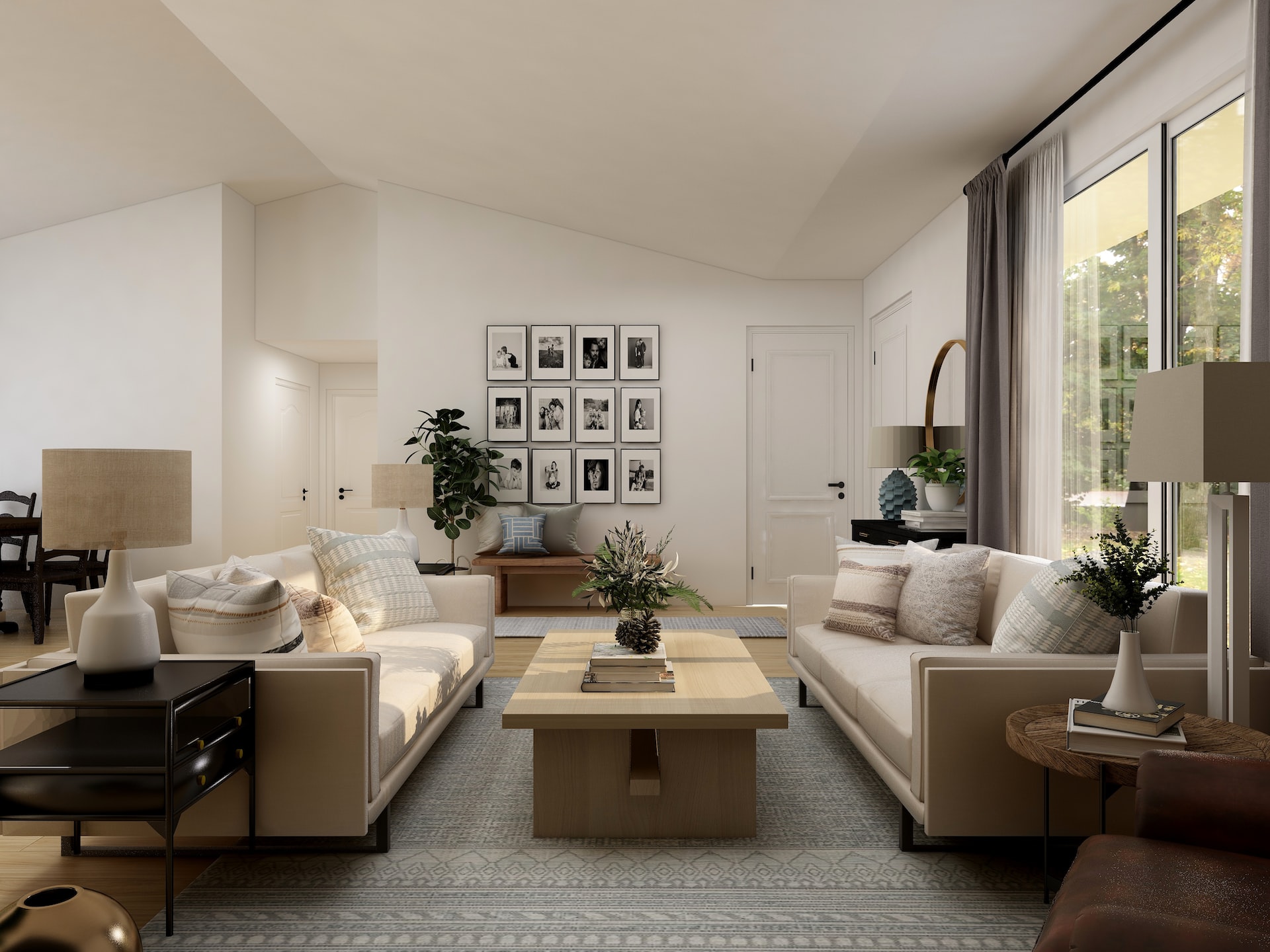 Distressed Wood
Incorporating distressed wood into your home is a great way to bring farmhouse flair into your space. This type of wood has a unique look and character that you can't get with new lumber.
Reclaimed wood is another option for incorporating this style into your home. This type of wood has been salvaged from old buildings and is more eco-friendly than new lumber.
Using reclaimed wood as an accent wall is a fun way to incorporate it into your home. These artistic walls are easy to install and can add a rustic touch to any room.
Ladders
A decorative ladder is a classic farmhouse decor element that adds style and function to a space. You can store blankets or quilts and display accessories like hats, scarves, and plants.
A step ladder makes an adorable side table if you are short on space. It can also be used to store tiny storage baskets or a lamp.
For a rustic look, you can use branches to make a ladder that complements the natural beauty of your backyard. This idea is perfect for those with limited outdoor space or who want to add a unique accent to their porch or patio.
Area Rugs
Area rugs are the ideal way to separate different rooms, create conversation areas and add color and texture to your space. They also provide a decorative accent and help you frame furniture.
Rugs can be made from natural or synthetic materials. They can also be woven or braided, depending on your preference.
A natural jute or sisal rug is an excellent choice for farmhouse decor as it adds texture and grounding to the space. These rugs also have insulating, moisture, and anti-static properties.
Light Fixtures
Lighting is a great way to add farmhouse decor to your home. There are many light fixtures, and each can add texture, personality, and character to your decor.
Incorporate farmhouse lighting throughout the home, from the living room to the bathroom. You can also find farmhouse chandeliers for small spaces like bedrooms and foyers.
In the kitchen, pendant lights provide task lighting and can help to illuminate work surfaces and cabinets. There are also accent lights for kitchen islands and sconces highlighting shelves and backsplashes.
Patterns
The farmhouse style is simple and pairs perfectly with modern, minimalist trends. But remember to mix in some whimsical patterns to add fun and contrast.
One easy way to do this is by adding patterns based on hexagons. These are great shapes to use as floor tile because they help to give the space a vintage feel.
Another farmhouse-inspired decorating tip incorporates printed fabric or pillows with pictures of roosters, cattle, or other rural scenes. It will give the room a rustic feel, making you want to spend more time in it.
Greenery
Greenery is a natural element of farmhouse decor and brings a sense of the outdoors into your home. It also adds life and color to any room, purifies the air, and reduces stress.
When bringing plants into your home, pick ones compatible with your lifestyle and needs. Certain plants need a lot of sunlight, while others can thrive in low-light environments.
In addition to adding plants to the interior, consider styling them on the exterior of your home too. Hanging ferns or ivy from the porch is an easy way to brighten your home.